10 Life-Changing Tricks for Your Mascara Application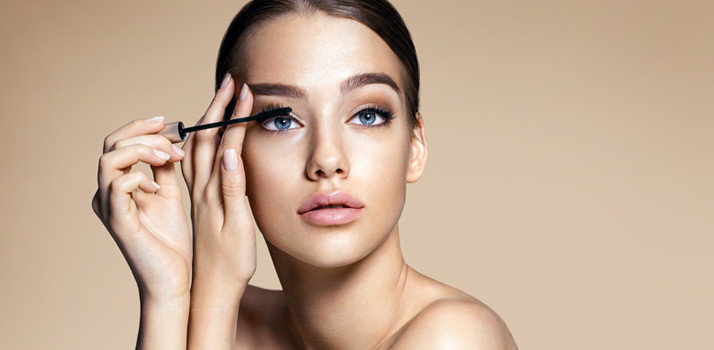 Gorgeous lashes are one of the staples of a perfect makeup look. Even when you actually skip all other makeup products, a touch of mascara will give your face life and definition. Most of us probably already have our favourite mascara--but are we actually using it correctly? That's a different story… Here are 10 tricks you need to employ if you want your lashes to look absolutely flawless.
Don't use the same mascara for more than 2 to 4 months, otherwise you risk skin irritation from bacteria.
When applying several layers, let every one dry first. While waiting, you can brush your teeth, put on your lipstick or style your hair.
To achieve a truly incredible volume, use a small fluffy brush to first apply a little bit of fine loose powder to your lashes. The effect will be stunning!
A good curling mascara is generally better for your lashes than an eyelash curler. It's all about the mascara brush: the right one will give your lashes lift and curl that no eyelash curler can.
 My tip: Bourjois Mascara Volume Glamour Ultra-Curl or the legendary Lancôme Virtuose mascara
If you want to give definition to the tiny lashes in the corner of your eye, try holding your mascara vertically instead of horizontally. In other words, align the brush with the growth of your lashes--it takes a bit of practice, but you'll get the hang of it soon.
Don't forget to clean the brush, otherwise your mascara will clump up and won't separate your lashes properly. Just dip the brush in clean warm water every once in a while and then wipe it off on a tissue. Don't forget to keep the mascara tube covered so that the product doesn't dry out.
Be careful with waterproof mascaras, they often dry out quicker than the regular ones.
Never "pump" your mascara before use, you're forcing air into the tube and the product will go bad sooner.
Try using coconut oil instead of your standard eye makeup remover. It works really well and moisturises your lashes in the process.
You can also use your mascara when you run out of liquid eyeliner. All it takes is the right thin brush to pick up the product and draw a line.
My tip: Dolce & Gabbana Eyeliner Brush
Kitty