A foolproof guide to highlighting
No makeup product is capable of performing miracles, but sometimes it might actually look that way. Take for instance highlighter: The simple idea of accentuating contours of your face to make it look slimmer, more defined and more radiant has a huge impact and creates a difference that can seem almost incredible. Highlighters truly give the face a new dimension.
Believe it or not, face highlighting was not invented by Kim Kardashian, and it even predates many of the makeup artists who became famous for it. Highlighter makeup has been successfully used by professionals for many decades, however it still remains something that most of us skip when putting on our own makeup in the morning.
How to choose the best highlighter
Texture and colour are the two main things that you should consider when you're trying to pick the best highlighter. The first one is fairly simple - highlighter powder, like the Makeup Revolution Vivid Baked Highlighter, goes together with other powder products while a cream highlighter, such as the Artdeco Glam Vintage, works best with other creams or liquids. You can also pick up a liquid highlighter, however you should pay attention to what you're actually purchasing. There is a difference between a highlighter and an illuminating primer: The first one is designed to be used on top of your foundation and only in certain places, the second goes under your foundation and is usually applied to the whole face.
Highlighters also differ in the way they work. Some contain shimmer particles that reflect light and therefore draw attention to the parts of your face you want accentuated, others simply achieve that effect by being lighter than your skin tone. In that case you should pick a highlighter that is about two shades lighter than the foundation you tend to use. Very popular are also highlighter pens that normally come with a little brush tip for precise application - we all probably know Yves Saint Laurent's legendary Touche Éclat.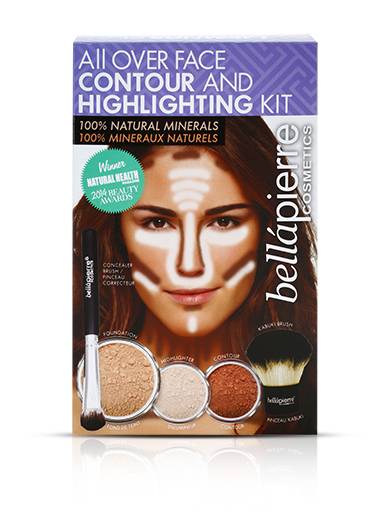 How to use a highlighter
Highlighting mostly goes hand in hand with contouring, but if you're not too confident about your contouring skills or you simply don't want to spend too much time putting on your makeup, a little bit of highlighter will do. Use a well-lit mirror and take a good look at your face - you want to put highlighter on the parts of your face where the light naturally hits you. That usually means the apples of your cheeks, the centre of your forehead, the line of your nose, your brow bones, your Cupid's bow and your chin. If you're still not quite sure, buy a contouring starter kit that will actually teach you how strategically place highlighter where it's needed. You can try for example BellaPierre's All Over Contour and Highlighting Kit.
In any case, don't forget the number one rule for any face-shaping makeup: blend, blend, and when you think it surely must have been enough, blend some more. Of course, the specific way you blend your highlighter and contour is also crucial. Don't just swirl a big brush around your face, what you need to do is work along the lines and make the transitions seamless.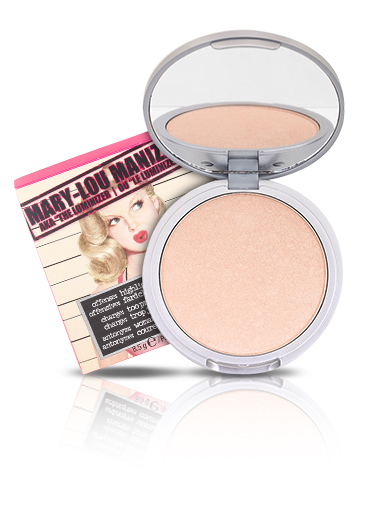 Brush is all around probably the best tool to apply a highlighter with. As usual, we recommend going for a synthetic one to use with creams and liquids, and a natural makeup brush for highlighting powder. Highlighters with lots of shine, like the famous Mary-Lou Manizer by theBalm, are best applied with a smaller blusher brush that's not too densely packed. Always start with just a small amount of product, and you can easily build it up if necessary.