Arm yourself with the provocative Juliette Has a Gun perfume
The young French niche perfume brand with the provocative name Juliette Has a Gun has managed to earn considerable respect in its ten years of existence. It was founded in 2006 during the wave of what was at the time a very modern renaissance of niche perfumery. And since the perfumes by this brand are, without exaggeration, small works of art, the philosophy of the brand, as in art, is strongly opposed to mediocrity and the mainstream.

Quite the opposite, creativity and artistic vision are its DNA. Romano Ricci, the man behind this whole project, is a descendant of the famous Nina Ricci – the iconic Parisian fashion designer who came from Italy and, in 1932, founded her eponymous and later very famous fashion house. If that wasn't enough, his grandfather is the famous perfumer Robert Ricci, who was responsible for the iconic fragrance L'air du Temps.

Romano, however, doesn't rely on his genes and leaves nothing to chance. He spent four years gaining experience with the most famous of today's perfumers, so that he could eventually convince the most talented one to work with him. Francis Kurkdjian, who created, for example, Le Male by Jean Paul Gaultier, now works with Roman on the Juliette Has a Gun project.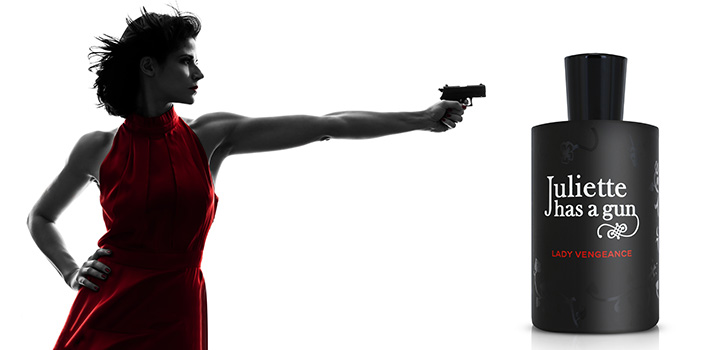 Why Juliette Has a Gun?
Why did Romano choose a name like that for his brand? His inspiration was, of course, Shakespeare's Juliet. But now she finds herself in the 21st century, and even has a gun. This imaginative metaphor for perfume as a weapon or tool of seduction is the materialisation of women's liberation from male domination and a chance for them to play their own game. With a generous dose of sweet revenge. This romantic approach is reflected in many details, such as the design of the bottles, dominated by a rose as a symbol of femininity and seduction.

It was clear that this original brand concept, also reflected in the composition of its fragrance, would not remain unnoticed for long. In 2011 Romano Ricci very deservedly won the prestigious FiFi Awards, which highlights his contribution to perfumery itself. This is thanks to his creative, modern and courageous approach to creating imaginative fragrances.

The Juliette Has a Gun range is extensive. You can find everything here and you do not have to buy a large size – you can try several samples to make it easier to decide. Still, I'd like to give you an idea of at least two of the better-known Juliette Has a Gun fragrances.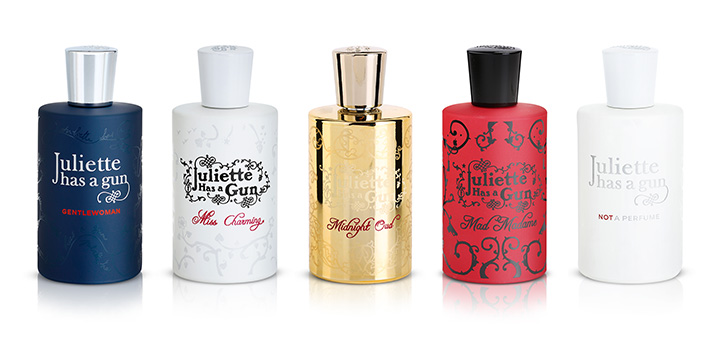 Lady Vengeance
A very
feminine and romantic interpretation
 of rose, complemented by a deep tone of patchouli wood and sweet vanilla along with a good dose of white musk. It is the perfect fragrance for the
colder seasons and special occasions
.
Not a Perfume
The strange name suggests
unusual ingredients for this luxury perfume
. It is a scent made from only one ingredient – Ambroxan. Thanks to this, the
perfume
 is also
suitable for allergy sufferers
who simply can't tolerate certain perfume ingredients.
The scent
 is sexy, with a hint of ambergris, and is very pleasant. But I will leave further discoveries to you.