Awakened fresh skin? Yes, with the use of these basic steps!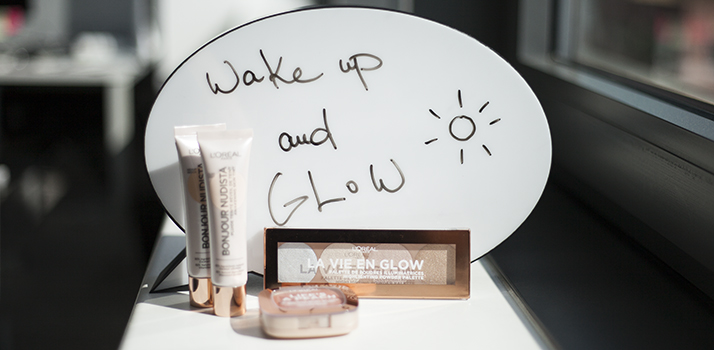 Do you know that feeling when you take extra hours of sleeping, wake up full of energy and your skin is smoothed, luminized and has healthy rose tint? Would you like to look the same? Read, how to do it!
1. Never skip the skincare
Do not dispraise a morning routine of the skincare as you should not go sleep with your make-up. Especially if your face shows signs of fatigue. You can do it with three major products in this order: cleaning care, tonic, hydrating care. Find the products what are the most suitable for your skin type and the use of these products will be a pleasure for you every morning.
2. Make-up: less is more sometimes
Although your skin is tired and dull it does not mean you need several layers of foundation to look fresh and full of life. Much better is to use light toning cream or BB cream. If you do not have troubles with oily skin, you do not need to use powder, eventually just in T-zone area. Give a peachy colour tint to your cheeks with the use of blush and highlight your eyes with several layers of mascara. Cover your lips into a light layer of lip balm or a lipstick in the favourite nude shade.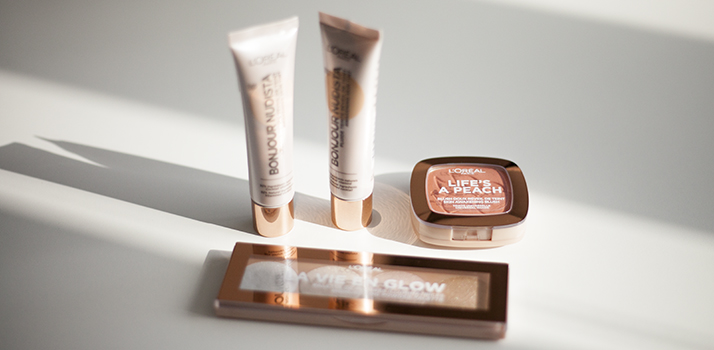 3. The magic of highlighters
Just a couple of liquid highlighter drops and your skin will look luminized, highlighted and fresh. If you decide for fixing of the priming cream the powder variant of highlighter works better in this case.
And where the highlighter belongs? Apply it on those areas you want to highlight, i.e on cheekbones, top of the nose, above the upper lip, under eyebrows and into inner eye corners. Or you can mix a few drops of highlighter with your favourite toning cream and apply it to the whole face for a healthy look of dry skin.
New collection Wake Up & Glow by L'Oréal Paris was made right for all women who want to look perfectly natural in every situation as if they woke up like this. The collection brings the matched look, light peachy colour tint and brightens the skin like morning sun rays.