Back To The '80s: Makeup Ideas That Work Today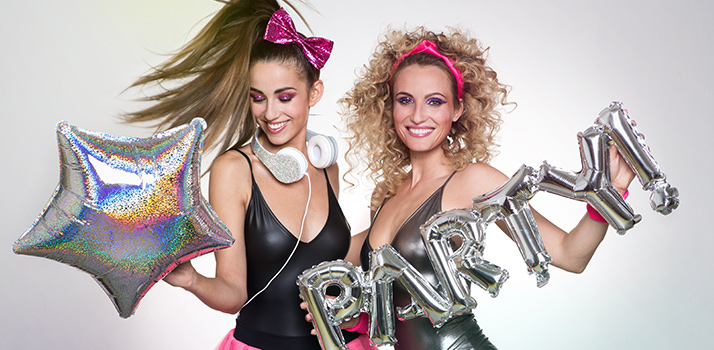 Retro fashion and beauty are always trending in one way or another. But it isn't always clear what is trending and what is trashy. For example, looking back, '80s fashion and beauty might just be considered totally outrageous. Modern makeup and beauty seem to favour a more natural style, so how can '80s makeup and beauty feature in our modern routine?
 Fortunately, if you do it right, taking a risk and being bold can also be enviable and chic. Here are some of the hottest hair and beauty trends from the '80s; you can begin to experiment with them straight away!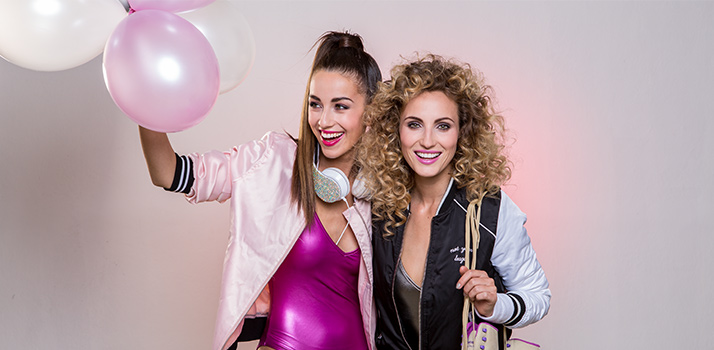 Colourful Block Eye Shadow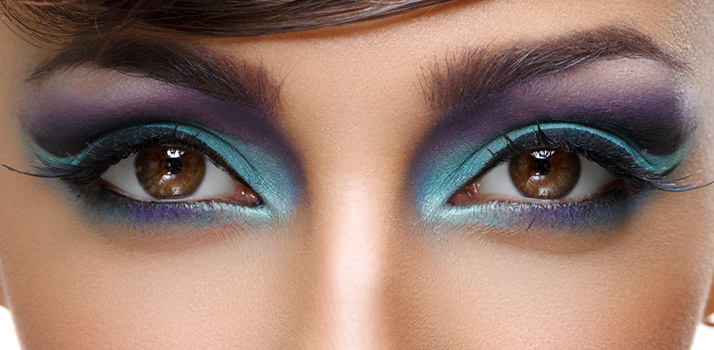 From rainbow to day-glo, colour and shape are the defining features of '80s eye shadow. Combine three colours to go for a multi-dimensional '80s look. Use the first colour at the bottom of the eyelid, as far as the crease. Next comes an angled swoop of colour extending to just above the crease. To finish, add a third colour following the line of the brow bone.
Bonus Beauty Tip: Go that bit further by continuing with the colours to the interior of the bridge of the nose, both sides of your eyes. See our image for reference.
You can get this look with YVES SAINT LAURENT Couture Palette eyeshadow set, which features five bright shadow hues, the "Hypnose" eyeshadow palette collection by Lancome, or NYX Professional Makeup eyeshadow palettes, also including six colours.
 Eyeliner & Halo Shadow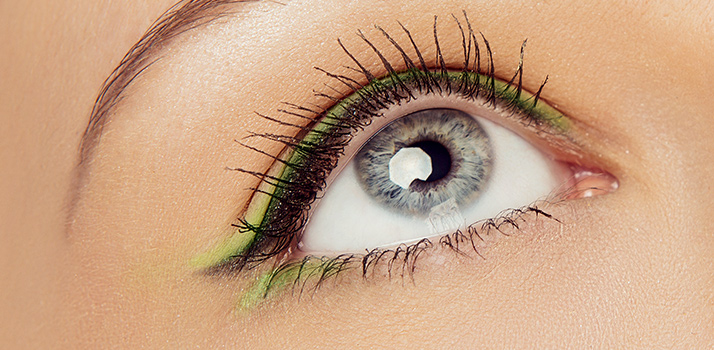 Eyeliner has always been a must for beauty, but in the '80s, colourful eyeliner, together with a halo of contrasting shadow below the eye, was considered truly spot on. Recreate this look by using liquid liner or an eyeliner pencil to colour in the interior of the upper and lower lids. Cement the colour in place and put on a coat of eyeshadow that has a matching colour.
To complete this look is just not possible without applying the quintessential under-liner smoky shadow. Match the primary eyeshadow colour that you used on your top, but make the halo pop by using a contrasting colour for your eyeliner. Add colour carefully along the bottom lids and create a graduated unification blending the edge of the colour into your skin.
Try
Maybelline's "Expression"
or
Clinique's "Quickliner"
for a range of richly coloured pencil eyeliners,.
Fuller Brows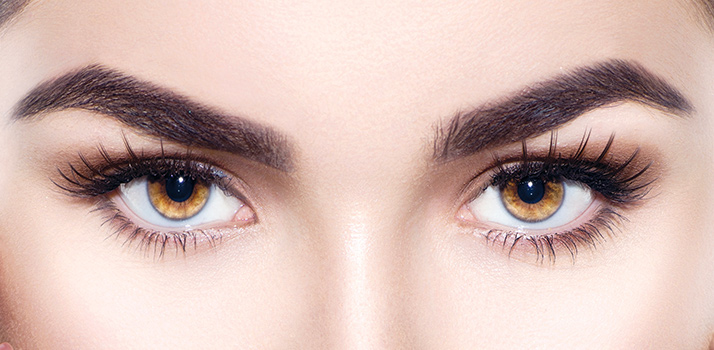 Of all the iconic looks of the '80s, full, rich eyebrows are one that has stood up to the test of time. Brush your brows out to the desired shape with a dry mascara wand. Then use an angled brush and a shadow that matches the colour of your eyebrows to outline their shape, filling in any sparse areas. Extend the tails of each of your brows just a little further than their natural end points.
Try the 2-in-1 pencil and gel set for brows from Revlon's "Brow Fantasy" collection. We also recommend the "Prime and Fine" brow shadow from Catrice.
Extreme Blusher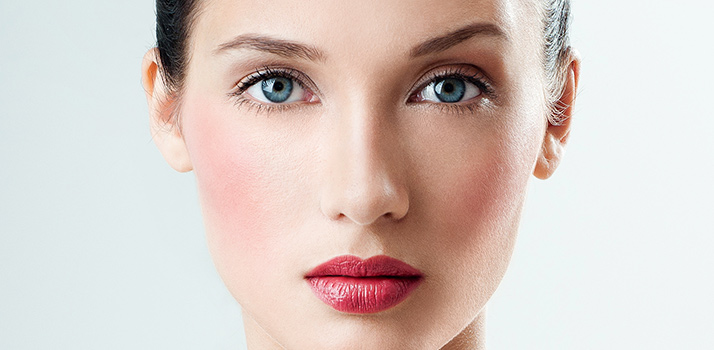 You might say that the audacious use of blusher was one of the greatest makeup trends of the '80s. In particular, today's "highlighting" and "strobing" trend, in which you highlight the cheeks with glittery or frosted hues, can be compared with this look. Complete this look by taking a selection of pink, peach and yellow blushers and layering them, with the darkest colour acting as your "contour" base colour.
Without any doubt, the go-to product for this look is Nars's "Cheek Palette" with its pink, peach, coral and yellow hues. Givenchy's "Le Prisme" powder blusher, with its mixture of four shades of pink, is a more modern alternative.
'80s Hair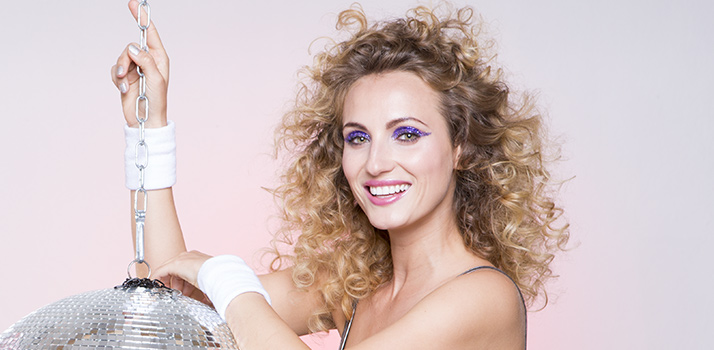 The best way to describe the hairstyles of the '80s is to say that they were above, beyond and outside the borders of what was considered traditional and customary. Hair got processed (permed), crimped, teased and cut in ways that – for the most part – don't actually translate today.
Some women went in for the kinds of hyper-edgy hairstyles that are popular nowadays. One of these involved shaving their hair short at the sides, with the top left full and styled. Go for a sleek look with an angled, straight crown or an architectural feel by teasing and volumizing your hair.
Sexy Hair's "Big Sexy Hair Blowb Dry Volumizing Gel" is an essential product for achieving enviable volume. Use a high-performance hair spray, such as Schwarzkopf Professional's "Silhouette Super Hold", to make sure your style stays in place.

Faux Moles
Ever since it was popularized by Marilyn Monroe, women all round the world have gone overboard for this somewhat unorthodox beauty trait. If you're in a rebellious or nostalgic mood, you just have to take the time to paint a beauty spot just by your lip.
Brische's "Automatic" eyeliner doesn't involve any messy sharpening, so give it a try.
Neon Nail Polish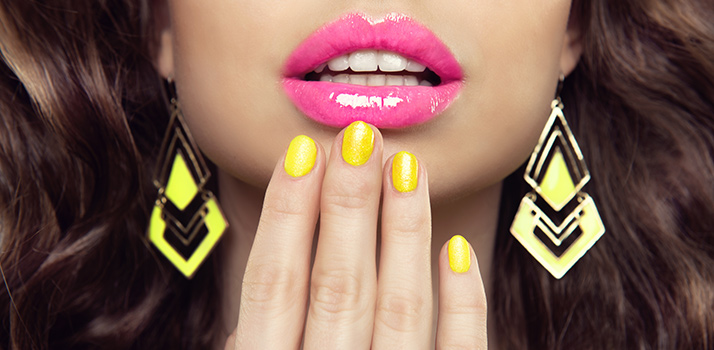 Nail polish is evolving all the time and really reflects your mood. Take a nostalgic trip this summer by going back to an '80s classic with neon nail polish. From a beauty point of view, there's almost nothing quite like a neon manicure to get you in the summer mood!
Go for the OPI "California" collection, with colours like "Color Time For a Napa", "Santa Monica Beach Peach" and "GPS I love you" that are just so '80s. Clinique's "Hi Sweetie" from their "A Different Nail Enamel" collection is another one we love.