Be the Center of Attention at any Halloween Party!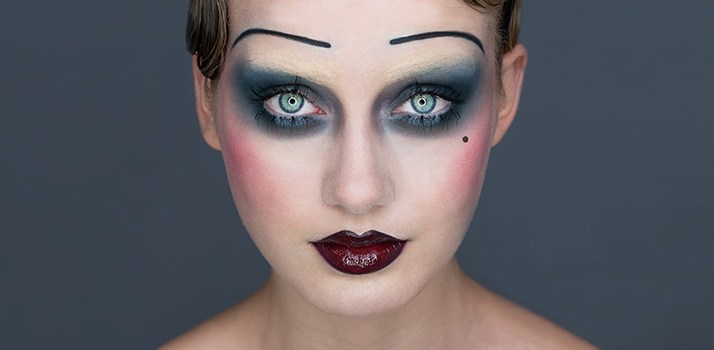 Halloween is finally here, and with it a season of the most exciting, spookiest parties. So enjoy it to the fullest and forget about boring everyday makeup. Let your imagination run wild and put together a unique Halloween look complete with a fantastic costume and the right attitude. Your night full of mystery and fun can begin!
Eccentricity without limits
Forget about the boring run-of-the-mill skulls or vampire costumes. Time to come up with something special! If you're looking for inspiration, we know just the way to help you transform into a daring, unique and seductive creature: welcome to the Cabaret! We've created the perfect flapper-style 1920s makeup look that ditches subtle and natural shades in favour of intense colours and striking contrasts while keeping things very feminine to accentuate your features. 
Focus on the details
Don't forget to really embody the flapper flair, complete with the right style of dancing and facial expressions. Dramatic eyebrows will be a big help. Have you noticed we've covered the real brow with a layer of foundation and drawn a fake one above it? You can draw the eyebrow with a pencil and then use a long-lasting gel eyeliner applied with a brush for a more intense effect. The flapper style is defined by dark eyebrows and a pale face. You can also add a beauty mark under your eye to give your look that final touch.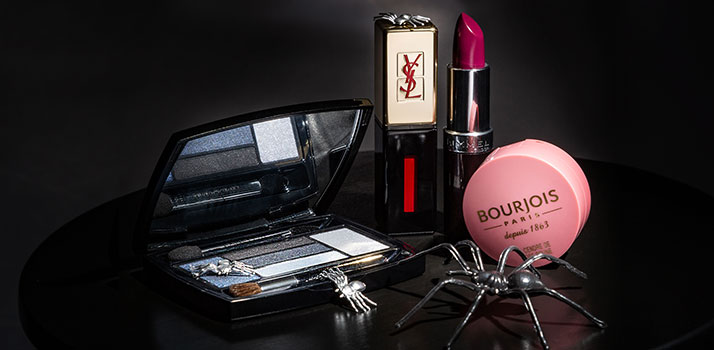 Contrast
Use a pink blusher and a grey-blue eyeshadow to create the most beautiful contrast! This is definitely not the time to hold back when it comes to eyeshadow. Both your upper and lower eyelid should be quite dark with a white highlight in the inner corners to make your eyes really pop. This look would obviously not be complete without an astonishing bold lip. Once again, this is all about contrasts, plus an intense glossy shade to give your lips the right definition and allure. In this case, more is more! After all, it's Halloween, and dark lips are simply de rigueur.
The last touches
Extra long lashes and the right hairstyle (possibly mimicking the fabulously short hair of 1920s most daring women) will be the crowning glory of your amazing look. Now grab some historically accurate drink, join your friends and enjoy the most unforgettable night. Do you feel ready to become the star of this year's Halloween party?