Best Gifts for Children
When it comes to choosing the right Christmas presents for kids, every parent knows the struggle of finding the perfect balance between what their kids NEED and what they WANT.
Thankfully, we at Notino stock many useful enticements for our precious little ones, to make their holiday experience even more magical.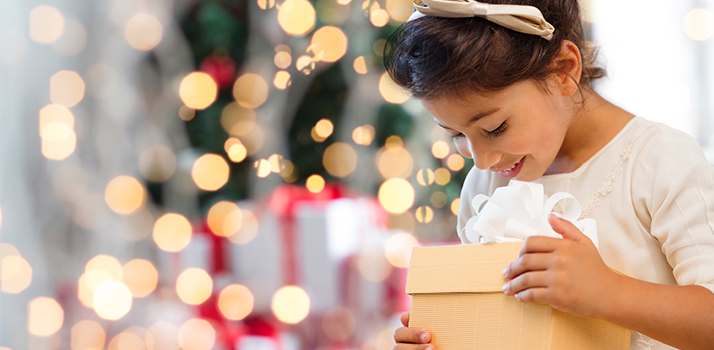 Christmas presents for girls and boys
Does your girl love Frozen and your boy Cars by Disney, or vice versa? We have got you covered with kid-friendly toiletries themed like they favorite cartoon. Both fun and needed items to cater for your child's growing needs. You can teach them a healthy routine that will be entertaining at the same time!
Hair brushing can be fun with this Magic Flowerpot Hair Brush by Tangle Teezer. It detangles hair without any tugs or pulls, making brushing always pleasant.
Teeth brushing routine will never be a struggle again with frozen themed electric toothbrush for kids Oral B Stages Power Frozen. Plus, it comes with a pencil case as a treat! You can even find a Frozen-themed Lip Smacker set, which contains six cute lip balms your child can carry anywhere, or give as a little present to their friends.
For fun bath routine try Air Val Minions Shower Gel 3D, or have a look on EP line's various bath gift sets for kids such as Spiderman Gift Set, Cars bath foam and many more.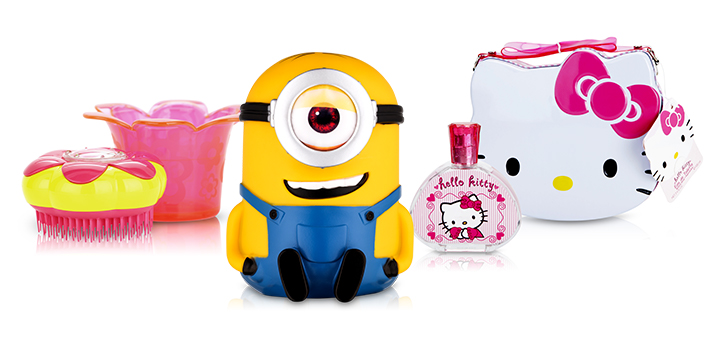 Christmas presents for teens
As difficult as it may seem to make your moody teen happy, you won't go wrong with something trendy and popular. Why not to give a try Victoria Secret mini fragrance set, or hygiene products inspired by Marvel heroes?
If your young gentleman already wants to impress, he will love the Jeune Homme Gift Set by Jacadi. This lovely fragrance for kids comes with a stylish watch.
And what to give a young lady that likes to mimic her mum's beauty routine? Disney Hello Kitty Gift Set with Eau de Toilette for children and a snack box will earn you a super long hug. You can throw in this Hello Kitty Shower Gel by Avon and you can bet her eyes will sparkle even more!
Statistics say that only about 7 out of 10 adults have developed a healthy oral hygiene in their childhood and carried it through to their adulthood. So, teach your teenager healthy habits that will last a lifetime with a sonic toothbrush Sonicare For Kids with Bluetooth. This toothbrush comes with a coaching app that keeps kids engaged while they learn to brush.
Kids gift sets
Children's alcohol-free perfume is also a popular choice, especially for those who love to follow in their parent's footsteps! Ep Line has something to offer for all genders or cartoon crush preferences. See our fantastic selection of kid's perfume sets or small stocking fillers here.
Our favorite gift sets for children are Ep Line Frozen Gift Sets, which allow you to choose from a combination of Eau de Toilette and shower gel or a bag, lip balm, lip gloss and cosmetic mirror.
Our little Smurfs fans will definitely appreciate The Smurfs Blue Style-Brainy set with Eau de Toilette and shower gel.
The last but not least, Amiranda brings something special for little Marvel nerds with this cute Avengers Gift Set containing a shampoo and shower gel.
So, now you can take a deep breath and arm yourself against Christmas craziness with gifts, that will definitely reap success with your kids. The only thing you have to worry about now is not to burn the turkey! But we know you got this 😊.