Best Makeup for Dark-skinned Beauties
Makeup companies, which used to cater almost exclusively to a fairer-skinned clientele, have become hip to the need to deliver a range of hues that complement deeper skin tones. With a flood of new options, and a need to educate more people on how to use these products differently from our fairer-skinned friends, we've devoted this article to shedding light on a few of our basic tips for applying makeup to dark skin tones. Read along as we highlight a couple of the best makeup tips and products for darker skin tones, including ways to use them to create a flawless finish!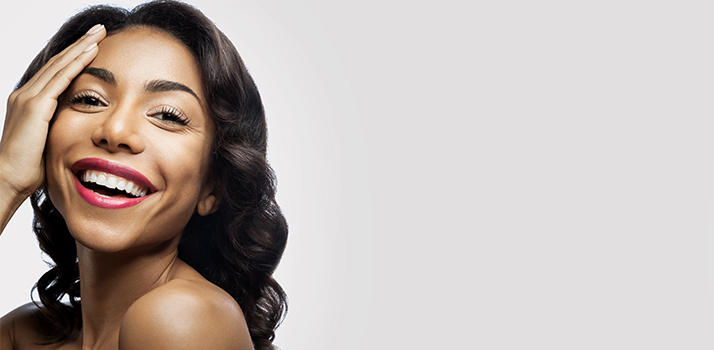 FOUNDATION
Many people try to match their foundation to the darkest part of their face, but that drowns out the complexion. Instead, match your lightest zone, usually the middle of the forehead, with an allover foundation. Estée Lauder's Double Wear Foundation comes in practically any skin tone colour available. Choosing the lightest match will help to brighten your entire face and get it to its ideal level of evenness.
Another tip to keep skin moisturized and natural-looking is to mix foundation with beauty oil drops for a glowing complexion. The drops will break down the foundation and allow for an easy, breezy application process. Try Clarins Blue Orchid Face Treatment Oil. We recommend avoiding powder foundations, which take away the complexion's natural lustre.
To add contours and dimension, take a copper bronzer and add it around the perimeter of your face after applying your foundation. Blend the colours gently around the face with a soft blending brush, or angled blush brush, for a multidimensional look.
Achieve the perfect coverage when you use a blender ball to even the foundation you've applied. Finish off with a translucent setting powder around your entire face to keep your base in place throughout the day.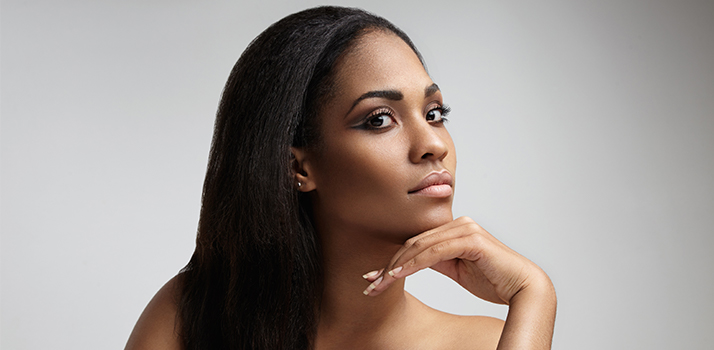 LIPS
When it comes to darker-skinned lips, there is only one real rule to avoid: don't use nudes! Rather, dark-skinned lips look outrageously good in deep, jewel-toned colours. The fun part is you can experiment with colour here by trying out rich shades of plum, wine and red, which often look the best. Dark skin tones also do well with either a matte or glossy finish in these deep hues, which can be hard or impossible for women with lighter skin tones to pull off. That's a beauty win!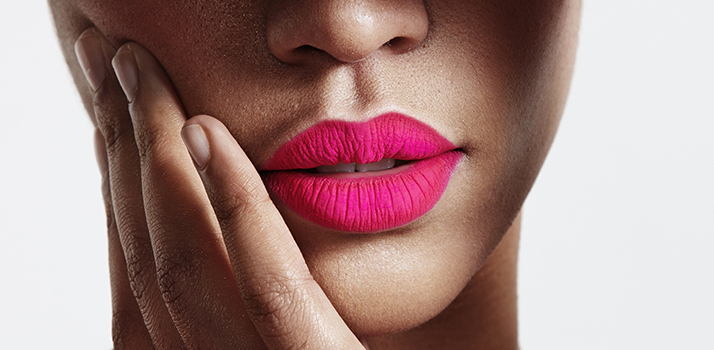 EYES
Similarly to choosing the right lip colour, women with darker skin tones can have more fun with their eye shadow choices as well. Since skin is darker to begin with, darker shades tend to look more "natural" as they blend better with the surrounding skin tone. For a more natural, day look, we recommend using deep earth tones such as mauve or brown, mixed with bronze for that luscious pop of dimension. For the evening, we recommend jewel-toned shadows, including plum, navy and emerald. Lancome Hypnose Drama Eye Shadow Palettes come in a range of jewel-toned colours and include several shades in each of them for multidimensional blending.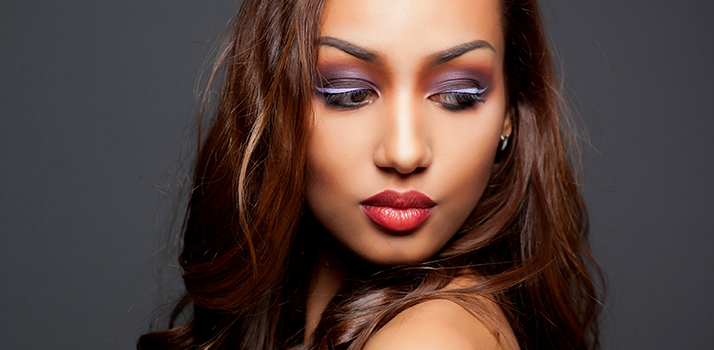 BLUSH
Choosing the right blush is often tricky and should be discovered with the help of a beauty pro – no matter what your skin tone is! But when you have darker skin, you can dive into the more dramatic shades. Since your base is darker to begin with, it will mute the brighter blushes, much more so than lighter skin will. We recommend peach, mauve, cranberry and even orange blush, which will really complement the richness of your skin tone. Try one from Estée Lauder's Pure Color Collection. Their range of powder blush is one of the most diverse in the industry, and with so many years of experience, they've formulated some of the best beauty products on the market.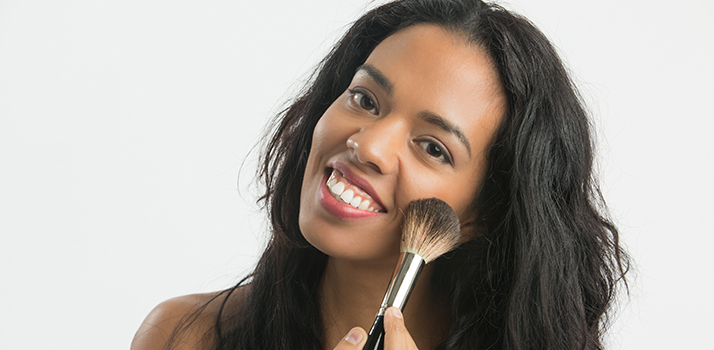 NAIL POLISH
Women with deeper skin tones often have beautiful hands that look exceptional with rich nail colours. Pretty much any dark nail polish will look great, such as dark purple, deep red and even black. We recommend polishes that don't have a shimmer to them as that detracts from the bold finish of an opaque colour. Nudes tend to get lost in the hand's complexion, so it's best to stay away from muted tones – although opaque white is always a solid go-to! Keep hands looking extra-radiant when you moisturize with an on-the-go hand lotion, such as Crabtree & Evelyn's Hand Therapy Lotion set of three exquisite formulations, including Lavender, Pear and Pink Magnolia, and Rosewater.