CHRISTMAS GIFT IDEA: Christmas Home Fragrances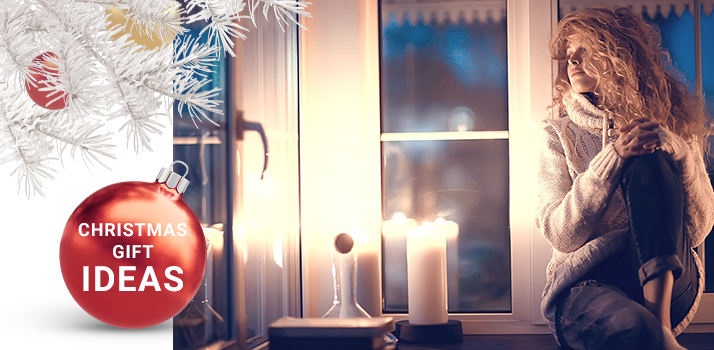 Nothing says "Christmas" quite like the smell of gingerbread and Christmas tree – so why not enjoy it even more with Christmas candles and aroma diffusers? They'll make it even easier for you to get into the festive Christmas spirit.
Sweet Vanilla Temptation
If you love the smell of vanilla cake and biscuits, you will fall in love with the Woodwick Artisan Ellipse Vanilla Sol candles which smell of vanilla with woody notes and citruses. Plus, Woodwick candles have special wooden wicks that make a nice crackling sound just like firewood. It doesn't get any better!
The Chando Myst Vanilla & Cedar aroma diffuser will make for a fantastic gift as well. It looks absolutely stunning, giving your home an extra visual interest. And the scent? Enchantingly sweet and woody with a dose of vanilla, orange, cedar, and sandalwood.
Hot Chocolate or Mulled Wine?
The Hot Cocoa & Cream candle from Bath & Body Works combines the scent of milk chocolate with a touch of nutmeg. Add an actual cup of hot cocoa or chocolate and the feeling of holiday bliss and perfect relaxation will be complete!
Is mulled wine more up your street? Try the Paddywax candle in Mesa Velvet Plum & Orchid. While it's based on floral notes – namely black orchid and lemon blossom – it also contains the scent of red wine and wonderfully Christmassy star anise.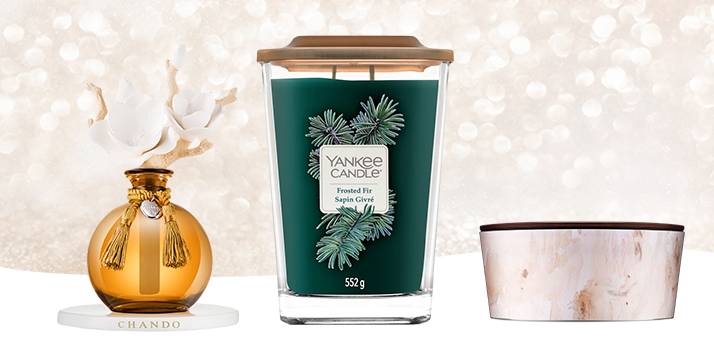 The Scent of Fresh Pine Needles
If you can't wait to put up your Christmas tree and enjoy the gorgeous scent, try the new Yankee Candle in Elevation Frosted Fir. Just close your eyes and enjoy the lovely fragrance that will transport you to an enchanted wood covered in snow...
A similar effect can be achieved using the Flannel room spray from Bath & Body Works or the Ashleigh & Burwood London catalytic lamp with Lamp Fragrance Winter Forest. You won't find a better home fragrance for the holidays!
P.S.: All the scents we're mentioning here will make for a beautiful Christmas present. You can even have them gift-wrapped.