CHRISTMAS GIFT IDEAS: Christmas Gifts for Any Man You Love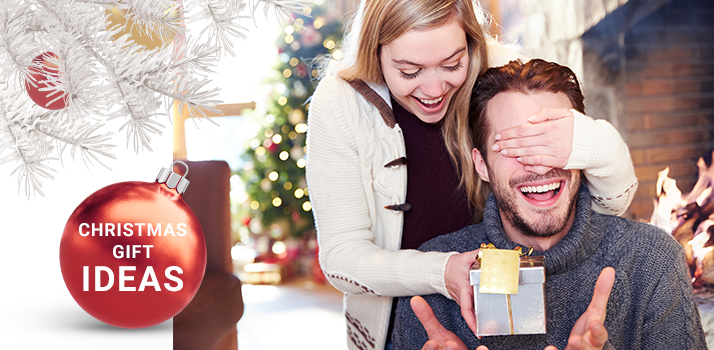 It's not easy to come up with a gift for your boyfriend, brother or friend. We might not be experts on their special interests, but we know what they need, so let us help you pick the right skin care or fragrance to make them feel more confident and sexy!
Practical Gift Sets
Most man will appreciate gifts that are practical, easy to use, or presents that offer something extra, such as Christmas gift sets:
An amazing gift for your husband, boyfriend or any man in your life would be the Vichy Homme gift set. It contains the Hydra Mag C+ anti-fatigue moisturising care and a 48h antiperspirant for sensitive skin that they can rely on even during a physically demanding day at work (or at home😊).
Adventurous types will love the organic products by the Russian brand Natura Siberica from their men line. A refreshing body wash, skin cream with toning effect and a 2-in-1 shampoo will be the perfect basic personal-care kit for any man (and another great gift for your boyfriend or husband).
The Scent of a Man
Are you looking for something more in the fragrance department? Try Emmanuel Ungaro's L´Homme that's just been added to our site. This luxurious, leathery Eau de Toilette is full of top-quality ingredients and will satisfy every gentleman with the most discerning taste.
Another bombastic new fragrance for men is the Hugo Boss Boss The Scent Private Accord. This sophisticated aftershave is perfect for elegant evenings and special occasions. A proud member of the woody-oriental family, this fragrance is full of sex appeal!
YSL L´Homme will remind you of a fresh mountain breeze. This Eau de Toilette is literally full of ozone and has enough power to electrify your senses, boost your energy and let your individual masculinity shine through with gorgeously round woody notes.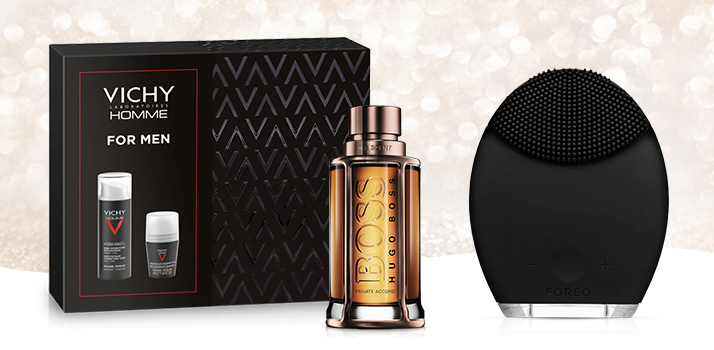 Best Inventions in (Men's) Beauty
If your man really enjoys his beauty routine, the perfect Christmas present might be Foreo Luna™ for Men. This sonic device removes excess sebum and impurities from clogged pores, plus it comes in a sleek and elegant black version.
A very useful gift would be the Braun Exact Series hair trimmer – one of the gentlest devices of its kind on the market and a handy grooming tool.
If his facial hair is longer, the fantastic Remington Vacuum MB6850 will help him keep it at even length while hoovering up all the mess that would otherwise end up in the sink or on the bathroom floor. No need for a clean-up and no unnecessary fights about bits of beard left all over the place!
So what do you think? Have you found the perfect Christmas present for your husband, boyfriend, or any other man you love? If not, all you have to do is to watch this space – because Notino truly has something for everyone.