CHRISTMAS GIFT IDEAS: New Fragrance? Why Not!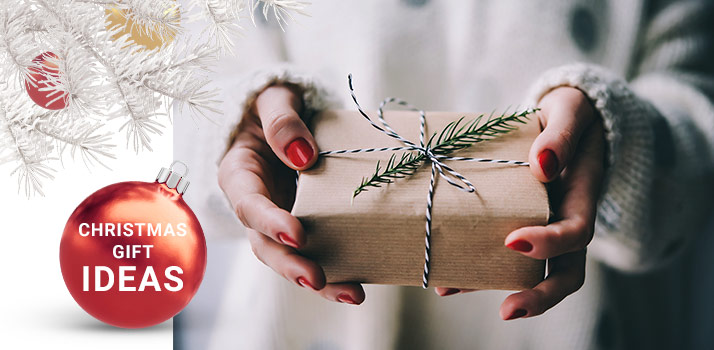 Looking for the ultimate gift that will never fail? A nice fragrance will be perfect, especially if you're shopping for a woman. The right perfume brings out the wearer's beauty, makes her confident and happier. And don't forget that fragrance can boost a man's sex appeal!
WOMEN'S PERFUMES
Everyday Joy
The new Escada Celebrate Life is a celebration of the ability to enjoy the little things in life. It's a fantastic fragrance for optimists as well as those who could use a fresh dose of energy. This sweet, fruity-floral Eau de Parfum is downright juicy and perfect for every day!
Inspired by the Pulsating Heart of London
… that's Burberry Her! Perfect for a modern, temperamental woman who knows what her best weapon is. The head is composed of fresh raspberry, blackcurrant and blackberry. The heart includes violet and jasmine, and vanilla with musk and woody notes form the base. A gorgeous fragrance for everyday wear.
Absolutely Scandalous
Scandal by Night by Jean Paul Gaultier is mysterious like a night full of adventure. Provocative yet still elegant, this femme fatale of fragrances is perfect for the most decadent special occasions. Oriental, floral and woody at the same time thanks to tuberose, honey, sandalwood and tonka bean. And the bottle? Scandalous!
Perfectly Stylish
Chloé Chloé might not be new on the market, but it's been one of the top women's fragrances for 10 years! The gorgeous bottle adorned with a bow alludes to its gentle elegance. It opens with peony, lychee and freesia, then comes lily of the valley, rose and magnolia, and finally, red cedar, sandalwood and amber. A perfect scent for day and night.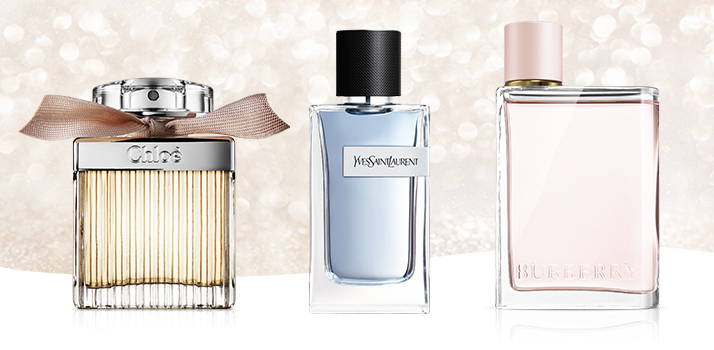 MEN'S AFTERSHAVES
Generation Y
Yves Saint Laurent Y was created with Millennials in mind. The so-called Generation Y hates boredom and needs a fragrance full of excitement. One that opens with bergamot, ginger and refreshing aldehydes, followed by gentle geranium, violet and aromatic sage. The base is built around cedar wood, fir, frankincense, musk and amber.
A True Man
He takes pride in being reliable and a man of his word. He's not afraid to defy stereotype and face challenges. With his partner, he's supportive and present - a proper man. Have you found him yet? Then buy him Acqua di Gio by Armani, an airy fragrance that's been popular since 1996!
Casual Luxury
The new Mr. Burberry Indigo is amazing for men who love luxury, and enjoy the busy life in a city as well as the calm of remote destinations. It's a fragrance that symbolises power. Rosemary, lemon, grapefruit and bergamot provide the lively opening, while the calm heart brings forth aquatic notes, mint, sage, tea and violet. The drydown includes amber, oakmoss and Iso E Super. A perfect Christmas gift!
P.S. If you want your gift to be really personal, have the fragrance engraved. You can choose a declaration of love, a heartfelt message or just the date of your anniversary.