DAILY ROUTINE: Detoxification and deep cleansing of the skin
The pre-Christmas rush, fatty food and parties – the end of the year's always a challenge so it's no surprise that by January we need a detox and some regeneration. Detoxification is not just about drinking fruit juice and herbal teas, it also means deep cleansing of the skin – where the end of the year has really left its mark. But just using a good-quality facial cleanser as part of your daily skin care routine is not enough.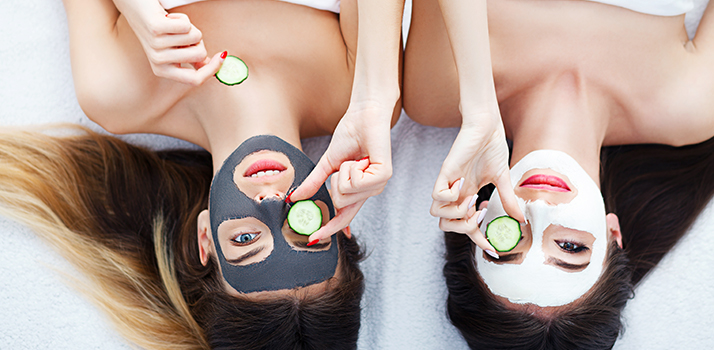 Add a truly intensive detox from time to time to make your greying skin glow again. What is detox? You should avoid clogging your skin unnecessarily with synthetic substances during detoxification. Instead, it is better to choose natural cosmetics that contain no parabens, silicones, synthetic perfumes or preservatives.
If you want to really clean your skin, go makeup-free for at least a day. Your skin will breathe beautifully. However, a lot of us can't manage without it. Don't worry! Choose makeup by quality dermocosmetics brands that won't clog your pores or be heavy on your skin. Or try a BB or CC cream with a lighter structure. It is definitely a good idea to avoid makeup while doing sport – it prevents harmful substances from being flushed out and will block your pores.
Daily skin cleansing routine
Step 1: Morning skin cleansing
Most of us forget about skin cleansing in the morning. But dust and dirt get on our skin overnight as well. Fortunately, it is enough in the morning to clean your skin with a toner which will also refresh your skin and close your pores.
Step 2: Plenty of fluids
It is also worth remembering that drinking enough liquids is the basis of detoxification. Water flushes pollutants from the body and without it they won't get out through your skin. That is why you should drink at least two litres a day.
Step 3: Remove your makeup
Removing your makeup is a simple and fundamental step. To remove as much dirt as possible, you should ideally use makeup remover or a cleansing oil before beginning intensive skin cleansing.
Step 4: Use a facial cleansing brush
You can finish off cleaning your skin with cotton wool pads soaked in toner. Another excellent facial cleanser is micellar water, which does not irritate the skin. For deep cleansing or pore cleansing, we recommend getting a facial cleansing brush. You can get an excellent electric cleansing brush by brands such as Braun, Mary Kay or Silk'n.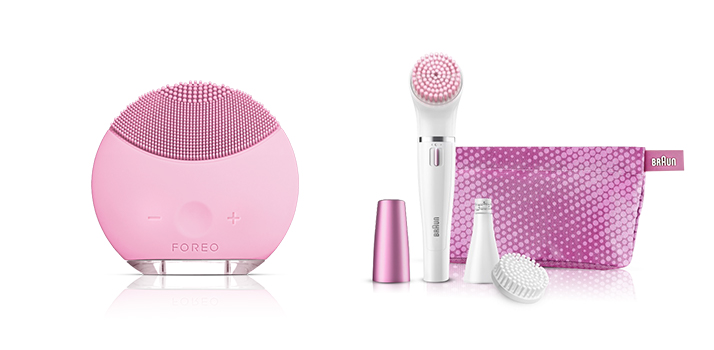 Foreo Luna have some of the best. It will take you no more than two minutes to cleanse using the Foreo Luna deep cleansing brush. Apply gel to your face, rinse the face brush with water, switch it on to vibrate, and begin. First slide it along your cheeks from your jaw towards your ear, then move towards your forehead, using smooth strokes to go from the centre of your face to each side. Finally, use up-and-down movements to clean the area around your nose and gently go over the area below your eyes. Then all you need to do is rinse your face with water and dry it with a clean towel.
Step 5: Tone and moisturise
Now your skin is perfectly clean, you can freshen it up with toner, apply a light night cream and let it rest.
Intensive skin detoxification
Add an intensive skin detox procedure to your daily routine once in a while. You can get detox masks and facial scrubs and from time to time you can try out face gymnastics, which helps you to intensify the circulation in your face and free your skin of toxins.
Facial scrubs with detoxifying effects
The main function of a scrub is to remove dead skin cells. Your skin will be beautifully aerated and will absorb the nutrients from creams, facial serum and masks better. You should use a scrub once a week; more frequent applications could be damaging to the skin. Before application, first rinse your face and then use gentle circular movements to rub the scrub in. Be sure to avoid the sensitive areas around your eyes. Then rinse the scrub off.
Detoxifying face masks
A detoxifying mask will also give your skin an intense cleaning. Apply the mask to a clean face and leave it to act for the time specified in the instructions. Mud masks in particular have a great detoxifying effect.
The L'Oréal Paris Pure Clay black clay mask is also perfect; it doesn't just absorb all the impurities from your skin and pores, it also eliminates skin imperfections and inflammation. It is ideal for acne-prone skin. You can also promote skin detoxification with a healthy lifestyle, plenty of fresh air and regular exercise. That way, your skin will be flawless.