Find the Best Self-Tanning Products for Your Complexion
Before we go any further and talk about all the different ways you can achieve a more tanned look at home, let's make something clear: Self-tanners are not sunscreen. Most of them don't contain any SPF, unless it's clearly stated on the packaging. Slathering yourself in a luxurious self tanning lotion is all well and good, but every time you go out and expose your skin to sunlight, you need to wear actual sunblock—that's the only way you can prevent both skin cancer and premature wrinkles caused by sun exposure. It's simple, really—the health of your skin always comes first.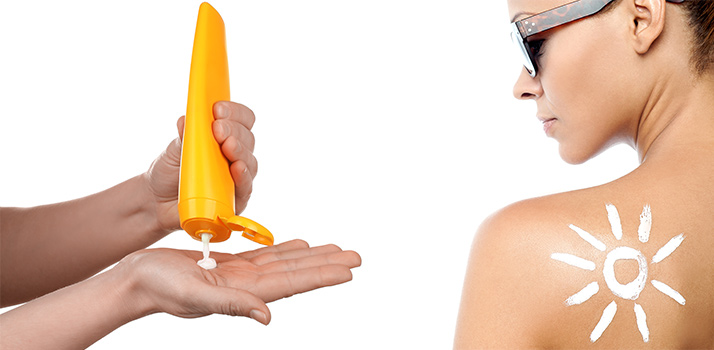 How To Apply Fake Tan
 First rule of fake tanning? Exfoliation, exfoliation, exfoliation. We really can't stress this one enough. It certainly doesn't mean that you should scrub your body raw, but removing dead skin before using any tanning product is generally the best way to prevent uneven application and dark spots. Try the Freeman Charcoal and Black Sugar Polishing Mask—it's suitable for both face and body and works like magic.
 When your skin is clean and exfoliated, take care to moisturise the areas that usually get dry. Your tanning cream or lotion will apply differently on dry and moisturised skin, which could result in a patchy look. We love the Vaseline Cocoa Radiant body lotion because it hydrates even the driest skin while leaving behind a lovely aroma. Any sunless tanning lotion you might pick (for instance our favourite Sisley Self Tanning Hydrating Body Skin Care) will then go on beautifully and without uneven results.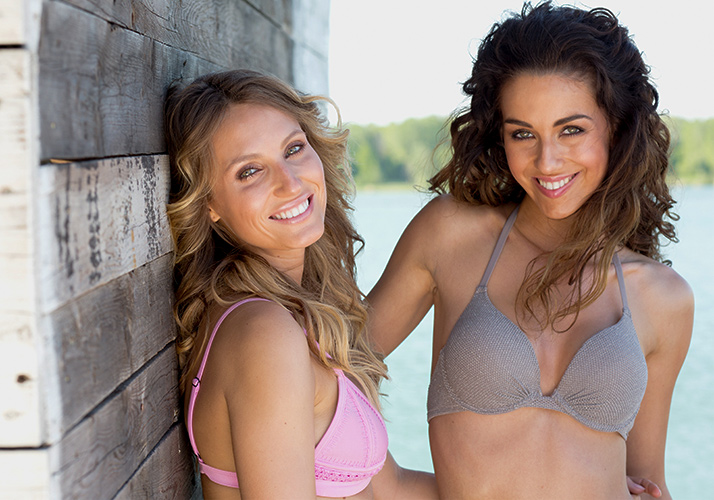 Fake Tan for Pale Skin? Less Is More
 Yes, we know it can be extraordinarily tempting to pretty much paint your body brown when you're naturally fair and summer comes along. But going overboard with fake tan never brings positive results, and any mistakes will be even more visible on pale skin. Instead, start with a nice light tinted lotion or cream. Dove Derma Spa Summer Revive lotion in Light to Medium is a fantastic product, no matter if you put on one coat or you carefully layer it to achieve a darker shade.
 We also recommend products that give you a fake tan over the course of several hours. Particularly the brand Xen-Tan is an expert on achieving an authentic look with your fake tan. Try the Xen-Tan Premium Sunless Tan in Light/Medium and you'll see just how naturally bronze will your body look. If your skin is fair, chances are it will also be quite sensitive, which is of course another concern when it comes to choosing the right skin care and body care. To stay on the safe side, trust the widely popular French pharmacy brands and go for something like the Bioderma Photoderm Autobronzant Moisturising Foaming Spray that's specially designed for those with sensitive skin. A self tanning spray will be generally a good way to achieve a flawless finish. And most of all, don't forget to use a light touch when applying any tanning products. You can always go darker, but removing a layer of fake tan to make it lighter is practically impossible.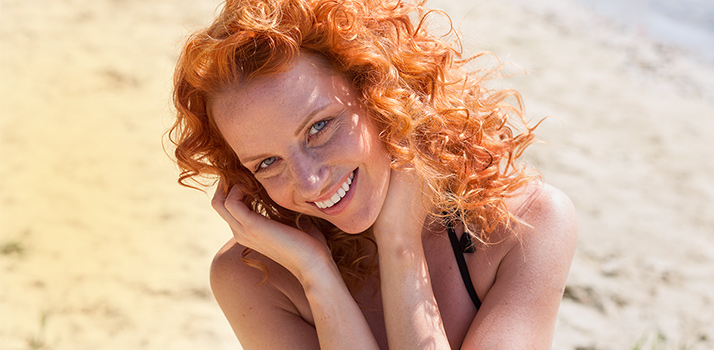 Self-Tanners for Your Face
 The best fake tan to use on your face tends to be the one that corresponds with your usual line of skin care. This means that if you're generally using products for mature skin, your facial tanning cream should definitely be moisturising and nourishing, not something that will create a matte finish. Stay away from a powder bronzer and instead pick up a luxurious creamy product such as the Lancôme Flash Bronzer Night-Sun. This lotion has moisturising properties and boasts a special formula that promises no transfer of colour to your clothing or other surfaces.
Surprisingly enough, however, there can be something even better. Don't believe us? Then take a look at Clarins Radiance-Plus Golden Glow Booster. These very special bronzing drops can be added to any moisturiser, turning it into your own customised tanner for face (or body, for that matter). It doesn't matter whether you use them with your day or night cream, these drops will give you a gorgeous gradual tan with a subtle effect that can be very easily intensified.