Four Must-have Beauty Products to put in your Beach Bag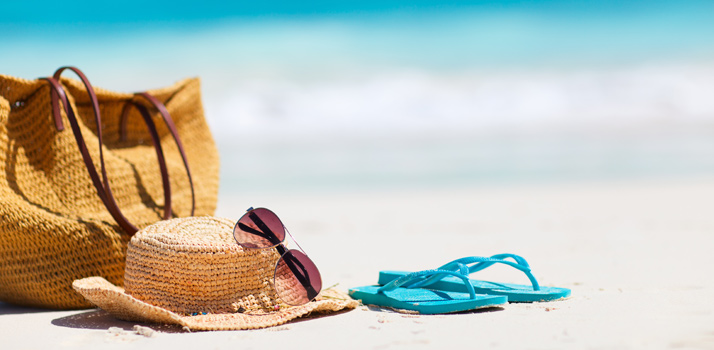 Hello, beach beauties! The season you love best has just entered its second half and we want you to enjoy these hot days to the maximum. Whenever you are at the beach you are totally focused on having the perfect swimsuit to show off the bikini body you've been working on. That's completely understandable! You have swimwear, sunglasses and sandals that are just right in your beach bag, but what about when you get there at last and realise you forgot the beauty products you actually NEED for the beach? That's when we come to the rescue!
Before you forget to pack all the essential beauty products, we have made a list with the top four must-have beauty products you simply must take with you the next time you take a trip to the beach!
FOUR BEAUTY ESSENTIALS FOR YOUR BEACH BAG
1) Sunscreen
This is probably the only product you shouldn't forget. But come on, let's be honest – how many of us have forgotten our sunscreen at some point in the past? So, whenever we make a list of real necessities, this one should be right at the very top! We strongly recommend EUCERIN Sun because of its high level of protection. You can read more about sunscreens here.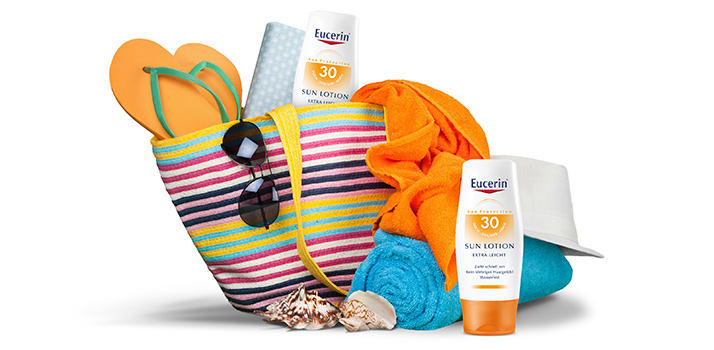 2) Hair Oil for hair that's in the sun
We think most girls will agree with us on this. Beach plus sun is a bad recipe for our hair, and this is probably one of our main worries when planning a beach trip. Not any longer, though! Take a protective spray or hair oil and off you go! If it's hair spray you're after, go for Alfaparf Milano and for hair oil look no further than PhytoPlage!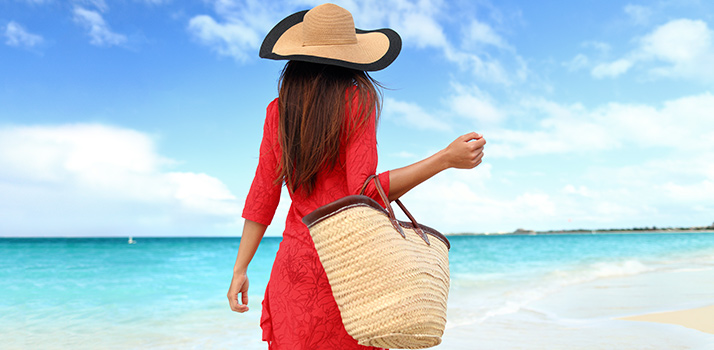 3) Lip balm
We are all different but extreme weather can dry everyone's skin out completely, especially your lips. There are plenty of great lip balms out there but when it comes to our choice for the two most effective ones for summer wear, we look no further than Neutrogena and Labello.
4) Waterproof mascara
No doubt you are getting some fabulous pictures, but don't depend on photo editor filters to give you that perfect look; use waterproof mascara instead! Use Lancome Hypnose Drama for volume and, for length and curves, Catrice Allround!