Four simple tips for Halloween makeup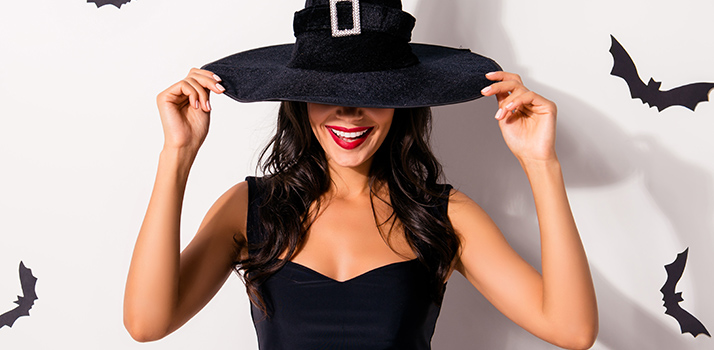 Would you like to celebrate Halloween with rather eccentric makeup but don't know how? We have some great tips for you to give you the right sexy horror style!
Smoky eyes with a twist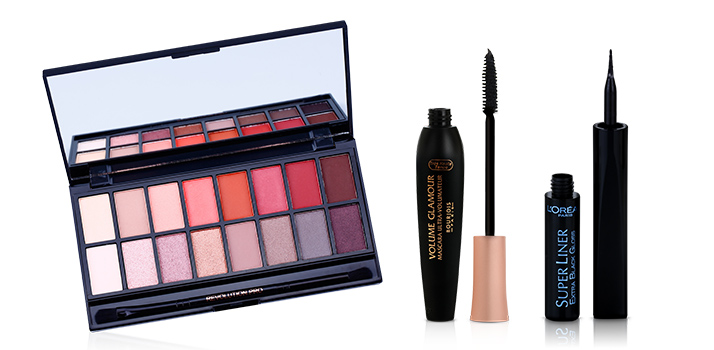 We all know that smoky makeup gives your look depth and sensuality. But Halloween needs a couple of changes. Instead of brown and black shades, try it with reds, from brick to wine. The principle is the same: Start with a lighter colour for your base on the upper lid that will also help frame the lower lashes. Then use a darker red to emphasise the outer corner of the eye and draw a line above your upper lashes. For best results, use shades from one palette, such as New-Trals vs Neutrals by Makeup Revolution. Such a distinctive look requires perfect black eyeliner, for example using Super Liner Carbon Gloss by L'Oréal. Then all you need to do is curl your eyelashes and give them volume, for example with Volume Glamour by Bourjois.
Blusher instead of contour

Easy Halloween makeup is basically done by using traditional products in a non-traditional way. An excellent example is with classic blusher – it normally makes you look healthy and youthful, but if you apply it beneath the cheekbone instead of contouring powder, it will instantly turn you into a sexy zombie! Get the right effect with Catrice Multi Matt La-Lavender blusher, for example. If you want to get a truly accurate effect and create the right impression, don't try and blend the contour, and also frame your nose, chin and temples. Our tip: Get the BHCosmetics Contour Palette and you'll have six shades in one that can be used as blusher, contour and highlighter.
The magic of a sparkling complexion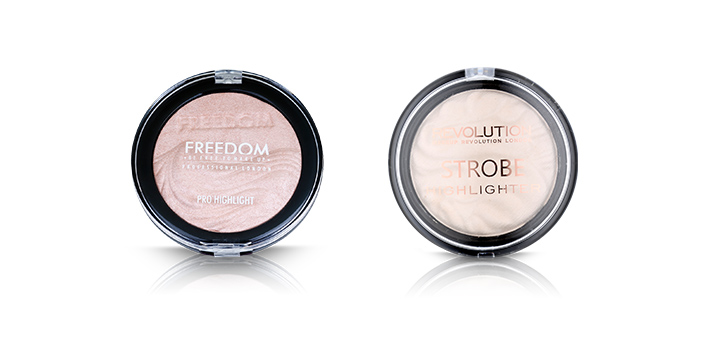 Seductive creatures from beyond the grave usually have one thing in common: Their skin is pale and sparkling in the moonlight and wants to be touched. As a creature of flesh and bone, you will clearly have to work on this effect with your makeup, but don't worry, it's very simple. Just use the lightest shade of foundation, and instead of your usual powder, use highlighter this time. Just remember that you're best off sticking with cooler shades to go white. We recommend Freedom Pro Highlight in Ambient or Makeup Revolution Vivid Strobe Highlighter in Ever Glow Lights. How to create the right look Apply the highlighter in abundance to the cheekbones, under the eyebrows, on the edge of your nose and above the upper lip. Add a slightly thinner layer to the middle of your forehead and your chin, then gently dust the rest of your face. The game of light will give your face a plasticity that has a supernatural charm.
The right opportunity for strong lips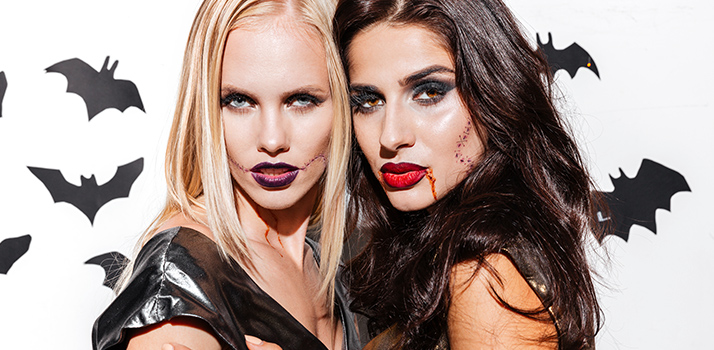 When it comes to lips on Halloween, you can take one of two paths: either choose white and other pale colours or, in contrast, opt for dark shades. The main rule is clear – your lips should not look natural, they should be eccentric. There are plenty of dark lipsticks on the market but this is just the right time to go really bold. One example is Revlon ColorBurst in Shameless, a vivid matte lipstick in pencil that looks violet. If you have the courage to go even darker, try Makeup Revolution Vamp Collection in 100% Vamp, a dark blueberry lipstick, or Maybelline Color Sensational in Midnight Plum. And finally, to get irresistible vampire lips, we have the magnificent wine-coloured Grand Cru liquid lipstick Rouge Edition Velvet by Bourjois.