Get This Year's Red Carpet Looks: 2017 in Glam Beauty & Makeup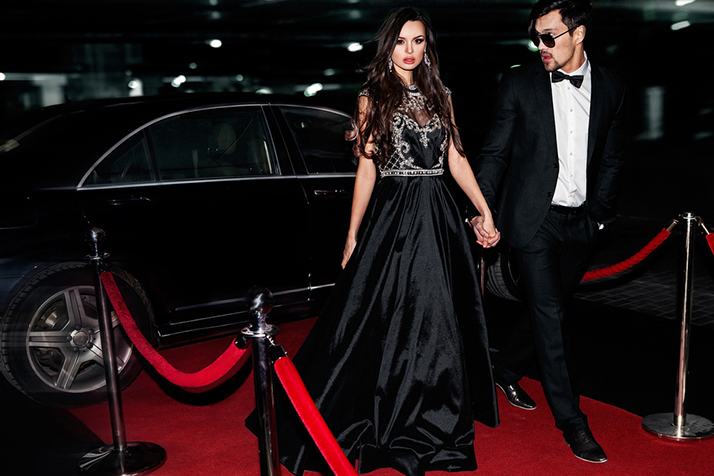 Red carpet looks need no introduction. Every year we lovers of beauty and makeup wait to fawn over the top stars. For them and their stylists and MUAs (make-up artists), the red carpet is the quintessential platform for showing off classic, trending, and upcoming style and beauty favourites for the year; a platform for the must-haves of the future.
Here we present a selection of the most notable beauty takeaways from the award shows so far in 2017, as well as some hints on how to get hold of the products that celebrity makeup artists actually use.
MAKEUP
Rich and dramatic reds are, as always, essential – when all is said and done, it is a red carpet event. This is especially true for those beauties with darker skin and a truly regal poise. Try matching your crimson lipstick and your eyeshadow by using products from Chanel's Le Rouge collection to create a bold lip, and then use a burgundy shadow from their Illusion D'Ombré to adorn your eyes. Your alluring appearance will stand out even more with Inimitable Intense Mascara in Rouge Noir and Noir.
Pro tip: try using different shades of mascara to intensify your eye shade, matching your bottom lashes to your shadow for that extra touch of dramatic colour!
Now, what about a gorgeous look for the beauties with tanned skin? We have exactly the right thing. Imagine this: soft, sexy, bronze, and nude colours, but with a definite golden undertone, in celebration of the glamorous event you're at (or even just to add a little bit of magic to your day). If that's what you're after, start with a base of La Mer skincare products, then La Mer's collection of foundation essentials for a soft, even glow. Round off the look by using bronze, highlighting tones around the eyes and cheeks, then finish with a nude lip.
Most stars favour "classic" makeup (porcelain skin, nude lips, and earthy eyes) for award shows, but we were very happy to note that some of them run a risk with dramatic eyeshadow, particularly in deep lavender shades. If this bold style feels right for you, try using CoverGirl's Eye Enhancers Shadow to frame your eyes with a lustrous lavender shadow, and for a multifaceted effect, what about Clinique's Colour Surge Eye Shadow palette?
Do you have blindingly blonde hair? Does it give you the feeling of being something of a risk-taker? Then use a juicy selection of colours to put some "spring" in your step. Take advantage of your lovely hair and use a mixture of Lancome's L'Absolu Rogue lip colour to give you a bold hot pink lipstick.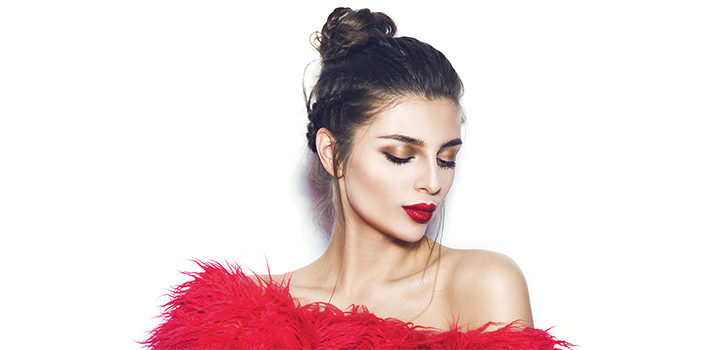 SKIN
So far in 2017, the hands-down winners for best skin have been the black actresses and pop stars. To get the same look without it costing so much, try Vaseline's Intensive Care Cocoa Radiant Lotion. It's made with 100% pure cocoa butter and is sure to give you an unequalled golden glow.
What about another fabulous secret that gives you an infallible glow? "One Night Only", a sultry tan from St. Tropez, is an eternally fashionable fitting formulation that should be used generously yet evenly. Re-create the look with this and other products from the St. Tropez collection.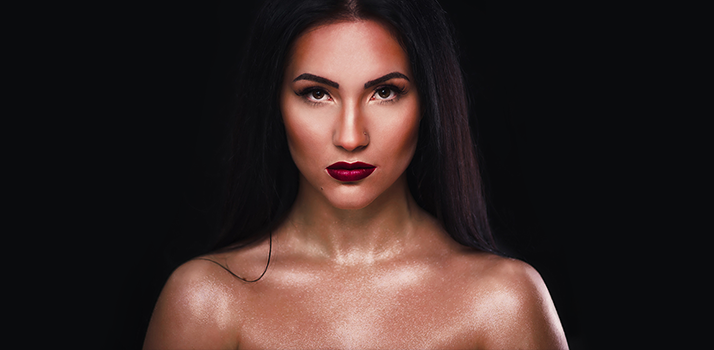 HAIR
When it comes to red carpet hair, we were all charmed by the texturised curls with which many actresses stole the show. You can re-create the barrelling, fluffy curls that spring out every which way by using a curling iron and a selection of texturising hair products, "shellacking" every curl from root to tip to make sure that the bounce, volume, and shine just keep on reverberating the whole evening. To get this look, choose products from these two TIGI collections: Foxy Curls and Curlesque.
There were some celebrities who chose a risky approach by opting for blunt fringes and even enhancing them with Moroccanoil volume and shine products. Shop for the collection of Moroccanoil products.
Are you more into classic Hollywood hair? Then look no further than the products by L'Oreal Paris. Use a boosting mousse to prime your roots and then follow up with a volumising blowout, then a curling iron to help you add billowing curls, and finally a gentle comb-through and stabilising L'Oreal hairspray to finish off. Get the look by shopping for these L'Oréal Paris hair care products.
Brand Takeover: NARS
You can't help noticing that this season there is one brand that seems to be on everyone's lips (and their eyes and cheeks, too). The top makeup artists have all gone for NARS as their selection of choice; it's probably because exquisite nudes, which are a popular choice at elegant award shows, feature in a lot of their palettes. With them the MUAs give the stars the treasured "clean, beautiful, and not too overdone" look, sometimes dramatised a little with products such as NARS' Seaside Sun Wash Diffusing Bronzer.
Another standout feature has been the use of the brand's choice of shades, from a fiery orange-red and an oxblood burgundy tone to a brick red shade from the "Audacious" range, to provide bold looks for the lips. The last of these in particular goes together beautifully with NARS "Dual-Intensity" shadow in Himalia.
To re-create these looks, shop for NARS products.