How To Choose the Best Foundation for Your Skin Type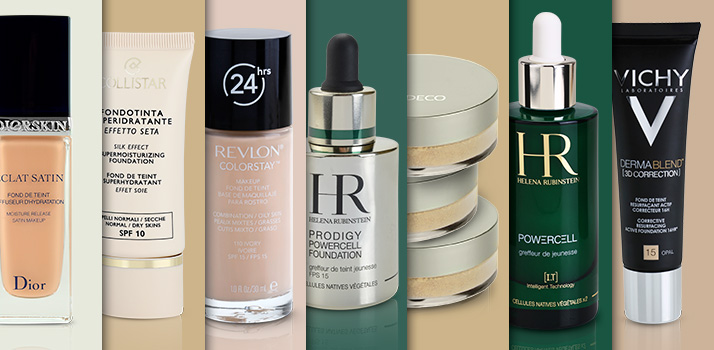 Still looking for that one and only foundation that will look like your skin, but flawless, and preferably stay that way from morning till bedtime? While that kind of perfection sadly doesn't exist, you can get damn near by correctly identifying your skin type and testing the right products. Whether you have dry skin, oily skin, combination skin or mature skin, there are foundations designed specifically for your needs. And today we'll talk about a few of them.
Before we get into it, here's a neat trick to start you off: You don't need to limit yourself to just one foundation. Not only can you alternate between several products, you can actually use two foundations at the same time for different parts of your face. This is especially true if you're looking for a foundation for combination skin. Not only does that make it easier to match different textures of your skin, you can also play around with the shades, using for instance a darker shade on the perimeter of your face to accentuate its contours.
But now, let's talk different skin types and how to choose foundation that will fit them the best.
Foundation for Oily Skin
Wearing foundation on oily skin presents a dilemma: On one hand, your skin might be prone to blemishes, meaning that you do want some decent coverage, not to mention the fact that a light foundation tends to just disappear from your face in an hour. On the other hand, you definitely don't want to cake the foundation on, because that just makes matters worse and tends to be quite unsightly.
So, what to do? First of all, try keeping the excess oil under control by blotting your face during application and over the course of the day. Just take a paper tissue, separate the thin layers and use one at a time to gently blot your face before and after applying your foundation, plus later on if necessary. This method also prevents your foundation from oxidising.
Now that you know 'how', all that is left is to decide 'which one?' Many of our customers swear by the Revlon Colorstay Foundation for Oily and Combination Skin, a product that has been popular for many years now. For better coverage and unbeatable staying power, you can also try the Vichy Dermablend 3D Correction Smoothing Foundation that doubles as a concealer for unwanted spots. And finally, you can gave the Artdeco Pure Minerals Powder Foundation a whirl, beucase the finish of this mineral foundation should be exactly what you're looking for.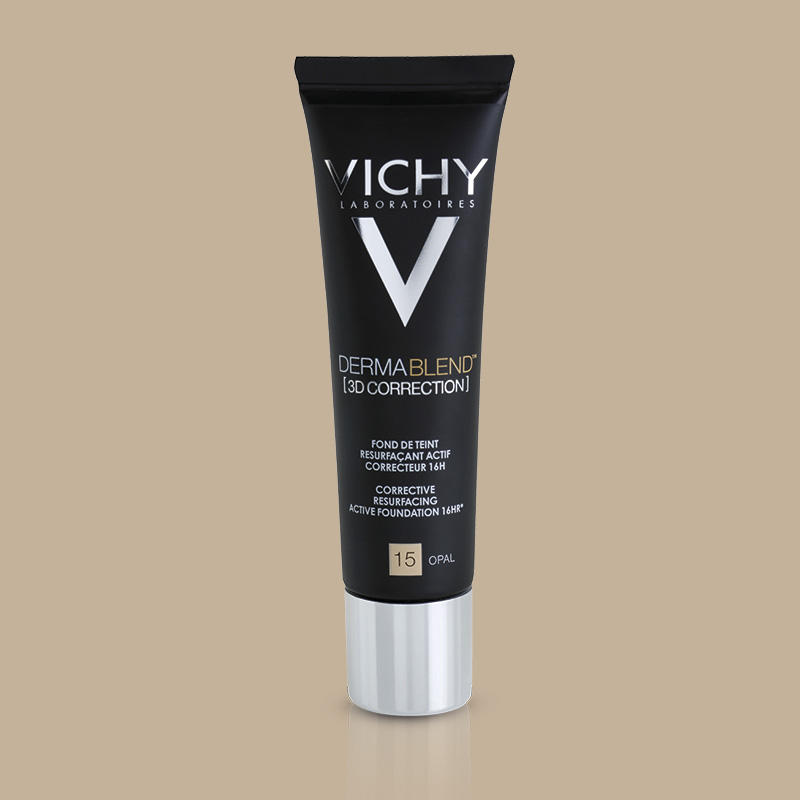 Foundation for Dry Skin
The main thing with dry skin is that you don't want your foundation to draw attention to the drier parts of your face, but you also need it to not be too oily. Classic liquid foundation might be your thing, provided it does have a moisturising effect, like for instance the Collistar Fondotinta Superidratante Hydrating Foundation with SPF 10. This product not only nourishes and moisturises your skin perfectly, but also makes it look silky smooth.
Another thing your dry skin could benefit from is a cream foundation. In fact, your skin type, maybe along with mature skin, is just about the only one that most cream foundations are actually made for, since they tend to be rather rich by nature. Our tip? La Roche-Posay Toleriane Teint Compact, which comes in a very handy box complete with a mirror and is excellent even for sensitive skin prone to irritation.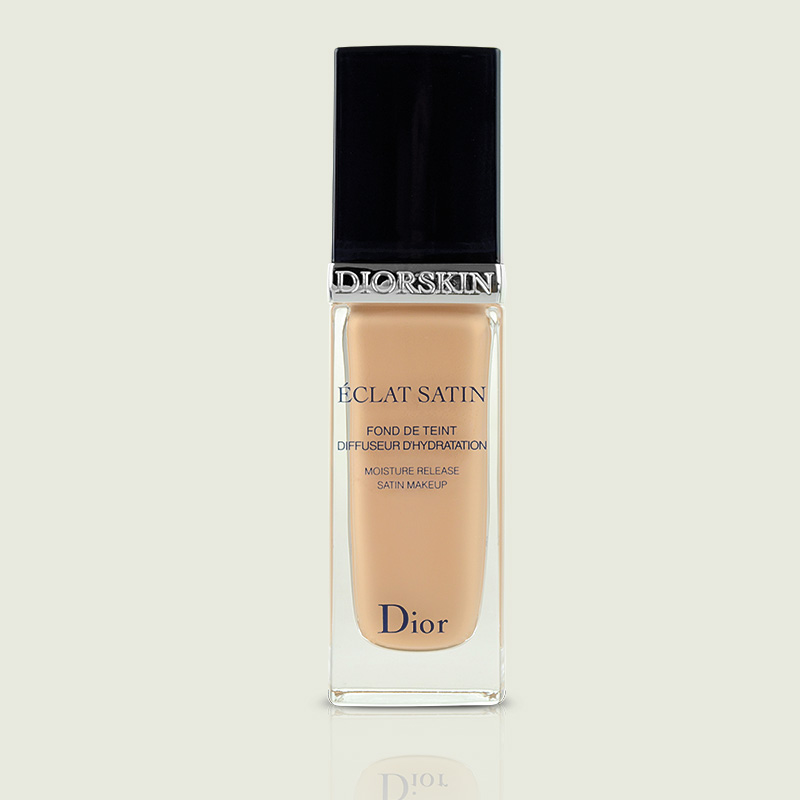 Foundation for Mature Skin
Your instinct are absolutely correct, mature skin indeed deserves something special. Since most people's skin tends to get progressively drier with age, once again we'll be looking for a hydrating foundation that is also able to make the skin appear brighter and smoother. Dior's Diorskin Eclat Satin is a great indulgence to invest in and will prove to be worth every penny, even if you only use it a few times a week.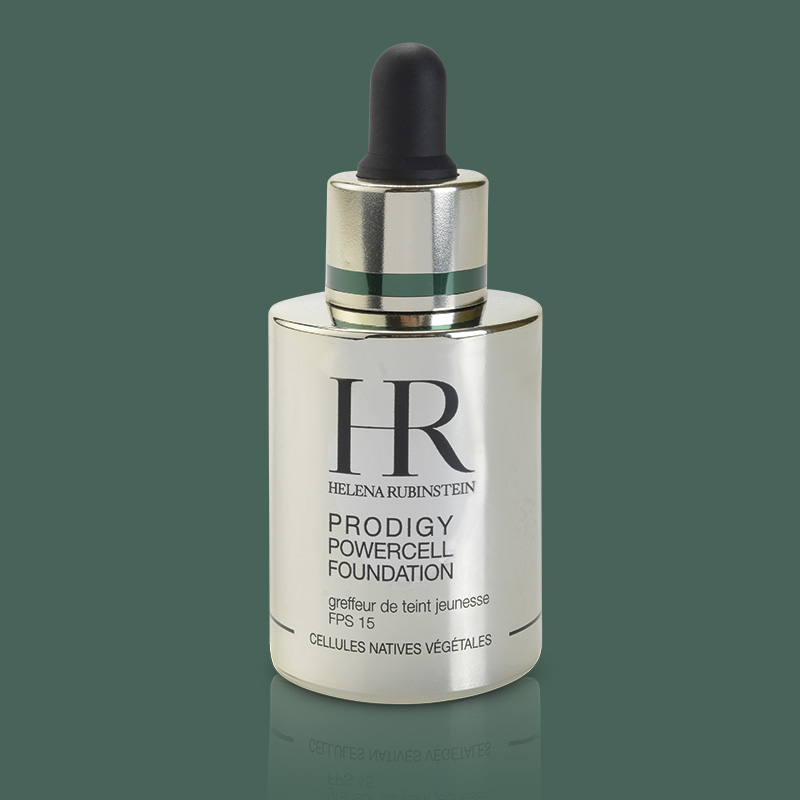 For an almost miraculous rejuvenating effect, go for the Helena Rubinstein Prodigy Powercell Liquid Foundation with SPF 15, which was designed to combat signs of aging while also providing flawless coverage and giving your face a nice natural glow. To make the most of its magic, combine it with the Helena Rubinstein Powercell Rejuvenating Face Serum and your skin will look significantly younger in a matter of days.