How To Get Kate Middleton Hairstyle In a Few Steps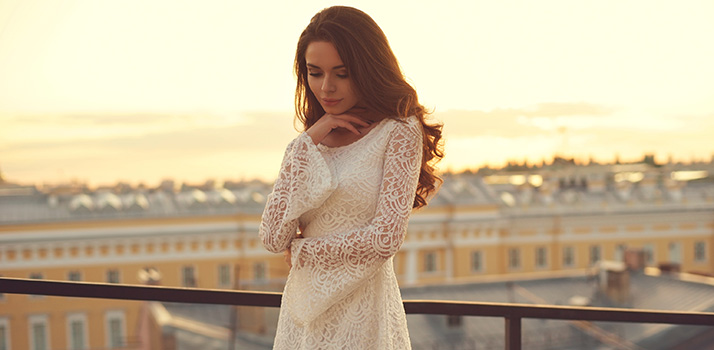 Why are so many of us so determined to look like the Duchess of Cambridge? Well, first of all, she's a duchess, which in itself makes her position sound noble and desirable. But even more than that, we aspire to look as put together and effortlessly beautiful as she seems to on a daily basis. And her hair is a big part of that.
While we can't expect to be quite as impeccable and picture-ready every day (being a few personal stylists and general staff short), getting as close to princess Kate's hair look as possible is easier than you might think. Before we begin, let us state the possibly obvious: The beginning and end of recreating Kate Middleton's hairstyle is obviously the correct cut. For that, consult your favourite hair stylist on how to achieve the full, layered look of hair that hits somewhere around your shoulder blades.
Love your greys
Many think that the key to perfect Kate Middleton hair colour is in getting the right brown shade. There is however a more important trick to having the hair of a modern duchess, a grown-up, self-confident woman: Embrace its natural beauty. If time has given you a few (or maybe more than just a few) grey strands, don't try to hide them at all costs with the darkest and harshest colouring products. Instead, ask your colourist for a semi-permanent dye and subtle highlights. Your greys won't be covered completely, but they will work for you.
If you want to stick to Kate's preferred shade at least approximately, your hair colour should be chestnut brown with golden shine through it, provided that's a shade that suits your skin tone and your eyes. In case you're naturally more cool toned, make the colour closer to cappuccino with ashy highlights.
Wash and condition
The key here is to keep your hair moisturised yet bouncy. Skip the purifying shampoo and instead pick something like the ToniGuy shampoo for brown hair - it will revive your colour while leaving your hair clean. To ensure that the shade of your hair looks extra vibrant, try the Collistar Magica CC Nourishing Mask For Dark Brown and Light Brown Hair. It can go on either before your wash to bring about a subtle difference, or even after it to make it really noticeable. All depends on the thickness and texture of your hair. You probably know best whether it can take heavy post-wash treatments or not.
And speaking of treatment, you should also pick your conditioner very wisely. Since you're about to be creating some serious waves, don't choose anything that will weigh your hair down unnecessarily and it keep it straight. The Redken Curvaceous Conditioner for wavy hair is just the right product to promote gorgeous curves in your mane without making your hair frizzy or way too curly.
Prep, blow out and curl
Now comes the grand finale. For that, you will need the right heat styling tool, and the best products to go with it so that your hair is does what you want it to do. While your hair is still mostly wet, work a little bit of Big Sexy Hair Root Pump Plus into your roots. Don't overdo it - this stuff is pretty potent and a small dollop spread with the tips of your fingers will suffice.
Now you also need a treatment that will protect your hair from the effects of heat. We find that one of the most reliable ones is Joico Smooth Cure, a product that does its job while still allowing for a wonderfully wavy Kate Middleton hairstyle.
Which brings us to the most important question: What kind of tool do you use to give your hair that astonishing but carefully controlled wave? There are quite a few suitable ones, actually, but our hot tip (if you pardon the pun) is definitely the Philips Easy Natural hair curler. Using it might be a tiny bit of a learning curve (again, terribly sorry, won't happen again), but once you get the hang of it, this tool will serve you better than classic curling tongs and help you create waves that will be the envy of just about anyone who sets eyes on them.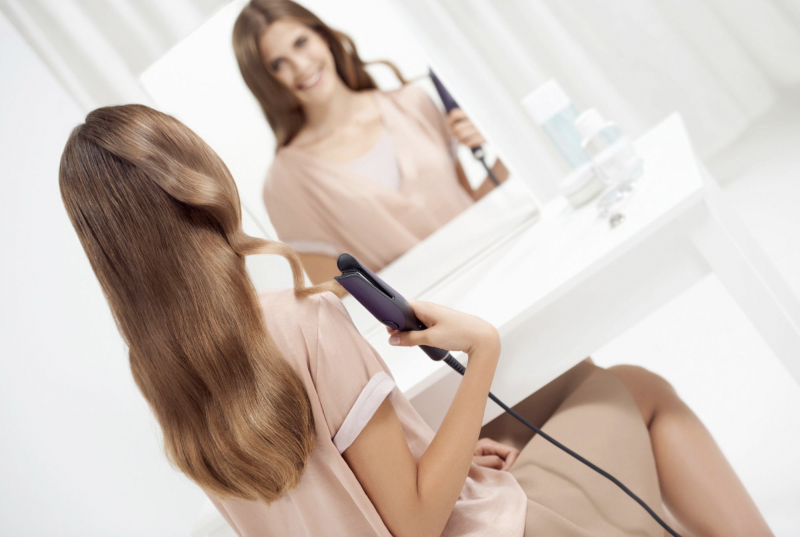 To keep your style in place for hours and days, set it with the
Tigi Your Highness Hairspray
that is particularly good for any hairstyle that's supposed to have
lots of volume
. And if you feel like you might be losing some of that oomph over the course of the day, keep the label.m
Hair Powder for Brown Hair
in your handbag. It will bring your hair back to its fullness while enhancing its stunning shade in the most flattering way.