How to get rid of your cellulite problem (without going mad)
Treating cellulite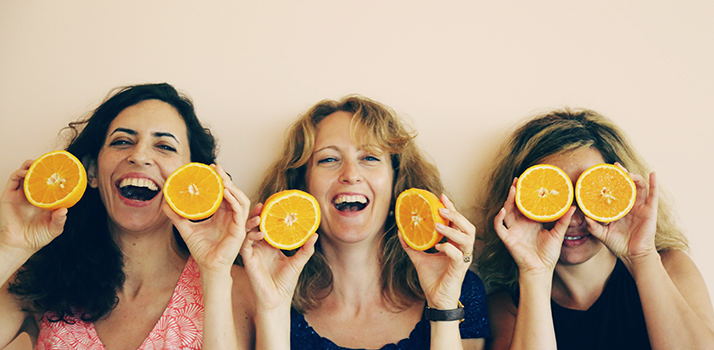 The period around the start of the new year has always been a little uncertain for me. The Christmas decorations have been put back in storage and spring seems a long way off. Maybe you are also troubled by the fact that in a few months' time you won't just be wearing your new swimming costume to the pool but your cellulite as well.
I have resorted to checking out the new year's research on how to get rid of cellulite every year, in the hope that someone somewhere has come up with a miracle pill that you swallow and your cellulite is gone. So every year, I find articles that want to "shrink" me, "smooth" me and maybe even make me "disappear" and – like every year – I panic as I try to think how on earth I will manage to solve my problem with cellulite this year.
A fresh wind from the West
This year is a little different, though. A fresh wind is bringing about changes and models such as Ashley Graham and Iskra Lawrence have a clear message: we accept and love ourselves the way we are. Cellulite neither defines us nor diminishes our value. Cellulite does not tell us that we are lazy, ugly or overweight, that we aren't good enough or that we shouldn't wear this or that. That's something we tell ourselves.
For years, cellulite meant a picture of a slim arm holding an orange and under it a dramatic, combative and sometimes even threatening headline promising eternal damnation if you didn't sort it out. That was, of course, followed by feelings of guilt when I did everything they recommended, the advice, tips and tricks, and cellulite was still there in the mirror.
I think 2018 might be the first time in my life that I've looked at myself and despite the bumps and lumps, I can see myself without the usual feeling of hatred. It's clear that cellulite is hard to accept or even love. It really is good to take care of it so that it does not become more of a health issue, just as it's a good idea to maintain a healthy lifestyle, remove your makeup, clean your teeth, keep hydrated and sometimes even sweat properly. What cellulite doesn't deserve is unrelenting hatred and suffering in front of a mirror, or hiding yourself under long sleeves on a beautiful day.
Cellulite through the looking glass or Why me?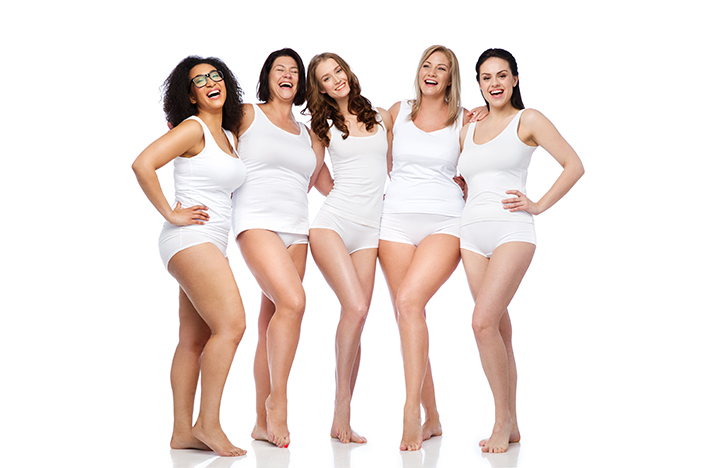 Cellulite is absolutely not just a problem for overweight people. It affects men and women of all types and is completely normal. It is just a natural way in which the body stores fat. However, in combination with the weakening connective fibres that connect the skin to the underlying muscle – with the fat in between them, the fat cells push up towards the skin and create an uneven surface more familiar to us as "orange peel' skin.
How advanced your cellulite is also depends on the health of your lymphatic system, which eliminates excess fat from subcutaneous skin and purges toxins from your body.
The best care for cellulite
Personally, I have promised myself that this year I will finally declare a truce with cellulite instead of making war on it, and instead of futile attempts to make it disappear, I will learn to take care of it properly. I am going to try and remove the cause instead of the effect.
That is why, in addition to improving my drinking habits, diet and exercise regime, I will spend far more time on prevention: regular massage of the affected areas, stimulating my metabolism, and energising my skin with a natural scrub of ground coffee, sea salt and organic coconut oil.
The natural brand Weleda offers a great anti-cellulite package for this with a massage sponge, shower scrub and oil with birch extracts. Other forms of prevention include reducing stress, which has a negative impact on our hormone levels, including oestrogen, which we need for optimal burning of fat. So, once again – peace of mind and no stress in the bathroom. Our unrealistic expectations sabotage any of our efforts directed towards self-improvement.
Cellulite creams
I have, of course, tried numerous lotions at every price. Some worked and an improvement could be seen; some were less successful. There really is a wide choice available nowadays. From Avon, Eveline, or dermocosmetic brands such as Biotherm, Eucerin, Vichy, or Collistar, to Korean products from Missha with a heating effect, or the luxury products by Elancyl and many more. However, what truly helps with both acceptance and improvement of it is a regular ritual.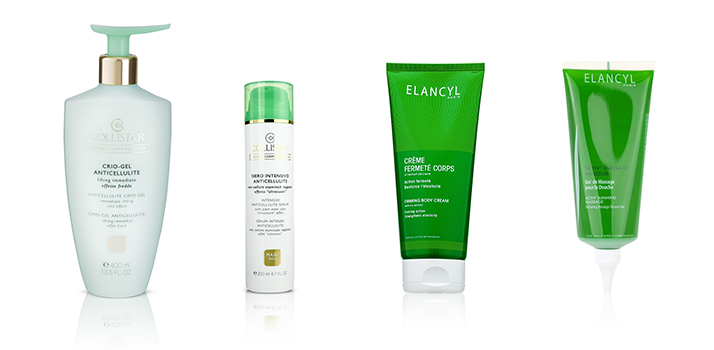 If you take care of yourself each and every day, it becomes a pleasant and healthy habit. Choose your "ally" in a tube here. When I asked my friends and colleagues for their experience with cellulite creams, I was surprised how many of them said they had a gel, cream or serum on the shelf. Even the skinny ones, for what it's worth. We have compiled a list of our favourite products that we recommend trying. The mission? To take pleasure in your care ritual. Hello, miniskirts 😊.
If you would rather entrust your cellulite to a dermatologist, you'll be sure to like the products by Collistar and Elancyl. Both focus on targeted firming treatment. In 1978, the Elancyl team were the first to try using caffeine in cellulite treatments and they use something called chronobiology, which is about the use of active natural substances in collaboration with biorhythms. Their shower treatment with extracts of sorbaria and ivy, which works brilliantly with the Fermeté body lotion, convinced us.
The Italian brand Collistar, with its Special Perfect Body collection, includes high-quality products, from cooling gel to intensive slimming serum and home mud wraps. Collistar offers everything you can think of for every controversial and problematic part of the body, using plant extracts of echinacea, green coffee and seaweed. What advice can I give you to finish with? Be kind to yourself and don't expect to be able to do the impossible. You will be so much happier. And happy = beautiful.