Master the No-Makeup Makeup Look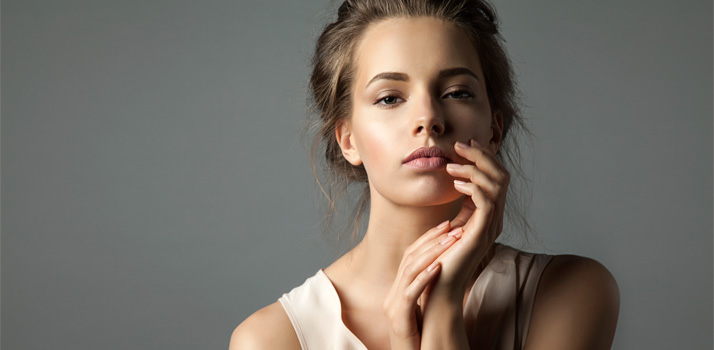 Minimalist makeup is something that will never go completely out of style. There will always be a good opportunity for it, be it a job interview or just a casual day when you want to give yourself a break from your usual fabulous diva look. While there are never any strict rules when painting your face to make yourself feel amazing, you might find a few tips quite helpful.
In order to be able to comfortably get away with minimal, natural makeup, it's better if your skin is in a good condition. There are a few basic guidelines that should help you with that. First of all, you'll need enough sleep, otherwise your skin will most likely look tired, fine lines will be more prominent, not to mention dark circles under your eyes. Another must is a reasonably healthy and balanced diet, avoiding large amounts of alcohol and drinking a lot of water to stay hydrated.
Finally, some sort of exercise definitely helps as well, keeping your muscles more toned and your stress levels lower. Your whole body is going to benefit from these lifestyle changes - you will feel better, have more energy, and it's going to show in your face. Don't approach these adjustments as a way to lose weight, a goal like that would probably just stress you out. Think of it as self care, something you're doing out of love for your body. With these basic things taken care of, your no-makeup makeup look will be instantly much easier to achieve. Even if you only manage to incorporate some of them, the improvement should be enough to make a visible difference.
How To Look Good Without Makeup?
In fact, if you follow all the previous steps along with using the right skin care, the difference can actually be strong enough that you'll feel confident going out with no makeup whatsoever. That obviously depends on how comfortable you already are in your skin, and also your genetic predispositions or existing skin conditions, but remember that the biggest magic always happens in your head. Spend a few minutes taking care of your skin every day and you'll probably feel more positive about your appearance.
Your prep time starts the night before when you put on your serum or treatment. The Estée Lauder Advanced Night Repair has been a cult favourite for ages now and it's pretty easy to see why—It makes your skin look even, well-rested and generally younger. Put a few drops on overnight as the bottle suggests and wake up to a new you that's ready to deal with the day.
In the morning, gently cleanse your skin with micellar water, taking care not to strip it of too much moisture and making it dry. If you can take it, splash on some clean cold water from the wash basin and tap your face with a face cloth to absorb extra moisture. This simple process will tighten your skin and make you look more awake. You can also use for example the Vichy thermal water in a spray can for a similar purpose - in that case simply spray it lightly all over your face and let it dry. Oily skin will probably not need more hydration that, whereas dry skin should be prepped with a suitable moisturiser. Better make it an oil-free one, like the La Roche-Posay Toleriane Ultra Fluide which soothes and hydrates sensitive skin.
Creating a Natural Makeup Look
Let the products absorb and have another look at yourself in the mirror. Does it still feel like you could use a touch of colour? In that case, let's start with the base. If you're almost completely happy with your healthy skin already, try the Holika Holika Naked Face Tone-up Base and chances are you won't need anything more. For a little bit more coverage, the combination of Estée Lauder Illuminating Perfecting Primer and Missha M Perfect Cover BB Cream should do the trick. Apply them lightly using either your fingers or a damp makeup sponge, and always make sure to pick products that contain some SPF protection.

The key to no-makeup makeup look is to focus on just a few elementary features so that your face doesn't look washed out, even if it seems like you're not wearing anything at all. Usually it's all about three to four basic things that need to stand out: your eyebrows, your eyes, your cheekbones, and, to some extent, your lips.
The brows should look natural, but not sparse. Use a brush-on eyebrow gel like Benefit Gimme Brow to tame your brows, lightly fill them in and keep them in place for hours. For your eye makeup, you should only need about three products, the first of them being a neutral eyeshadow. Pick either something quick and easy like Astor's Perfect Stay eyeshadow pencil in Creamy Taupe or something soft and elegant like the Estée Lauder Pure Color Duo in Vanilla Pods. Focus mainly on your crease and give your eyes just the amount of definition they need. Last but not least, curl your lashes with the Artdeco eyelash curler and choose a mascara that will separate your lashes so that they are both defined and not too dramatic. Collistar Infinito mascara should do the job perfectly.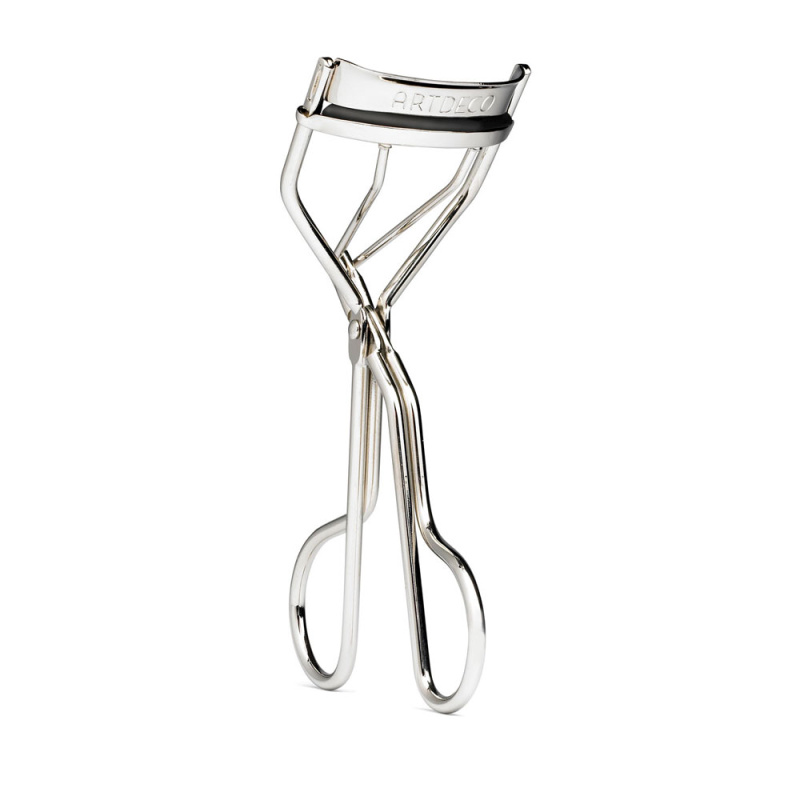 Your cheeks will look their best and most natural with a cream blusher. Clinique's Chubby Stick blushes are incredibly easy to use and stay on a decent amount of time, especially if you employ a little trick: Buy two colours that suit you and layer them one over the other. Simply put on the lighter shade, let it set, and then gently add a darker one to accentuate your cheekbones.
With a
natural makeup look
, bold lip is obviously a no-no, in fact, you barely need any colour at all. If your lips are already full and plump, a dab of
Blistex Lip Conditioner
will be quite enough to make them look even healthier. In case your lips are on the thinner side, try the
Dior Addict Lip Maximizer
, a product that thousands of women love for its ability to create fullness and add a hint of rosy shade.