Picking the Perfect Secret Santa Gifts!
No matter which holidays you celebrate, one of the global traditions we all share is gift giving. You're probably already thinking about what to get family and friends, but there is also the tradition of gifting in groups during fun and friendly gift exchanges. And depending on which type of exchange it is, and who it's between, will determine the gifts you should be purchasing ahead of time. Need some helpful advice on choosing the right secret Santa gifts for the holidays? Check out our list of gifts to give for every Secret Santa scenario!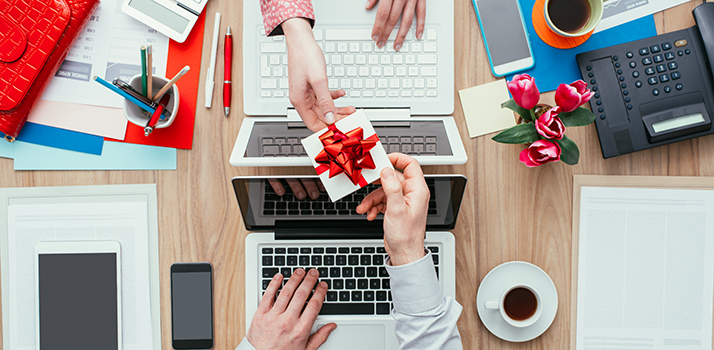 What is a "Secret Santa" gift exchange?
A "Secret Santa" gift exchange is often shared between family members, friends and most popularly, co-workers! During this tradition, the group individually selects the name of 1 other person to gift without revealing any names. During the reveal, friends and colleagues try to guess who the mystery person is who gifted them!
It's important during this game to know who you are shopping for, but to also gift appropriately. As a rule of thumb, the gift should not be too personal, too cheap, or too expensive. Here is a list of gift ideas for any Secret Santa Gift Exchange that will have friends, family and co-workers singing your praises this holiday!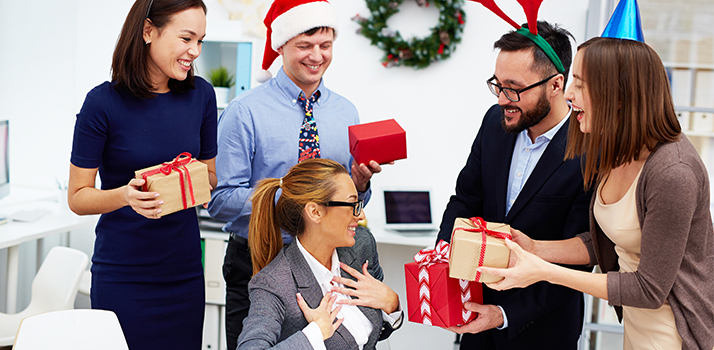 For Your Boss
It can be daunting to choose your boss for a Secret Santa Gift Exchange. But don't worry! You can't go wrong when you gift something that they can use in their home to share with their family or even keep at the office. Pick up a luxurious scented candle that looks pretty both in the package and also adorned on an entry table or desk. Check out any of the scented candles from Bath and Body Works, like this one called "Paris Café"!
For Your Co-Worker
Co-workers can also be difficult to shop for when choosing a Secret Santa gift because you may not know their tastes, and even if you do, you may not want to gift something personal during a public gift exchange. Play it safe by choosing office-friendly gifts like lotions or decorative supplies. This holiday-themed antibacterial gel from Bath & Body Works is a great gift that is both appropriate and appreciated by all.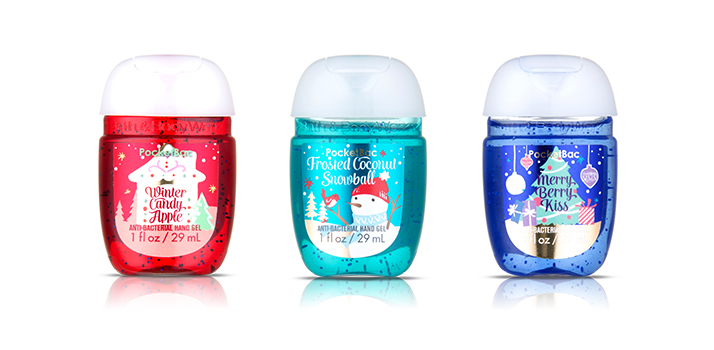 For A Close Friend
Gifting for your close friend or bestie is definitely the time to go a little more personal, but you want to make sure not to overdo it by getting something expensive or too specific that may make the other players feel trumped. Let them know you really took the time to pick up something especially for them when you go niche. We love this 18-color eyeshadow palette from BHcosmetics called "Galaxy Chic", for instance.
For Your Mom
If you choose your mom for a Secret Santa Gift Exchange, you can make it funny, charming, sentimental or practical. For the mom who already has everything, gift her with something that she's never had before, or is yet to try.
Check out Nuxe's Dry Oil for Hair, Body and Face. It's a luxurious product that's perfect for the chilly and dry winter months!
For Your Dad
Shopping for your Dad can be tough as they always seem to want or need just the basics. Keep it smart when you choose something you know he will really get good use out of. We like Mediblanc Professional Whitening Toothpaste, which will give him a brighter, sparkling smile for the holidays!
For Your Sister
Gift your sister something she will enjoy by choosing beauty products you know she will love. She will twirl with delight when you gift her with a specialty makeup set, like this one from Maybelline. "The Falsies" dramatic mascara set is a great gift any girl will love! Is she more of a perfume girl? Try Victoria's Secret "Love Addict" Fragrance Mist instead!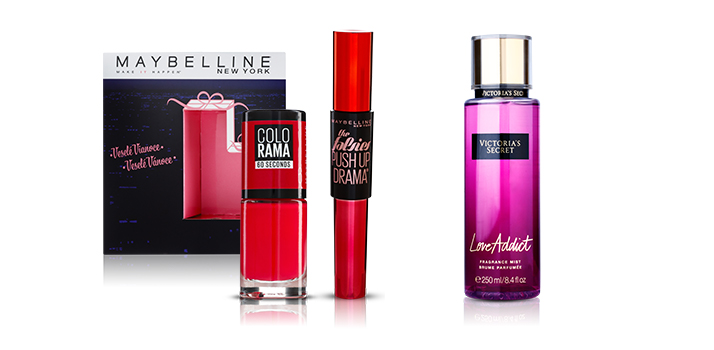 For Your Brother
Have you chosen your brother as your Secret Santa but don't know what to get? Choose a winning combination you know he will really get use out of like the Fusion Proglide shave set from Gillette.
For A Relative
When it comes to relatives, many people don't really know what their tastes are or what they may already have. Feel confident when you purchase them a gift that's globally friendly, and considered a luxury, like a unisex fragrance. Shop all of our unisex fragrances here.
Unknown Gifting
If your Secret Santa Gift Exchange is a mystery (aka White Elephant Gift Exchange), then your best bet is to purchase something that will suit all tastes but will also stir up some intrigue. For this scenario, we recommend picking up Curaprox's Black Is White carbon whitening toothpaste. This gift is sure to be stolen several times and will help yours be the most talked about gift of the exchange!