Seasonal Beauty Essentials For Each Of Your Summer Bags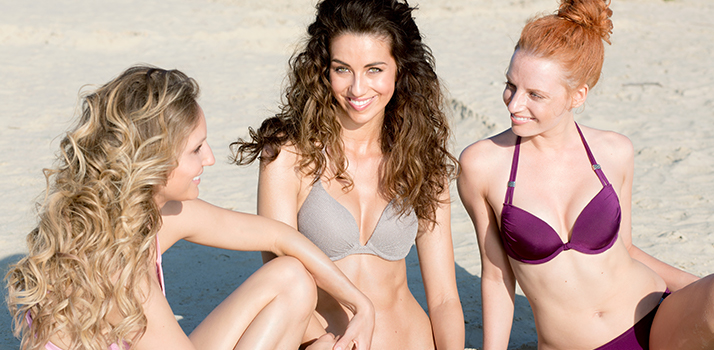 Summer is in full swing but haven't you prepared for your summer beauty routines already? The summer weather affects everything from your hair to your skin, and this changes what products you need to take with you every day. So be prepared to deal with both the nice and sometimes challenging changes that come with summer by getting your "summer bag" necessities!
Gym Bag
Summer has started and you may be working out harder to get ready for the beach. (delete completely this red sentence and continue with second one) Prevent breakouts and fight excessive sweating by packing a set of blotting papers to absorb that extra glow while also nourishing skin to prevent oily buildup and breakouts. Try one of NYX's blotting papers, which are available in 4 varieties: Mattifying, Salicylic Acid, Tea Tree Oil and Green Tea. Each formula helps different skin types, so you can pick the right one for your individual needs.
For instant skin replenishment between the gym and home, take along a rejuvenating and hydrating facial spray like Clinique's Moisture Surge Face Spray for thirsty skin relief. The oil-free formulation, packed with moisturizing nutrients and active aloe, rapidly replenishes your skin's moisture level, restoring balance and refreshing your skin in a flash. 
Beach Bag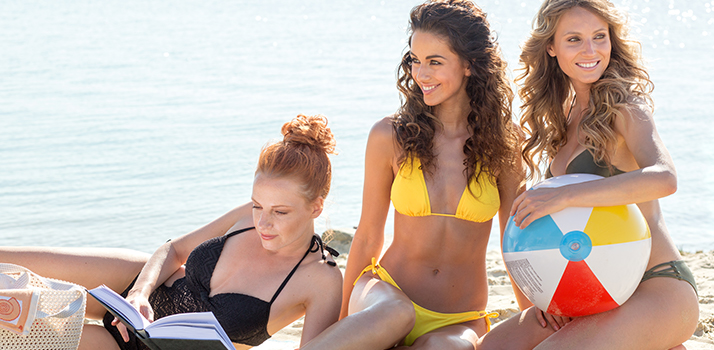 If you're like me, your beach bag looks nothing like your purse! Why's that? First of all, protecting your skin with powerful SPF's at the beach is critical. Moreover, taking care of your hair after a long dip requires a little on-the-go product TLC. Even if you're a sun worshiper, you should have a powerful all-over SPF that remains effective regardless of sweating and swimming. We suggest Eucerin Transparent Sun Spray, SPF 50, because it's ultra-protective and won't stain your bikini! And be sure to have a good lip SPF, as the sensitive skin on your lips can take a particularly harsh beating during a day at the beach. Avene Sun Sensitive Protective Lip Balm, SPF 30 packs a powerful dose of SPF in a tiny package.
Evening Bag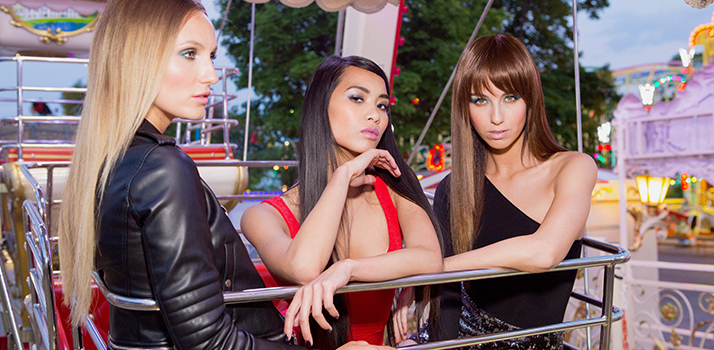 Summer nights are for looking tanned and radiant. Skip the red lipstick for a punchy pout. Your lips will pop with a coral lip color like Maybelline's Color Sensational Lipcolor Lipstick in Coral Tonic. Get that awesome summer glow-on-the-go when you travel with a sparkling bronzer like Balm Bahama Mama Bronzer, Eyeshadow and Contouring Powder-In-One.
Festival Bag
Summer means festival season! In addition to a water bottle, sunnies, and blanket, be sure you have a few extra special beauty essentials to help you jive with the occasion. Body glitter is no longer just a pre-teen fad. Take your appearance to the next level with Glitter Lips Long Lasting Lip Gloss with Glitter. This easy-to-apply lip glitter set makes a strong statement and will have you rocking and rolling all day long! Compliment your lips with a sparkling manicure with Rimmel's Glitter Bomb Nail Polish.
Work Bag
If there's one thing that's out of tune with summer, it's a work-ready wardrobe. Between heavy suit-separates, luxury blouses and button-downs, you're one car ride, train trip or lunch break away from a serious meltdown. Don't let the summer heat wear you down during your work day. Reach for a fantastic antiperspirant or spray if you feel yourself starting to heat up. Try any of the formulas from Biotherm. Not only do they smell great, they are also packaged so nicely that no one will ever even know it's deodorant! Try Biotherm Deo Pure Roll-On Antiperspirant or Biotherm Deo Pure Antiperspirant Spray.
Another handy trick is to take along a dry shampoo spray. When your body temperature rises, it's usually your scalp that perspires first, ruining your fresh blow-dry and flattening your hair in no time! Reduce oil and moisture in seconds by applying a good dry shampoo. The powders instantly help dry hair to the root and the fragrance immediately refreshes your hair. Try Batiste Fragrance Fresh Dry Shampoo.
Remember your best bet to stay fresh this summer and be always prepared with a few key products to help protect your skin, combat the heat and highlight your glowing features!