Stay Gorgeous All Summer Long with Beach-Ready Beauty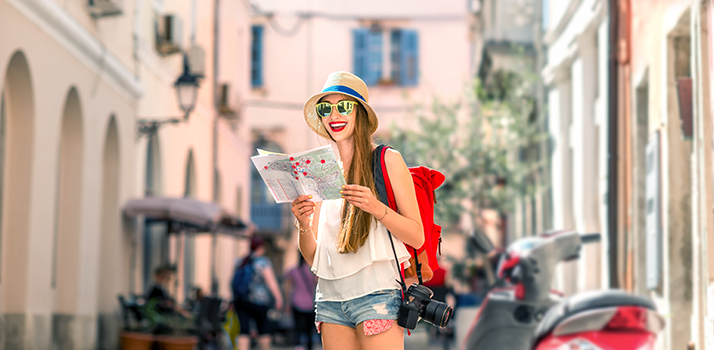 Every time I lay out all the clothes and all the beauty products that I need (or "need") to take with me on holiday, I feel like I could use a whole extra luggage. Luckily there are travel sets and mini toiletries that always help me solve my packing dilemmas!
Travel beauty sets are a complete lifesaver and I simply love them, for several different reasons. Not only do they make my life so much easier when I'm going on holiday and want to keep my bags within the weight limit—they're also amazing to take with you to a festival or just a weekend getaway. Even if you prefer to spend your days off camping and hiking, you don't have to give up basic comforts of life. And that's not even all the perks of travel cosmetics:
■ Travel beauty doesn't have the time to expire. Buying super-sized products might seem like a good idea, but you often don't manage to use them up before they go off. No such risk with a mini product!
■ I like buying travel beauty as a way to test new products. You can get almost any type of beauty product in travel-size—from moisturisers and fragrances to shampoo, sunscreen, or makeup. It's the perfect way to try new things without spending a fortune in case they don't work for you.
■ Miniature products help you save precious space in your bag. While I can't even imagine taking a 100ml bottle of fragrance with me, 5ml is a completely different story. Plus I can pack it in my hand luggage without worrying that I'll exceed the limit.
■ While picking individual products is always fun, I also love the fact I can just get an entire cosmetic travel kit that includes everything I need. Not to mention that these sets often come in a handy cosmetic bag which you get as a free bonus!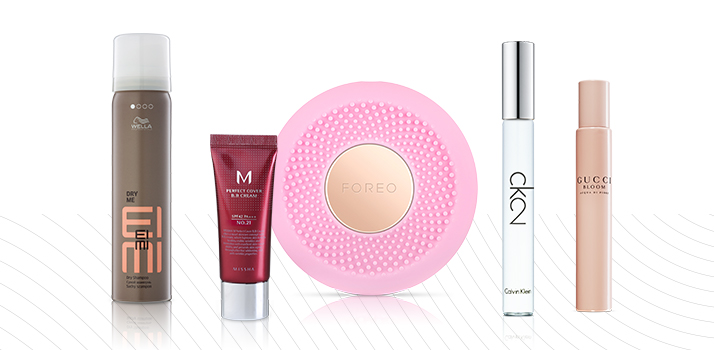 If you've never bought a travel set before, you can browse all the ones we have in stock right now. Not sure which one to go for? Here are some of my all-time travel beauty favourites:
Wella Eimi Dry My dry shampoo has been my trusted summer friend along with the Toni&Guy shampoo that's perfect when I get the chance to wash my hair.
Makeup wipes are excellent for removing makeup quickly, but I also never forget to pack intimate wipes as well.
The quality moisturiser is a must, and this BB cream from Missha has high SPF to protect your skin from the sun. If at all possible, I also pack the FOREO UFO mini mask.
You can find travel-size versions of everything from mouthwash to perfume. Speaking of perfume, my favourites are Gucci Bloom, CHANEL N°5, Calvin Klein CK2 for her and him, and many more.