The 2017 Big Tarot Horoscope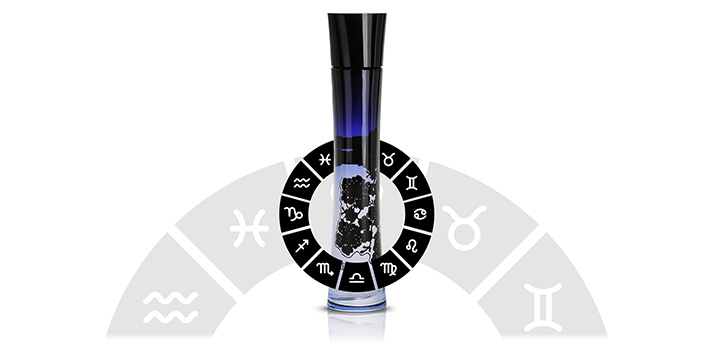 The new year has begun, so find out from your yearly horoscope what you can expect in 2017, what to watch out for, what to avoid, and what you can look forward to. The Big Tarot Horoscope is here!
Aries
It is important that you use your Aries qualities the right way in 2017. You will definitely have the courage to face up to life but you should also remember to show a little discretion. Being too stubborn rarely brings success. You should also use your intuition, at least sometimes. This may unexpectedly fix many uncertainties that you would not otherwise reveal through your own enthusiasm. You should also try to work on showing more humility, because a certain level of arrogance can only complicate life. 
Relationships
You should go into relationships with your "visor" open. In other words, direct and honest behaviour will pay off eventually, even though it may not seem that way at first glance. It is also important that you listen to your partner. Obviously, if you only lived for yourself, life together would gradually stop working out. 
Work
At work you'll need to stand your ground. Don't let anyone push you away from what's rightfully yours. The same applies for the conditions you really deserve. Unreasonable expectations would become the core of disputes which could really destroy workplace relationships. It would be better for you to make a decision before conforming. 
Health
Focus mainly on your psyche and your nervous system. You need to be in harmony and tranquillity as much as you can. Inner peace is supported by various types of relaxation. You can include baths, with a nice, relaxing bath product. 
Tip for women
Aries women will be helped a lot by their makeup in 2017. This can have an impact on the first impression at any meeting with you. With the right makeup, you can create the right atmosphere. 
Tip for men
Aries men tend to be more hot-tempered. They need to vent what's going on inside, but if it's too much, it can have a negative impact. Sometimes a bit of calm helps. Try the soothing scent of lavender in this Scottish Fine Soaps Classic Male Grooming shaving soap. 
Taurus
Your perception of reality is not a big issue, but it will be tested somewhat in 2017. To succeed, you need to come to terms with the past. Remember that absolutely everyone makes mistakes, but worrying about it for a long time and hindering your further development makes no sense. You should simply learn from your mistakes and put the unpleasant chapter of your life behind you as soon as possible. If you are affected by a bad mood, do something that makes you happy. A variety of interests can also be a big help. If you don't have any, start doing something interesting. 
Relationships
This year may bring problems with your partner. The main trigger is likely to be a feeling of loneliness, either yours or your partner's. To avoid this, work towards prevention. Pay attention to your other half, communicate a lot, and take interest in their joys and their sorrows. Your partner should, of course, do the same. 
Work
Avoid promising more than you can handle at work. Willingness is certainly an excellent trait, but you shouldn't let it take over. It may also happen that you get "stuck" on something. Be patient and you'll be able to handle it step by step. And if not, do not be afraid to turn to a more experienced colleague.
Health
It may be that you often feel really exhausted. This is not good news because excess fatigue opens the gates to various illnesses and leads to a weakened immune system. So take care of yourself and if necessary, use something to support your immune system. 
Tip for women
Versace Versense perfume is sure to bring you joy. It is sensual, fresh, and light, and that is how you'll feel too when using it. The fragrance combines sandalwood, cedar, olive, bergamot, green mandarin, and prickly pear. 
Tip for men
Hugo Boss Boss No. 6 Bottled aftershave can boost your boost to face the problems of the past. Along with courage, it also offers a modern style which, for the otherwise conservative Taurus, is a "sprinkling of live water". 
Gemini
Geminis should get through 2017 relatively successfully. However, it is essential that you find the right path in everything you do. Finding harmony will become one of your main goals. Remember that you should never look down on anyone, regardless of how pleasant or the opposite the person is. You should also avoid rumours and slander. Be very thorough because it is another key to fulfilling your goals and ideas. 
Relationships
In your relationship, be sure to focus on both of you taking care of the household. When the "needle" swings too much to one side, it ends up as a direct path to conflict and causes the relationship to break down. The financial aspect of the relationship is also crucial. One partner should not rely too much on the other. Everything should be balanced in this respect as well. 
Work
Avoid trying to get benefits and advantages at the expense of your colleagues. Pulling strings is no good for the atmosphere at work either. Try to show everybody a kind and hardworking face, which should not be a problem for you. Just don't spoil it by behaving completely differently behind people's backs. 
Health
Certain organs that come in pairs deserve care and prevention. So that means the kidneys and lungs to start with. Learn reflexology and apply it every day. Natural juices full of antioxidants and vitamins, as well as other substances that protect your body, will also help. 
Tip for women
Gemini women are very social and constantly on the move. We bet you'll appreciate some reliable hair products that will make your hairstyle last all day long.  L'Oréal Professionnel Tecni Art Volume thermoactive spray will give your hair all volume and hold it needs. 
Tip for men
Make your partner happy and your home smell great. Prove a genuine interest in your relationship flourishing. This includes the fact that you're helping to make your home more beautiful, which every woman is going to appreciate. 
Cancer
Try and define the path you would like to follow in 2017. It does not matter what part of your life we are talking about. You just need to know your limits and don't cling on to dreams that are impossible to realise. If you succeed, it might not be a bad year at all. You should be capable of evaluating what you've been aiming for in the long term. You'll also get brownie points from others for sharing your success. It's not just about family, who Cancerians are especially close to. 
Relationships
Good news for you; 2017 promises to be a more or less peaceful year for your relationship. For this to be really true, you have to make sure your property and financial affairs are in order. If you and your partner come unstuck in this, it will become a major issue this year. This could really spoil your otherwise peaceful coexistence. Keep a close eye on your debts. 
Work
Your employer will appreciate the quality of your work in the long term, which may mean better pay or even career advancement. However, for this to happen, you cannot rest on your laurels. The risk of self-satisfaction is quite high. But this could bring stagnation and a subsequent unpleasant awakening. 
Health
Try to give relief to your gallbladder and liver. That means limiting your intake of alcohol, as well as fatty, fried, or too sweet and spicy food. To support your liver, try set with milk thistle and chlorella. Milk thistle is excellent for the liver and chlorella helps with detoxification. 
Tip for women
Chloé Love perfume is made for women born under Cancer. It offers romance and femininity and helps relive those innermost feelings. With its delicate scent, you can convey your love for all the people who deserve it. 
Tip for men
This year, buy Joop! Homme aftershave, to enhance your beliefs and your values in life. Its essences are both fresh and full of vigour. So you aren't at risk of stagnating when you need to move forward. All with a combination of orange blossom, cinnamon, tobacco, and wood. 
Leo
You need to learn to develop your skills with purpose. In 2017, this means a combination of courage, generosity, and organisational skills in particular. Although these are natural characteristics for Leos, it may not always be easy. Sometimes, though, you will have to swallow your pride in situations where your "majesty" is insulted. At least that's the way it will feel from your perspective. So be watchful, and do not jump to conclusions. If you tackle this well, you will get through these next 12 months fairly well and with no major stumbles. 
Relationships
Communication and exchanging ideas are going to be really important in your relationship. You do not always have to agree with your partner. However, you should avoid always insisting you are right. Nobody can put up with that for long. Also, try to show your partner warmth and love. Of course, that does not mean that everything always ends in sex. 
Work
When it comes to work, you are going to prefer making decisions to working. When there is no other way, you will much prefer to start mental activity at the expense of hard manual labour. This may not be a problem if you can convince your colleagues and bosses that this is what you're best at. Otherwise, grit your teeth and get down to work.
Health
Do not be too lazy; try to exercise regularly. Otherwise, you will put on more weight than you'd like. If you aren't careful and put on weight, apart from your diet and exercise, there are also popular weight-loss products. The selection is vast!
Tip for women
Leo women should never underestimate the power of hair care. Your hair is your crowning glory. Don't just stick to regular shampoo and conditioner; apply a good quality hair mask at regular intervals. Choose the right one, depending on the type and condition of your hair. 
Tip for men
Every Leo man wants to be attractive, and most of them use the sun's rays for this purpose. And why not? But don't overdo it. You also need to protect your skin when sunbathing. There are many popular products, including Bioderma sunscreens.
Virgo
You should take the opportunity to evaluate your way of life this year. And it doesn't stop there. Fundamental changes should follow. These should bring about far better conditions and a higher level of satisfaction with what you are doing and how things go for you. If you ignore the call of the universe, it's quite possible that it won't be worth your while. You may have to go through various tests. These situations will show whether you really have the courage of your convictions about what you've done thus far and how you have lived. You should also expect that if this happens you may get into trouble. 
Relationships
Try to let go of anything that isn't working in your relationship and is bringing substantial complications. However, you need to bear in mind that for it to work, your partner needs to want it too. If not, your relationship may reach breaking point. If that were to happen, you have to accept that almost anything can happen. 
Work
Many people are doing their jobs out of inertia and with no deeper satisfaction. If that's the case for you too, it's possible that 2017 will let this trend come to an end. But watch out! Don't take such drastic steps suddenly without explicitly clarifying further plans. Only then will you be able to look back and say that you could not have done it any other way. 
Health
Take care of your whole intestinal tract. The main risk is the fungi that can occur in the intestines. You can help eliminate them by limiting your consumption of white flour and white sugar. The saponins in Yucca Schidigera tablets can also help.
Tip for women
Try changing your beauty care routine as part of your overall transformation for 2017. Apart from a new outfit, think about how you look after your skin. For example, you can try a new skin care set. 
Tip for men
If you want to change your life, do not forget to change your aftershave! You could try Calvin Klein Man, for instance. Its woody and spicy scent will give you elegance, charm, and sex appeal. Give your partner and your surroundings a pleasant surprise with your fragrance. 
Libra
2017 may bring a variety of changes for Libras. These may come about both through necessity and a feeling of inner dissatisfaction with the status quo, but it is quite the paradox that this feeling is based on the fact that you actually deserve something better. Keep an eye on what you're thinking about and what kind of changes you really want. The strength of thoughts and words can come as an unpleasant surprise, to a point where you won't have enough time to evaluate the situation. 
Relationships
The relationship needs an airing somehow, but you might not know how. The basic premise is to address those changes with your partner. Any attempts that are made solely on your own initiative can end up being harmful. Think before you suggest something to your other half. Are you really unhappy with the relationship? Could the problem not lie within you? 
Work
At work, expect problems that grow to be bigger than you. Face up to them in good time. The biggest mistake would be suggesting that you should be the one to deal with it. Whether it's true or not, it's no solution. Always remember that someone who tries will get help and be rewarded. 
Health
Don't stress your body by eating acid-forming foods which can bring about a variety of health complications. Aim for an alkaline diet, and don't forget the superfoods, including popular green foods. 
Tip for women
If you are very tired, treat yourself to an energy boost, for example with the right fresh and energising scent. Biotherm Eau D´Energie body wash will invigorate both your body and mind with the smell of oranges, tangerines, physalis, lemon, peach, and jasmin. 
Tip for men
Most women love it when their partners plan romantic moments for them. Try preparing a surprise for your partner to help you both forget about your problems. How about a nice bubble bath with candles? 
Scorpio
Don't try anything earth-shattering for 2017. Just rely on the operational rules and truths, those that are tried and tested. If you can't accept them, you may find the world slipping through your fingers. That does not mean that your life should come to a standstill; just don't try any risky experiments. Try to work on better communication skills, too. Intellect deserves more space too, because you can't always rely on a combination of empathy and intuition. 
Relationships
Don't mess about with your relationship by pushing your partner to make changes in areas that aren't a problem. Nor should you look down your nose at your partner in any way. Never forget that "pride comes before a fall". Learn to combine determination, perceptiveness, and thoughtfulness. 
Work
At work few events that you can miss will take place in 2017. This is undoubtedly good, but only if you do not overdo it. Otherwise, it won't be long before you're in danger of having disagreements with colleagues and your superiors. It would be hard for some people to avoid the impression that you're watching them with bad intentions. Not to mention that feeling of snooping. 
Health
Focus on prevention, anywhere where there's congestion or blockage, so, for instance, essential fatty acids for your veins, which can even be found in cashew nuts. Make sure you drink plenty for your urinary system, and don't tease your gallbladder with high-cholesterol foods. 
Tip for women
For 2017, choose a pleasant, unobtrusive scent that always gives you that feeling of freshness, such as one from Paco Rabanne. This year's tip for Scorpio women is Paco Rabanne Lady Million, in the shape of a golden diamond.
Tip for men
All Scorpios love mystery, sensuality, and the ability to charm the opposite sex. You can't do that without the right aftershave, such as Armani Code. It meets all the requirements, and additionally the scent lasts and lasts. 
Sagitarius
Do not be deceived by your own illusions, which won't be good guides for 2017. If you let them affect you, you might lose the forthrightness that your sign is usually known for. You should not rely solely on your inner feelings either; think about the practical side of life too. Try and implement your ideas and decisions as soon as you can. This is the only way to stop your dreams from going up in smoke. Also, be sure to behave fairly towards others. Any untruths, however unwanted or unexpected, would not be met with understanding. 
Relationships
In your relationship, always wear your heart on your sleeve. In doing so, always keep in mind that the main objective of this is not to hurt your partner! However, if you can build a relationship that's open on the basis of the fact that you can talk to each other about anything without worrying, this is the only way to get it. 
Work
Professionally speaking, you should learn to value your own work. This means nobody should push you around. If it feels as if you are not being appreciated enough, make it known, but make sure you choose the right words and the right time. Don't complicate matters by doing less work. 
Health
Keep an eye on your immunity in 2017. Healthy food, enough sleep, and psychological well-being are all part of this. Do not overburden yourself physically too often. A special extract of oyster mushroom, sea buckthorn, and echinacea can also help promote a healthy immune system. 
Tip for women
If you ever doubt whether you're capable of doing something, use Hugo Boss Deep Red. It will give you new courage and support your ambition, and it will open the door again to you experiencing the unbridled joy of every moment. 
Tip for men
Versace Eros is an aftershave that offers a combination of self-confidence, passion, sensuality, and the ability to both get the women you want and achieve your goals. It lets you take your mind off everyday worries and give you new verve for the coming days.
Capricorn
Stick to the qualities that make you a Capricorn, mainly perseverance, stability, and a sense of law and order. If you do well throughout 2017, you should not run into any insuperable obstacles. The main risk this year is of unexpected events that might catch you off guard. If anything does happen, don't let it derail you and stay calm, but for this you will also need relaxation, so make sure you find time for joy and fun alongside your obligations. 
Relationships
Use your skill this year to keep your relationship happy. As well as understanding your partner's needs, try and take good care of your household. Your help will definitely be welcomed, as will any opportunity to save up for any work that needs doing. As long as you spice things up with fun you can both have, everything will be OK.
Work
No pain, no gain. Write this saying down and stick it somewhere you'll see it. It doesn't mean that you should neglect your duties. Sometimes, however, you're not giving an optimal performance. If this trend were to last too long, you could ruin your reputation with employers or business partners, and you definitely don't want that!
Health
Focus on your eyes in 2017, including prevention, of course. Try to limit the time you spend in front of a monitor or the TV, and go into the countryside whenever you can. Learn special eye exercises. Aronia juice may also help, as it protects your vision from UV rays and improves the condition of your eyes. 
Tip for women
Take your mind off work and stress in different ways. The nicer options include amorous activities, any time you're in the right mood with the right partner. Here are some sexual health products to make everything even more pleasurable. 
Tip for men
Capricorns should take good care of their teeth. It's not just a beautiful smile that can warm up many a lady's heart. Dental health is even more important. Don't forget to use interdental care products. 
Aquarius
This year, you may be subject to more mood changes than is healthy. Logically, this can lead to a variety of unpleasant situations which you would rather avoid. Right from the start of 2017, try to work on a better balance of the intellectual and emotional aspects of your personality. Do not take it as an obligation. An approach which is about fun that enriches you brings far better and more effective results. If you can get a handle on it quickly, the reward will be quite a successful year. Surely that's worth it, isn't it? 
Relationships
Your relationship may become an oasis of peace and tranquillity but it can also bring you many unpleasant and often unnecessary arguments. What prevails will really depend on you. Be aware that if you require a lot of personal freedom in your relationship, it may not suit everyone. Talk to your partner in time about their ideas and find the best match. Don't change your opinions like your socks. 
Work
To achieve business success, you should spend more time on the details. It's good that you stay on top of your obligations and prefer to address the important things, but what if a detail you've overlooked is essential? You should also avoid letting how well you've slept affect the way you deal with your colleagues. That certainly wouldn't help the team. 
Health
Try to make sure you have plenty of fibre in your diet from the start of 2017. If you don't, you may have problems with constipation and even haemorrhoids by the end of the year. Dried fruit, which you're sure to enjoy, also contains fibre. 
Tip for women
Did you know that your eyes don't just reveal fatigue or illness? Anyone that knows you even a little can tell your mood from your eyes. Fortunately, you can disguise it; just use appropriate eye makeup. 
Tip for men
Many Aquarians try to stand out from the crowd in various ways, including unusual hairstyles. If you're one of those people, don't forget about proper hair care. This means not just a quality shampoo but conditioner too. 
Pisces
One big conflict awaits Pisces in 2017. You're going to struggle with ideals and the real world, and the bad news is that it isn't going to be easy to reconcile the two. You are going to have to get the better of this year's cosmic energy using cunning. If you need to take a more grounded approach with regard to the matter, act accordingly. Conversely, you can fully enjoy the more delicate matters. At first glance, it may seem impossible to you, but it works. You just need to learn from past mistakes. It certainly won't be the first time you've found yourself in a situation like this. 
Relationships
In 2017 you'll mainly be seeking peace when it comes to love. Don't confuse it with rigidity that could chase your relationship into a corner. This kind of peace involves a lot of love, harmony, understanding, and tolerance. As an empathetic Pisces, you should be able to handle this. If you offer your partner all of this, it is highly likely that they will respond in kind. 
Work
When it comes to your career, you may be lacking a certain assertiveness. Do not worry about it at all. Not everyone has to get their own way without scruples. Work in a way that gives you self-respect. Everything else will work out somehow. In fact, if you're close to the esoteric, you already know that your efforts will get you results. Exactly the way you deserve.
Health
Focus on a balanced diet. Any longer-lasting fluctuations in your diet which mean a lack of important substances can reflect in your health relatively fast. If there's no other way, you can replace what's missing with a multivitamin compound. 
Tip for women
Fortunately, you do not have to deal with what works when it comes to beauty and fragrance in 2017. Your perfume should be fresh and not bore you too soon. Burberry Touch for Women is just the ticket. It cleanly delineates your femininity and your sensuality. 
Tip for men
Pisceans are often said to lack firepower. Try Ferrari Ferrari Uomo aftershave to stop people making statements such as these. Its scent evokes strong emotions that will awaken every woman in your vicinity. It also gives you great self-confidence and determination in life.