The 5 Top Wedding Hairstyles for 2018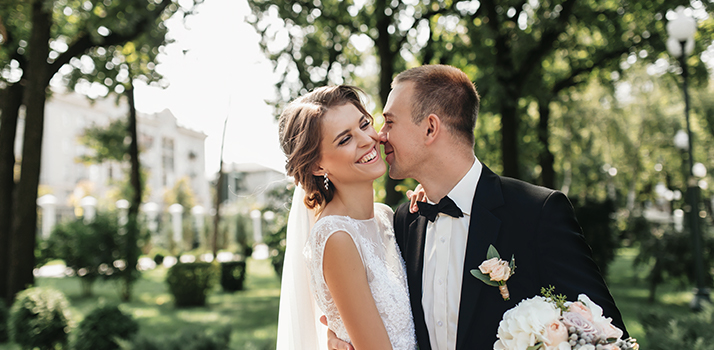 The trend for weddings in meadows, on farms and in forests has continued... And a boho hairstyle is perfect for bridal hair, together with the retro touch of the 1930s, both the hottest style options. What is the advantage of this? You don't need a hairdresser. You can fix your own hair (or get a friend to help).
1) Loose-haired
It is simple enough to leave your hair loose for your wedding style. Just make sure it looks healthy (using a pre-styling prep spray by Schwarzkopf), and it is a good idea to brush it out with a brush such as the ionising one by Olivia Garden or the one by Ikoo made of natural resins and rubber.
You can also blow-dry it. The Osis+ Soft Glam shortens your work with the hairdryer. To finish, use a cream to define and shape waves and decorate with a garland of flowers. If your hair is straight and you want it to be slightly wavy, use curling tongs and the tecni.art thermo-fixing spray. Otherwise, a flower garland works with straight hair too for your wedding hairstyle.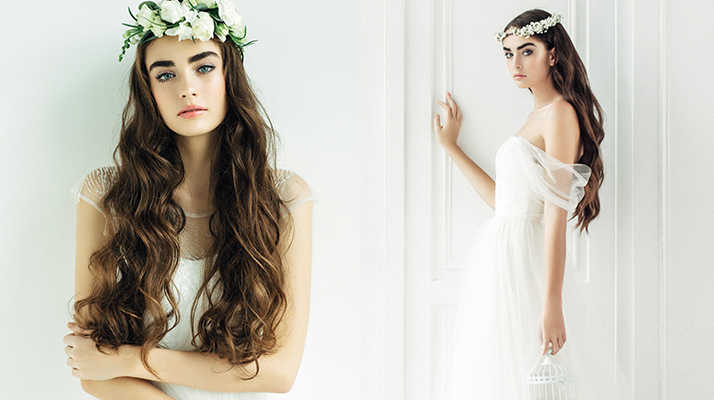 2) Fishtail braid
The fishtail braid is a great wedding hairstyle for long hair. The boho style is perfect for messy bridal hair. You can do the braid asymmetrically or only plait the bottom third. To start, comb your hair and apply a little hairspray. If it is softer, you'll appreciate the anti-frizz cream by Redken or the Tigi smoothing illuminating shine cream. It is especially good for brunettes and redheads. Divide your hair into two halves, if necessary using the section clips, also by Tigi. Take a strand from the right, pulling it over the right half of your hair and under the left part, in a figure eight. Continue by doing the same with a strand from the other side. Once the braid is done, you can loosen a couple of strands. While braiding, you can easily adorn it with a few floral accessories.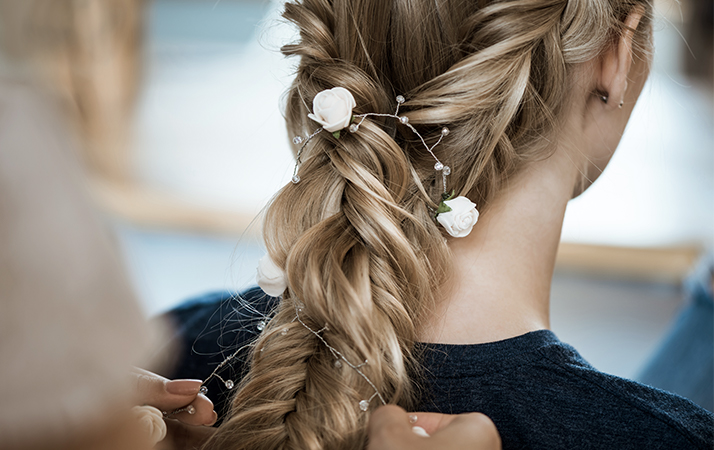 3) High bun
This is a good bridal hairstyle for medium-length hair. To start, rub some fixing wax between your fingers and comb it through your hair with your fingers. Then take some basic hair pins and pin strands of hair to the top of your head. An irregular bun will make it more boho. To keep your wedding hair in place all day, use plenty of hairspray. Caviar Style setting spray can do this.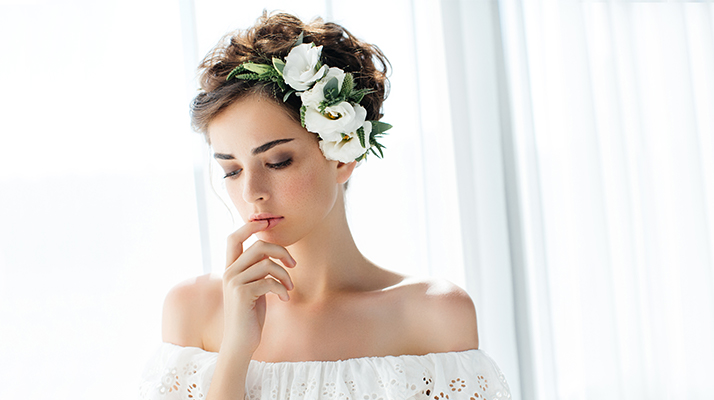 4) Low bun
A bun braided at the bottom is great for medium-length and long hair. This is done to achieve volume. It helps to use large hair rollers, such as the Chromwell velcro rollers. Once you take them out, just comb through the waves with your fingers and braid. Often a braid is made that looks like a bun but is looser. Some basic hair pins and plenty of hairspray will help you keep your bridal hair in place all day long. But don't forget the flowers!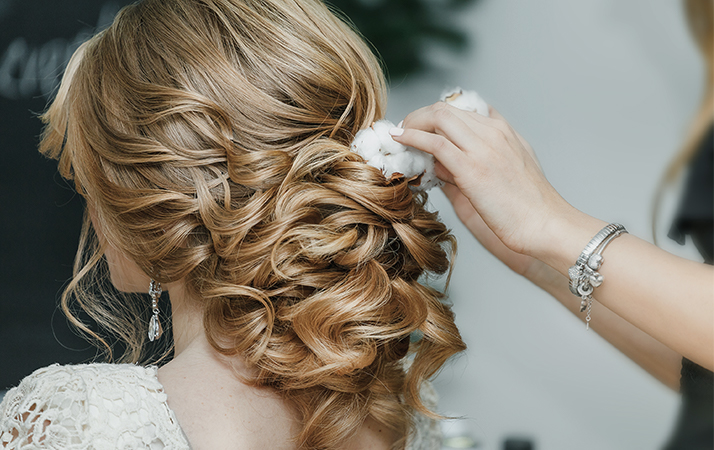 5) Glamour from the 1930s
Bridal hair for those of you with short hair can be inspired by a '30s look. You can create careful waves or curl short hair using rollers. Just don't forget the setting gloss. Set it perfectly with a strong styling spray such as Vavoom by Matrix, and choose a decorative headband to go over your forehead. It will also look great if you have a "boyish" haircut. Giving you a softer look for the big day.