The most beautiful autumn fragrances, which you have to try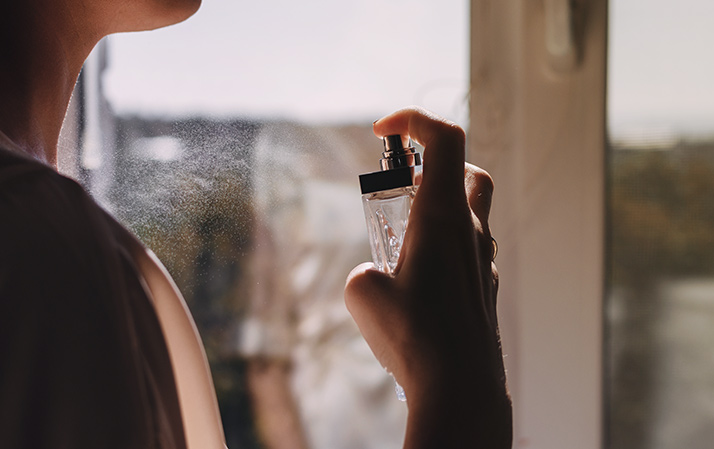 Autumn is the ideal season for testing perfumes. As the days get colder, it's time to set light and fresh fragrances aside and start experimenting with stronger and more provocative notes that are better suited to winter. Put your Eau de Toilette in a drawer and start using Eau de Parfum and perfumes instead. But which fragrance should you pick when the offer is so enormous? The answer is simple: start by choosing the most beautiful autumn perfumes recommended by our experts. The list includes classic fragrances, as well as new products that have conquered the market quite recently. Perhaps among them you'll find your new favourite or the perfect Christmas present for someone dear to you.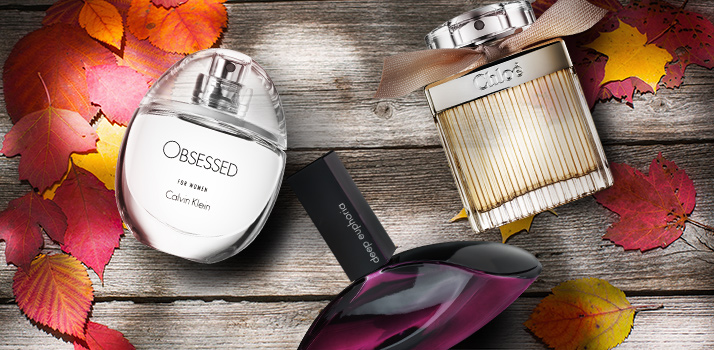 DKNY Golden Delicious 
The golden version of the famous DKNY apple brings to mind autumn days when the sun is low on the horizon and everything turns to gold. The warmth of the colour corresponds with the content, in which the traditional apple aroma blends with a rich composition that includes notes of sandalwood and plum. Floral ingredients such as rose, lily of the valley and orchid provide a gentle finishing touch.
Chloé Eau de Parfum 
Chloé is a popular fragrance that is wonderful in all seasons, but will particularly stand out in autumn. It is pure and yet sensual notes of rose, peonies and lychee are complemented with freesia blossoms and lily of the valley over a base of ambergris, which provides a dash of elegance. No wonder that Chloé is one of the mainstays of all lists of the best perfumes.
Yves Saint Laurent Black Opium Nuit Blanche
Like the popular Black Opium, the Nuit Blanche version is also based on the divine combination of vanilla and coffee, which makes it a star among all the gourmet fragrances. Compared to its predecessor, it's slightly less fruity and gives more breathing room to the gently sweet notes of rice and milk. The result is an intoxicating yet light dessert in a bottle.
CK Deep Euphoria
The Calvin Klein Euphoria perfume has become a modern legend over the twelve years of its existence, and this version is a variation on the same core theme of a floral fragrance with a woody base. CK Deep Euphoria blends rose with the spicy strength of patchouli and peppercorn, softened by watery notes, peony and jasmine.
CK Obsessed for Women 
Obsession by Calvin Klein has been one of the world's most popular perfumes for decades. The new Obsessed from the same brand is based on the same principles and yet is clearly different, with its emphasis on the herbal notes of lavender and sage and its sporty lightness. This ladies' version is ideal for everyone who's not a fan of strong and dominant fragrances.