The Ultimate Valentine's Day Beauty and Fragrance Gift Guide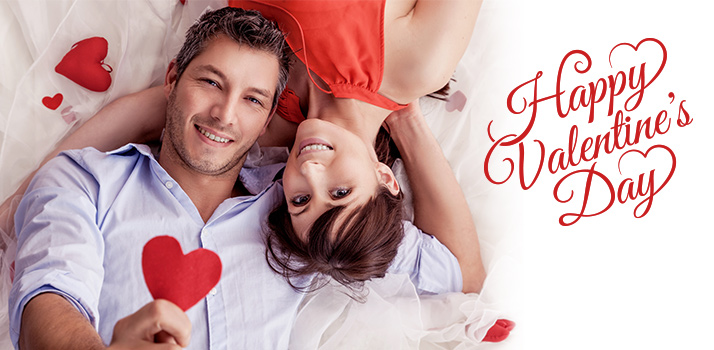 Not to stress you out, but that time of the year is once again fast approaching. No, we're not talking about the deadline for your tax return (although that'll come eventually as well and you should probably start thinking about it sooner rather than later… okay, moving swiftly on). It's something way more important - Valentine's Day.
Whether you're shopping for a man or a woman, Valentine's can be in many ways even more stressful than Christmas. An assorted collection of fluffy socks and some novelty jumpers won't do, this time you're really expected to show that you know your beloved well and you care about them.
That's why we've prepared a list of Valentine gift ideas that will make your partner feel special.
Valentine's Gifts for Him
Valentine's Day gifts for men are always a bit tough to choose, especially if you'd like to buy him a fragrance or a beauty product. However, as the traditional roles are becoming a thing of the past, more and more men enjoy creating their own style and appearing well put together, beauty routine and aftershave included. That, of course, makes your life that much easier.
So, what to buy your stylish and perhaps even slightly picky bloke for Valentine's? If he's really particular about his personal grooming, you probably won't go wrong with a luxury artisan Captain Fawcett Shaving Set consisting of a shaving soap, boar bristle shaving brush and a highly precise and gentle razor. As an after-shave care product, pick something that will smell gorgeous to you as well as to your men. Vetiver-based scents are amazing just for that purpose, because they have a unique ability to evoke summer evenings by the sea. The Etro Vetiver after shave splash will do the job perfectly.
If you dare to be a little bit bolder, you can of course go for a fragrance with more lasting power and way more of a depth to it. The Terre d'Hermes gift set includes an aftershave that is practically the epitome of the masculine quality of vetiver, while the shower gel and the after shave balm will make the scent last especially long.
Valentine's Gifts for Her
Finding a Valentine's gift for her is usually a bit of an easier task to accomplish. That is if you don't count the fact that the sheer number of options may get a little overwhelming. But never worry, as long as you actually know your girl and take an interest in what she likes, it shouldn't become a problem. Also - and even more importantly - we're here to help you make the right choice.
Many women see gift sets as a somewhat generic gift and, let's face it, with so many on the market, they do have a point. That doesn't mean you can't give her a set of products that are meant to go well together, though. Try buying several products from the same line or based on the same ingredient or aroma you know she likes. You can for instance buy the L'Occitane Karité body lotion and the Karité Shea Butter, a pure and organic product from the same line. Shea butter is brilliant as a hand and cuticle cream, lip treatment and a general remedy for any problems with dry skin.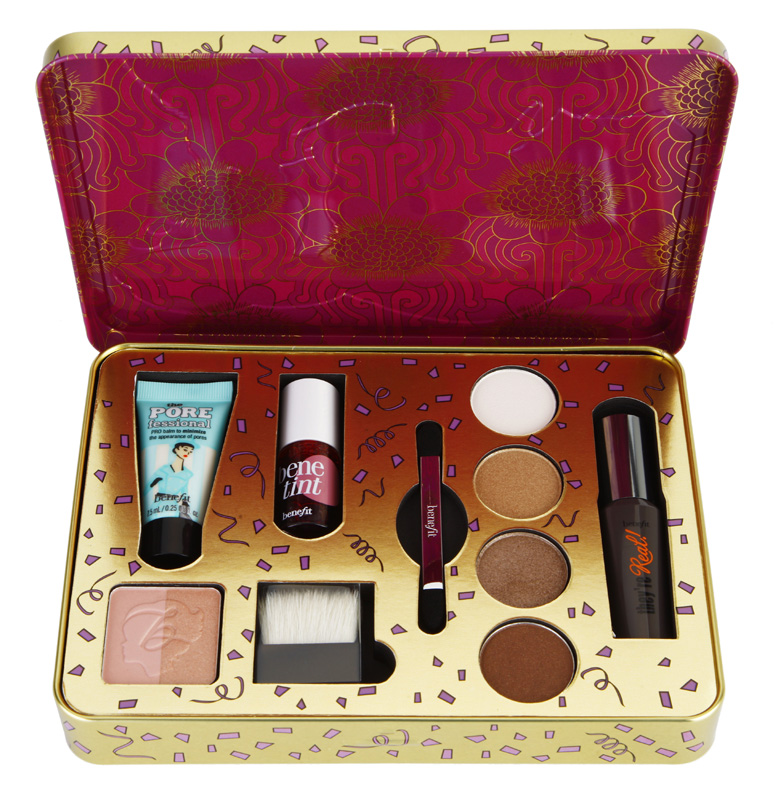 If you want to go for a makeup set, make it the Benefit Groovy Kind-a Love box which contains some of the brand's best loved products like the They're Real! mascara, the Benetint cheek stain or the Porefessional primer, together with a selection of neutral eyeshadows. Another way to show her you know what she's worth is to buy a seemingly small thing with a great value, like for example the La Mer hand cream. This luxury product belongs to a line that is widely recognised for being one of the most special and effective cosmetic ranges you can get your hands on.

Finally, if you think a perfume might do the trick, choose something that looks fabulous and smells like your woman when she steps out of the shower. Going by the scent of her body wash or lotion tends to be a good idea - is it more floral or powdery? Does it smell like vanilla? Based on that, you can look at the notes of different perfumes, read the reviews and decide which one comes the closest. It's always a plus when Valentine's Day gifts have something to do with love, so make that another criterion if you can. Yves Saint Laurent's In Love Again smells of berries and other fruits, while Love by Chloé gives out a clean and enchanting aroma of powder and iris.