TOP Anti-Age Ingredients
Nowadays there is an infinite number of anti-ageing products that promise beautiful, fresh and youthful-looking skin. But how do you find that one cream for you that really contains effective active ingredients to guarantee the desired result? This list contains the most effective ingredients to slow cell ageing and promote cell synthesis in tried and tested products recommended by dermatologists. For best results, we recommend using anti-ageing products twice a day. During the day, the ingredients will protect you from the environmental effects and overnight the active ingredients will be better absorbed into your skin, truly nourishing it.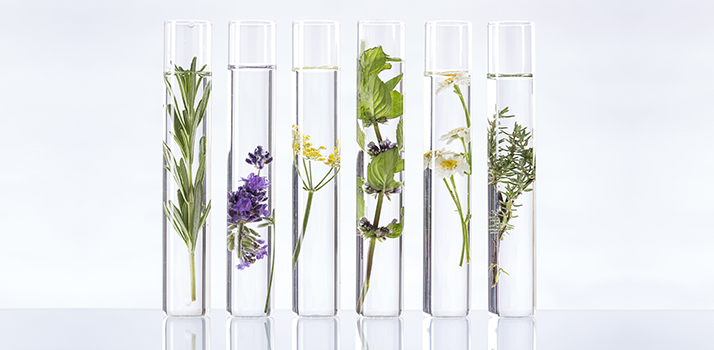 Baikal skullcap
Rich in Baicalin, which can protect the skin from pollution, UVA radiation and oxidation. It grows in China's cold Shaanxi province, with the range of its antioxidant molecules being incredibly impressive. It is used in traditional Chinese medicine, where it is nicknamed the golden root, mostly because of its ability to survive extreme conditions and its resistance and strength. Why not try
Vichy Slow Âge
, a daily skincare range with SPF 25 to fend off the signs of ageing?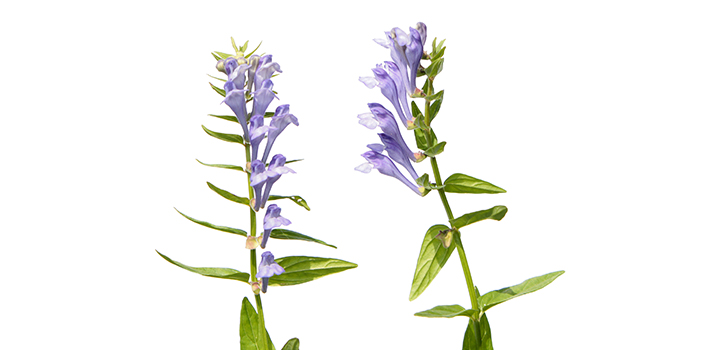 Hyaluronic acid; first aid
We all have natural hyaluronic acid in our skin, a smart macromolecule that gives a smooth, full effect by drawing water into the inner layers of the skin. It is therefore excellent for hydration and suitable for replenishing tired, uneven skin with a rough surface and wrinkles.
Eucerin Hyaluron-Filler
is an intensive wrinkle serum that is sure to impress.
Ginkgo biloba
Ginkgo, or gingko, has a remarkable effect on blood circulation. Good circulation means your skin is regenerated more quickly and easily, heals better, and is soft and supple. Improving the microcirculation of the blood in the upper layers of your skin makes it brighter and more even in tone, and the vitality and regeneration of your skin is improved. Also try the
Vichy Slow Âge eye treatment
with your day cream; it is rich in ginkgo, which slows down the signs of ageing. Ginkgo is also an ideal aid for problem skin with acne.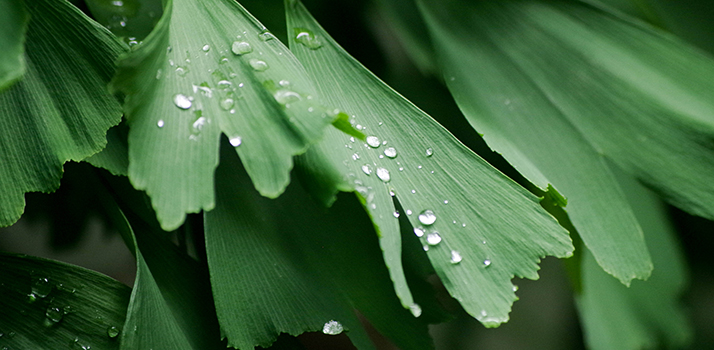 Caffeine
Caffeine is probably the best-known natural stimulant in the world and has been proved to accelerate metabolism. If you treat both yourself and your skin with a little caffeine, it will aid your circulation and be a great start tp a busy day. It smooths the skin, making it look younger and more youthful. Try this natural antioxidant in
Vichy Idéalia eye treatment
.
Vitamin C
Vitamin C is another very important antioxidant. Not only does it promote collagen production and protect cells from wrinkles, it also improves the circulation in your skin and makes it clearer. It is vitamin C that helps your skin to naturally rid itself of dead skin cells. If you have problems with pigmentation, a high-quality cream with vitamin C is an effective weapon. Try
Bioderma White Objective
, a brightening cream to treat pigment spots.
Vitamin E
One of the benefits of this vitamin for mature skin is that it reduces damage to the skin structure. Vitamin E, as in the 
Bioderma White Objective
brightening cream, reduces the risk of deep wrinkles by preventing the formation of excess melanin. It also reduces the likelihood of dark circles under the eyes. Our skin also ages prematurely because of the harmful effects of sunlight and free radicals in the environment. This vitamin can reverse the damage caused by UVB radiation.
Black tea
Black tea is a stress-fighting champion. The substances it contains slow down skin ageing; specifically, they reduce the formation of wrinkles and prevent a loss of elasticity. They also tighten the skin and reduce swelling. Black tea is rich in tannins, which are known to have antiseptic properties. 
Vichy Idéalia
is a smoothing and brightening cream suitable for normal and combination skin and contains extracts of this great antioxidant. The fermented version is called Kombucha; its history dates back to 250 BC, when people called it an elixir of life. It can make even the most tired skin look clear.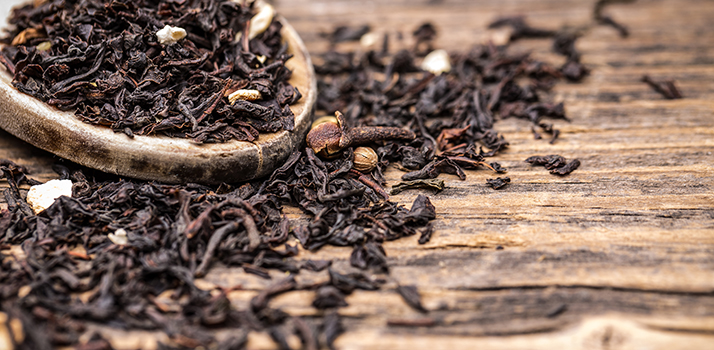 Retinol: deep care
Retinol is also naturally contained in the skin as a derivative of vitamin A. This substance is lost from the skin as we age, which is why it is good to add it to our skincare regime, for example in the form of
La Roche-Posay Redermic [R]
, a concentrated anti-wrinkle treatment. Don't forget, however, that this substance can cause greater sensitivity to sunlight, so if we use products that contain retinol, we should also use a product with an SPF of at least 15 alongside it. Retinol regenerates cells in the lower layers of the skin and prevents the rapid ageing of new cells on the way to the surface of the skin. It fills wrinkles and slows down time 😊.