Top perfumes for 2018
Introducing fresh new products in the world of perfume. We know what trends are on their way this year and what to experiment with right now!
The scents of 2018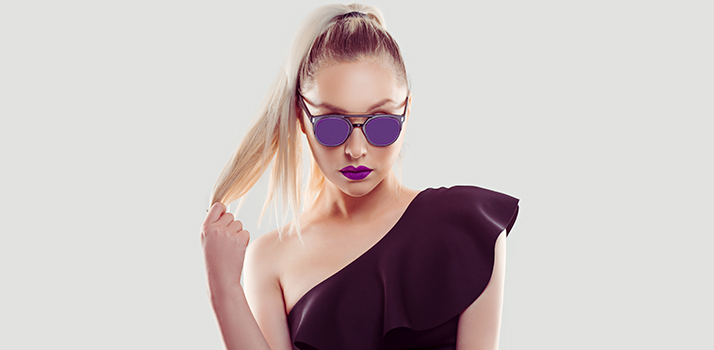 In recent years we have been hearing the increasingly strong voice of individuality from every corner of the fashion and beauty world. Today's main trend is to be yourself – extraordinary, unique, original. Having to have an expensive perfume from the right brand that's in fashion is no longer so important, with attention returning to the wearer.
Don't forget, it's not just the perfume itself that makes the scent beautiful. Above all, it's your own personal scent. It's your unique way of moving and how you apply the perfume. Pssst! Who says you can't mix two perfumes together and create your own unique formula?
What are the main notes in the best perfumes of 2018?
Lavender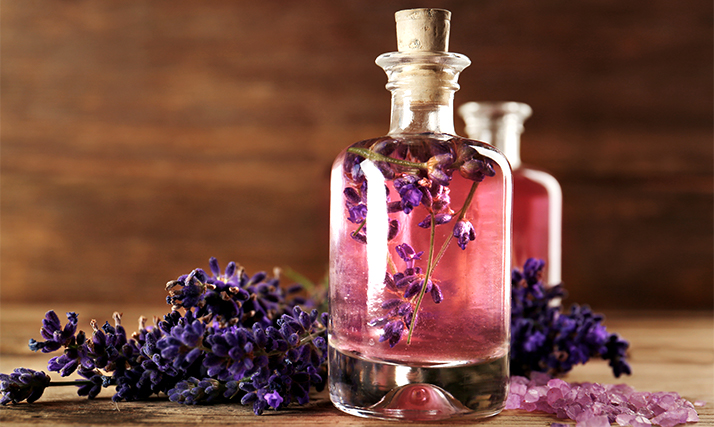 Lavender can expect somewhat of a rebirth in 2018. The catwalk collections are full of purple shades. Tom Ford, for instance, had lavender pastel trousers and purple metallic trim on his jackets. Looking at the new collections carried us away to beautiful fields of lavender, with their peaceful aroma. The most popular lavender perfumes currently include Jean Paul Gaultier Le Male for him, which combines lavender with mint and cinnamon. Women, meanwhile, can try the lavender eau de toilette Green Tea Lavender by Elizabeth Arden or the romantic Sarah Jessica Parker Lovely.
Violet
We can already state that the top women's perfume this season will include violet combined with an earthy or woody base. The fresh and positive aroma of violet, together with an animalistic sub-note of musk and cedar wood, can be found in perfume such as Daisy Eau So Fresh, an eau de toilette by Mark Jacobs. For lovers of luxury, we mustn't forget to mention the excellent and legendary fragrance Guerlain Insolence.
Oud
This fluid produced from precious agar wood adds warmth and animalism to perfumes. Add the fragrance of sage to this and you have a party for your olfactory cells. This combination is more often used in candles but can also be found in the excellent Hugo Boss Boss Bottled Oud aftershave for men. The scent of agar wood evokes spiritual well-being and can drive away the blues. If you don't know it yet, try Alien Oud Majestueux by Thierry Mugler.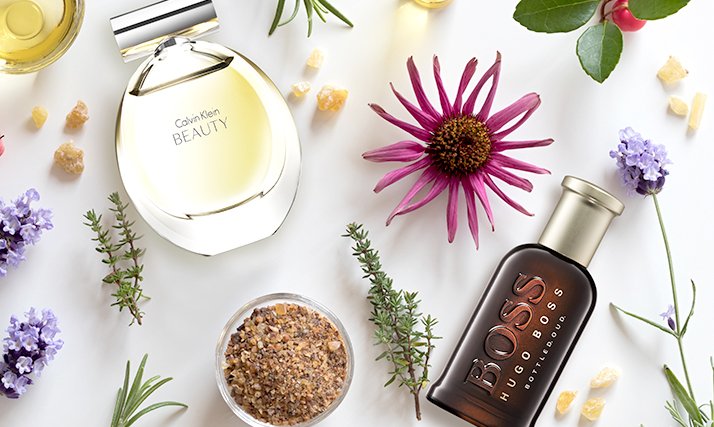 Jasmine and Green Tea
The sweet fragrance of jasmine as a symbol of purity and strength will be one of the main notes this coming season. The pure aroma of jasmine can definitely be found in the minimalist Calvin Klein Beauty, a fragrance that combines well with cedar and musk. Juicy green tea as an inspiration from Asia is also returning to the spotlight! The luxury niche brand Creed has dedicated a perfume to this scent, Asian Green Tea. The arresting and attractive tea note at the heart of the aromatic composition evokes the region's traditional beverage and has a truly cheering effect on the senses.
Unisex
This trend has already gained popularity in the last few years and is expected to become even bigger in 2018. Unisex is not just the future for fragrance but for fashion as well. You can read more about this trend and its pioneer, Calvin Klein, here. Instead of romantic rose or floral compositions, gender fluidity will be in fashion, combining typically masculine and feminine notes. Try the new unisex OneSpirit by the rapper Majk Spirit.
Smoke, Resin and Myrrh
We are seeing an increase in the popularity of smoky sub-notes in home fragrances and perfumes. Smoke is a symbol of the link between the earth and sky, making the wearer a symbol of communication too. In Japan, for instance, inhaling fragrant smoke is a full ceremony called Kodo. Myrrh, meanwhile, is the rare dried sap from the Somali myrrh tree. The scent is a bitter resin, waxy and heavy, and even a sugary vanilla. The sensuous Yves Saint Laurent Opium 2009 contains it, and is worth trying. The crisp, confident Gucci Pour Homme II aftershave for men combines myrrh and violet with tobacco, and thanks to its olive tree base, is extremely long-lasting.
Shiso
Shiso, aka Perilla frutescens, is a Japanese nettle. It is not just used in gastronomy, it is also used as a fragrance, and thanks to its crisp, fresh scent, is full of electrifying energy. You can experience this beautiful fragrance in Tom Ford Mandarino di Amalfi, a perfume which also contains sage and resin.
Niche
What does the future hold? A fragrance made to measure according to your DNA! A trend that has slowly begun to spread to cosmetics can also be applied to the world of perfume. Meanwhile, single-fragrance perfumes are becoming increasingly popular, in other words perfumes with one note, linked with the high art of perfumery. How about you? Have you tried Molecule 01 or Molecule 02 by Escentric Molecules? The cherry on the cake is a luxurious fragrance which covers several trends in one! The unisex eau de cologne Bvlgari Eau Parfumée au Thé Bleu with notes of lavender, violet and shiso leaves. Why compromise when you can have it all😊?