TUTORIAL: Easy way to a kiss-proof lipstick? All you need are five simple steps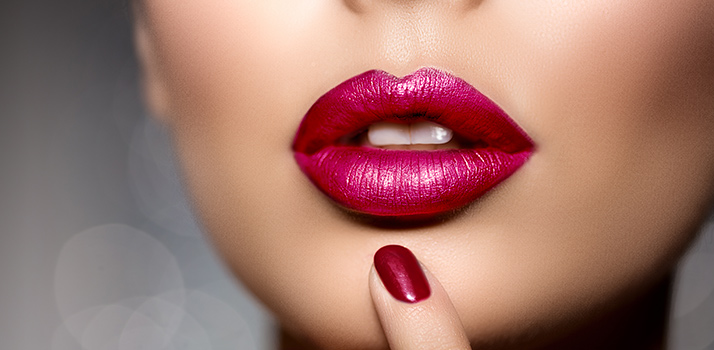 Do you know how to make your lipstick truly kiss-proof, smudge-proof and long-lasting? It might not be simple, but it's certainly possible. Makeup artists will tell you that you can't just put it on in one go – you need to take a few extra steps. If you follow them correctly, you can look forward to your lips not drying out and your lipstick not bleeding or coming off in the heat of a passionate moment! Doesn't that sound like something you might appreciate on your next date?
Apply vaseline to your lips to moisturise them and then use a clear lip liner to stop the lipstick from bleeding.
If you don't know which brand of vaseline to use on your lips, try Vaseline Original, recommended by customers even for sensitive skin. It also hydrates them thoroughly and doesn't leave a greasy residue. We recommend Artdeco Lip Liner Invisible Lip Contour, an invisible lip liner that will prevent your lipstick from bleeding. As a bonus, Artdeco doesn't test their products on animals.
Outline the contour of your lips
By contouring your lips before using the lipstick, you can correct any unevenness and achieve precisely the shape you want. On your top lip, start from your Cupid's bow to the corners. For your lower lip, start from the sides, with the lines joining in the middle. Be careful not to go too far over the outer edge. It's better to use the natural outline of your mouth as a guidance and not deviate from it too much. Then fill in the whole surface of your lips with the pencil to create a base for your lipstick. We recommend Artdeco Mystical Forest, a great contouring pencil for a reasonable price.
Add colour with a satin lipstick and finish with a contouring pencil to make your lips perfect.
We think Nars Audacious satin lipstick is simply amazing and, as you're sure to know, matte lipsticks have been on trend for some time now. This one in particular leaves a gorgeous satin finish. Always put on lipstick with a brush to achieve an intense colour and a more precise line. After applying lipstick, correct any smudges with a lip liner and check the sharpness of the corners.
Set your lipstick using a shimmery powder lipstick sealer and apply a light concealer around the lips to make the contours crisp.
Lipstick sealer is a practical tool because once it is applied, your lip makeup last longer without fading. If you want to get the effect of fuller lips, here's another tip: Artdeco Crystal Garden Powder Lipstick Sealer With Glitter! Simply dab some on the centre part of your lips. Don't forget to also use a concealer to highlight the contours of your lips. Shading around the lips is another important trick to optically enlarge them. First choose a light shade and apply around the outline of your lips, then use a light, shimmery shade to accentuate your Cupid's bow. This creates a contrast that makes your lips stand out beautifully.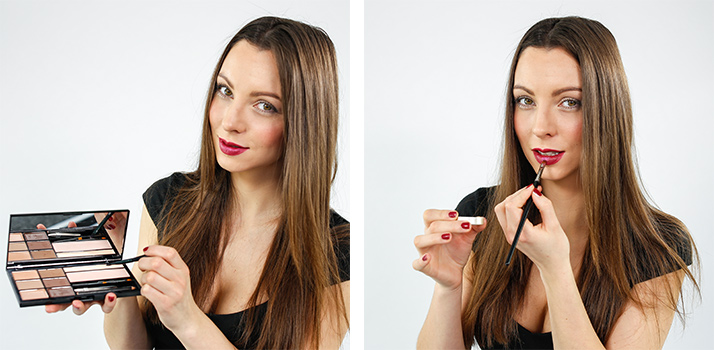 Final touches and smudge-proofing
This really is one trick that everyone should know about. The final corrections to your lips need to be made with a pencil. Focus especially on the corners so they stay nice, clean, and smudge-free. However, if you have gone over the lines a lot, it's better to use concealer and apply it with a thin brush.
And there you have it.