TUTORIAL: Boho-chic hairstyle
Summer is made for romantic waves. Who cares if it hasn't happened naturally? All you need is good-quality curling tongs and a few minutes. Learn how to curl your hair and be inspired by our tips for romantic summer BOHO-chic hair styles!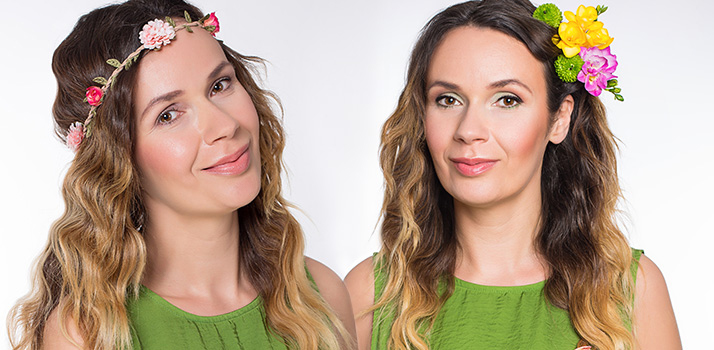 To curl your hair quickly and easily, we recommend the three-bar label.m Electrical The Advanced Pro Triple Barrel Waver. Plug it in, switch it on and let it heat up. The best temperature is 220oC, but it always depends on the quality of your hair! You should reduce the temperature to avoid damage to weak or damaged hair. If your hair is healthy, strong or unruly, you can increase the temperature slightly.
While it is heating up, get your hair to curl. Brush it thoroughly and use a thermoactive spray that gives your hair volume and fixes it. We recommend L'Oréal Professionnel Tecni Art Volume.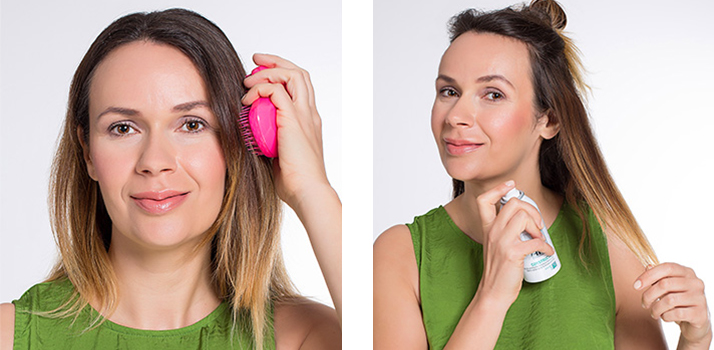 To curl your hair, start from underneath. Tie the rest of your hair up in a bun so it doesn't get in the way. Curl your hair in sections. Always insert the section of hair between the plates and gently push the handle of the tongs. Wait a few seconds, then repeat the process along the entire length of each section.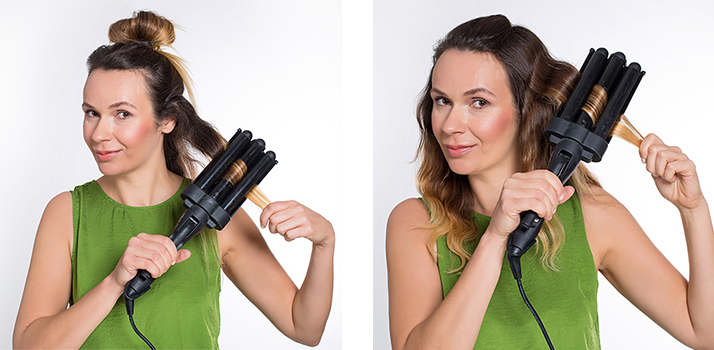 Once you have curled all your loose hair, gradually release further sections from the bun until you have done all your hair.
Comb through your hair with a wide-tooth comb. To finish, fix the style with hairspray. We used TIGI Bed Head Hard Head for a firm hold.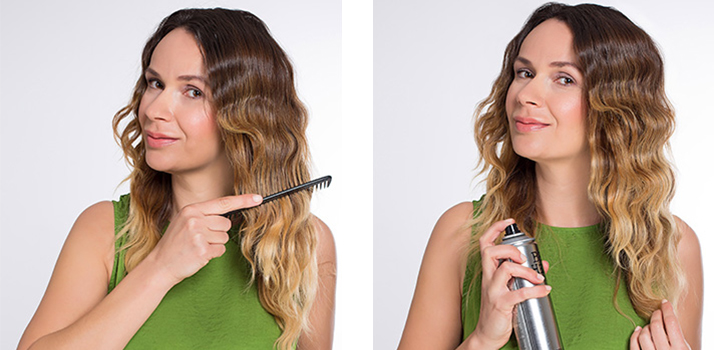 Summer hairstyles for curly hair
Floral hair accessories are great for a summer look. Try a simple floral headband with small roses. For daytime wear, you can just wear it hippie-style, to make the Boho look absolutely perfect.
For evening wear, create a loose bun at the back. Clip back individual sections, leaving a few loose strands to frame your face. This beautiful hairstyle is reminiscent of the 1920s.
If you like real flowers, choose flowers in your favourite spring colours, clip them behind your ear and enjoy their beautiful fragrance!