Two steps to divine curves – in just two weeks!
In theory, summer is still a long way off. In reality, it is close enough to learn everything we need to know about swimwear trends and start looking for something that will make us feel great by the water. And I've got exactly that for you here: Eisenberg and its firming, slimming and whole-body detox products. Pay attention now! Our two-step body routine lesson by Eisenberg is beginning!
Dimpled, sagging skin, and a visible belly? In winter, it's almost as if none of that exists. However, you then find yourself needing a miracle from day to day. You start a traditional lighter diet, drink more fluids, add some aerobic exercise (to burn fat, flush the lymphatic system, and tighten the skin), and seek out cosmetic products that will do some of the work for you. Such as Eisenberg Trio-Moleculaire®. The Cryoform Gel Cream or the Body Refining Serum is good as the first step. The Body Lifting Treatment works as the second. What can they do?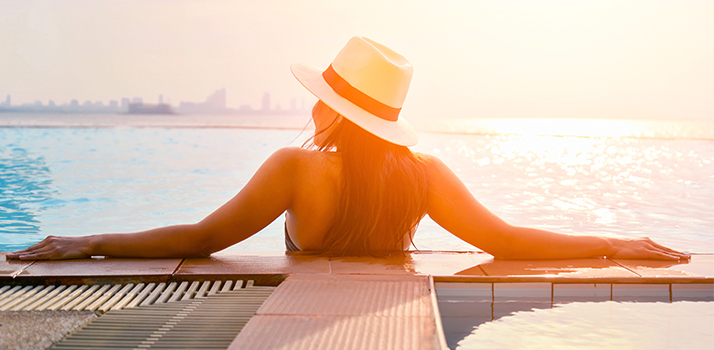 1a Cryoform
This gel cream based on cryotherapy (removing fat cells using local freezing) works on dimpled skin, restoring its firmness and stopping it from ageing, and you can also use it as part of your overall body detox. It actually works as lymphatic drainage: stimulating circulation and the lymphatic system, and helping you get rid of harmful substances in the body. This is all down to the caffeine, camphor, eucalyptus and the first-class Trio-Moleculaire® anti-ageing technology.
Results: After application, accompanied by a massage (always in the morning and at night), you can look forward to feeling great in as little as two weeks (even if you use it on its own)!
1b Body Refining Serum
Through its intensive lifting and shaping effects, this serum will help you focus on problem areas. It can support topical lipolysis (the breakdown and elimination of fats) and, because of the effects of drainage, rid the body of excess water. Whether you want to improve your arms, stomach or bottom and thighs, it works. It also promotes endorphin production in the skin, which means a better mood and feeling better in yourself. Trio-Moleculaire® also makes your skin look younger. 
Results: Just massage it in the morning and evening, always before you apply body lotion (or the recommended Body Lifting Treatment). You will see results in just two weeks here too!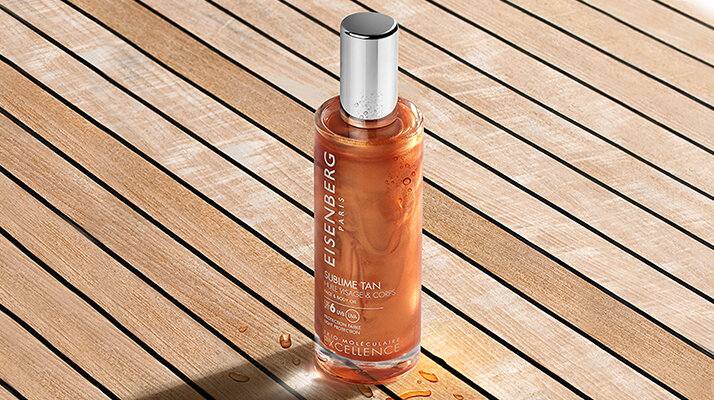 2 Body Lifting Treatment
To make the results of your lighter diet, exercise and the previous cosmetic treatments even more pronounced, there is also the Body Lifting Treatment. The regenerative, smoothing and anti-ageing effects are well-nigh miraculous thanks to the antioxidants (vitamins E and C) and the Trio-Moleculaire®. The oligopeptides from green microalgae also support the skin's elasticity and can even handle problems like stretch marks.
Results: After four weeks of using it on its own you can look forward to firmer skin. And, if you combine its powers with any of the other products, you will be (far) happier even sooner!