Wedding Makeup to Wow in 7 Steps
Makeup trends in 2018 mean brides are plumping for a natural, fresh and glowing look. The top shades are purples, pinks and metallics combined with a nude palette. All this together with a loose updo or gentle waves decorated with flowers or a lace headband.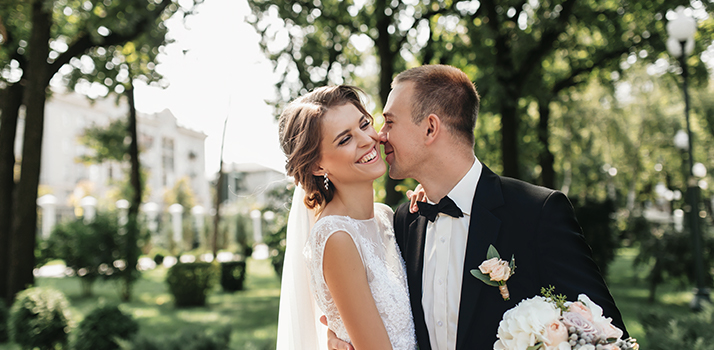 Yes, this year weddings are all about the romance! Outdoor, woodland weddings, with a bouquet of wildflowers and a touch of spontaneity rather than strict traditions, were becoming a trend last year. Since tenderness is their common denominator, they have the wedding makeup to match. Can you do it yourself? Why not give it a try!
1 The beauty of pampered skin
You really have to glow on the big day. You and your skin, which you will be taking care of before the wedding. A scrub is a must (Lancôme does the excellent Exfoliance Clarté), along with a face mask (try FaceMed+ with green clay by Eveline), a hyaluronic serum, micro-massage, and more, because only pampered skin will be truly ready for wedding makeup.
2 Water and more water
Add hydration from the outside (such as Hydraphase by La Roche-Posay) and make sure you have plenty to drink. Your skin will be tauter and any wrinkles less visible. If you're lacking sleep, try the Collistar eye gel for dark circles. It's great for before you apply your wedding makeup.
3 Make sure you get your base right
It's vital that your wedding makeup lasts all day long. A good primer is essential for this. The Mattifier by Esteé Lauder both sets your makeup and gives it a matte effect.
4 Silky makeup
The next step is a foundation. The kind that evens out skin tone and gives it a velvety feel. Try Flawless Satin by Sensai to give it that silky touch and SPF 20. By the way, you need to make sure you try out the right shade then wait for half an hour to see if it really suits you.
5 Radiant skin
When using powder, don't forget about the highlighter and bronzer. A darker bronzer can replace blusher, while a touch of highlighter under the eyes and in the inner corners will brighten up every look. It is a must-have for this year's wedding makeup. Don't have any? I'd put my hand in the fire for Bonnie-Lou Manizer by theBalm.
6 A winning look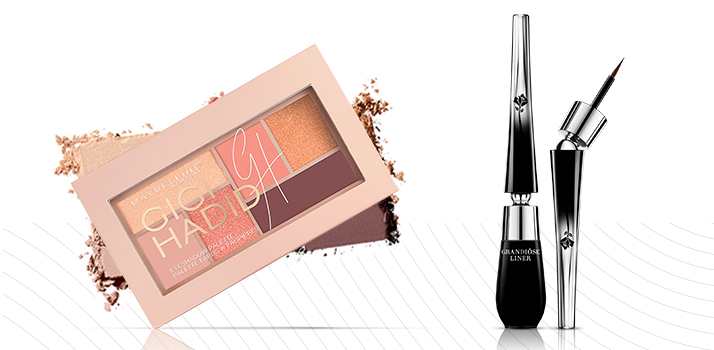 Nude eyeshadows are cool, but pinks, purples and golds are also suitable. The Maybelline palettes inspired by Gigi Hadid have both matte and shimmery shades. They'll give you the wedding look in a flash. Or, if you're dreaming of a look that's really sharp, try out the eyeliners by Lancôme. To finish, you'll need a waterproof mascara, such as the iconic 2000 Calorie by Max Factor. Now you'll be able to cry those happy tears.😊
7 The perfect pout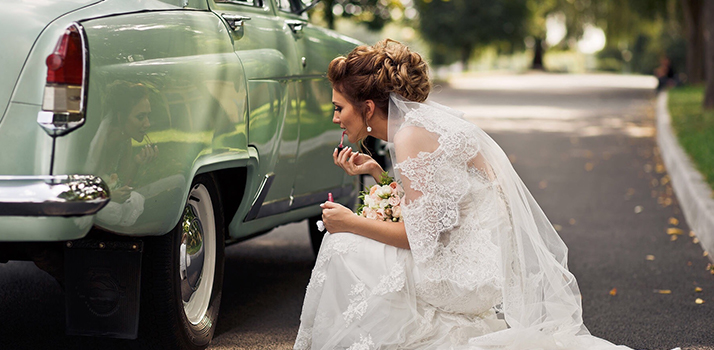 For your lips, you'll need a nourishing lipstick that lasts. Choose from nude shades or try a raspberry colour if you'd like to add more pizzazz to delicate wedding makeup. And, to finish, you'll definitely need a sealer for your lipstick – the one by Yves Saint Laurent leaves a beautiful, matte finish. Then all that's left to say is "I do."