The best sunscreen: Choose the right one for you!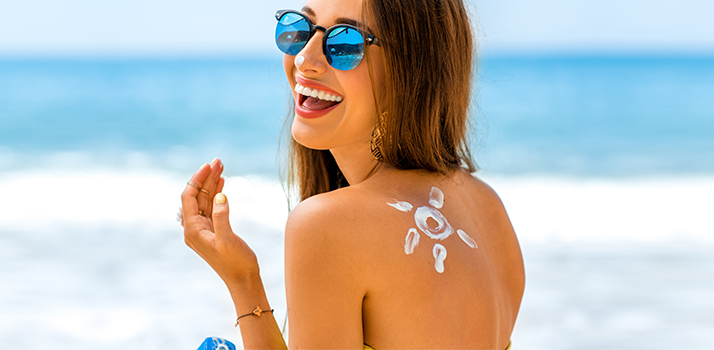 Summer, sunshine, sunbathing ... Enjoy sunny days without burnt skin and use a high-quality sunscreen whenever you're out in the sun! Not only won't you burn, you'll also avoid getting pigment spots, wrinkles and, last but not least, dangerous skin cancer. But which sunscreen is the right one?
How to choose a sunscreen A few tips to get you started: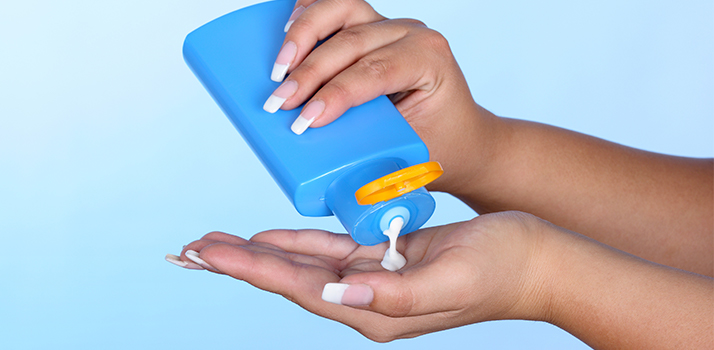 SPF – sun protection factor
Choosing the right SPF depends on your phototype. Generally, the lighter your skin, hair and eyes, and the more easily you burn, the higher the protection factor you need. The protection factor ranges from 2 to 50+. For pale skin types, we recommend a minimum protection of SPF 30.
UV protection
The right sunscreen should also protect you from UVA and UVB radiation. The SPF protection factor mainly protects against UVB. That is why you should always make sure the product also contains high-quality protection against UVA.
Water resistance
Are you planning to go for a swim? Then choose a waterproof sunscreen. The product has a resistance of 40 or 80 minutes. After this time, apply the sunscreen again.
Top Sunscreens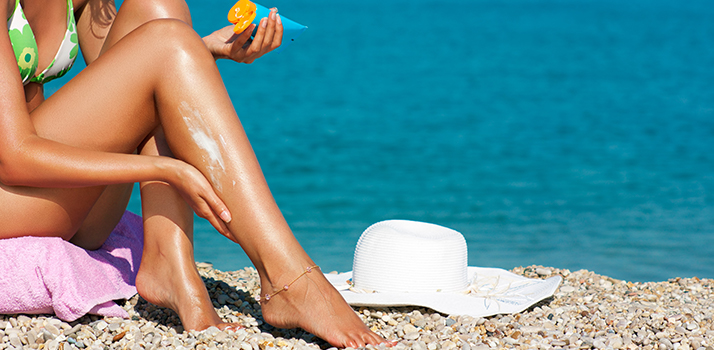 We have chosen the best tanning products for you. Do you have sensitive skin or a sun allergy or do you just want to tan as quickly as possible? Our top includes the best sunscreen for sensitive skin, waterproof sunscreens and tanning aids.
Garnier Ambre Solaire Golden Protect Sun Oil SPF 30
Garnier Sun Oil is a great choice for sunbathing by water. It is waterproof and does not leave your skin feeling greasy. It features an exclusive filter system that not only protects your skin from sun damage but also prevents premature skin ageing. Shea butter extract also ensures that your skin won't dry out in the sun and stays beautifully smooth.
Bioderma Photoderm Mineral Sun Spray SPF 50+
Are you allergic to chemical filters and perfumes? Try Bioderma Photoderm Mineral hypoallergenic sun spray. It is easy to apply, is absorbed quickly, and does not block your pores. A great sunscreen for sensitive skin that burns easily.
Nivea Sun Protect & Bronze Dry Sun Oil SPF 20
Do you dream of the perfect tan? Nivea dry sun oil contains plant extracts that promote melanin production. With regular use, it helps you get the perfect tan. The product is non-oily, leaving your skin soft and hydrated.
Eucerin Sun Allergy Protection Sun Creme-Gel SPF 25
Do you have a sun allergy? Try Eucerin Sun with SPF 25 and its unique biological protection system that reliably protects skin with sun allergies. Eucerin Sun is perfect for anyone with sensitive skin that is prone to burning fast.
Avon Sun Moisturising Sun Spray SPF 15
Avon Sun sunscreen has a pleasant floral scent. It contains a mixture of poppy, almond, wheatgerm and flaxseed extracts, which soothe the skin and keep it hydrated. It is also suitable for sensitive skin.
Astrid Sun Moisturising Sunscreen SPF 15
Astrid Sun sunscreen is like a multivitamin bomb for your skin. The complex of vitamins A, E and F protects the skin from premature ageing. The cream has a balanced ratio of protective filters against both UVA and UVB. It is waterproof and easily absorbed.
Dermacol Sun Water Resistant Sun Milk SPF 20
Dermacol Sun water resistant sunscreen strengthens and extends your beautiful bronze tan thanks to the addition of beta carotene. The grape seed oil promotes the formation of collagen and adds elasticity and smoothness to your skin.
Avéne Sun Mineral chemical filter-free protection fluid SPF 50+
Is your skin allergic, hypersensitive, atopic or intolerant towards chemical filters? Avene offers a solution in the form of a protective fluid without chemical filters. It contains soothing thermal water that protects against irritation. Its matte texture means your skin won't look shiny.
---
 Summer is in full swing and we should not forget about the importance of summer skin care! Check our latest video which could help you to pick the right summer care just for you!