Avène

Sun Minéral
Protective Lotion Free of Chemical Filters and Fragrance SPF 50+


Avène

Sun Minéral
Protective Lotion Free of Chemical Filters and Fragrance SPF 50+
£
21.50
28% more advantageous price
---
A gift for you
An amazing gift for the summer! Spend over £55 and choose a stylish bag or a quick-drying towel in the basket.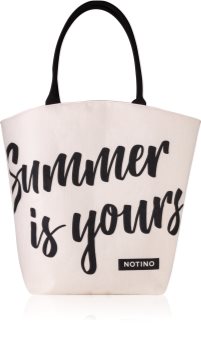 Very high 100% mineral sun protection.
The Avène Sun Minéral lotion provides protection against the sun's rays for intolerant and sensitive skin. It contains mineral filters that prevent the sun's rays from penetrating the skin and causing unwanted irritation. Protect yourself against the sun and enjoy summer to the full.
Characteristics:
provides wide-spectrum protection against UV light
suitable as protection after aesthetic surgery
hydrates and protects sensitive skin
protects the skin against free radicals
suitable for allergic or atopic skin
resists water and humidity reliably
Results of testing:
→ a consumer test in collaboration with 32 volunteers applied twice a day
94% confirmed a feeling of protected skin
63% considered their skin to be hydrated
Ingredients:
100% mineral filters – protect the skin against sunlight
pre-tocopheryl – protects the skin against external factors and free radicals
Avène thermal water – soothes and softens sensitive skin, prevents any irritation
no chemical filters
fragrance-free
waterproof
How to apply:
Apply a good amount of Avène Sun Minéral 20 minutes before exposure to the sun. To ensure the optimum level of protection, apply an amount covering one finger to the face and neck. Repeat application frequently, especially if perspiring or after swimming and towel drying.
Important warnings
Do not stay too long in the sun, even while using a sunscreen product. Keep babies and young children out of direct sunlight. Over-exposure to the sun is a serious health threat. Apply the sunscreen product before exposure. Re-apply frequently to maintain protection, especially after perspiring, swimming or towelling. Avoid contact with eyes. Rinse eyes immediately if product comes into contact with them.
Characteristics
| | |
| --- | --- |
| Consistency | lotion |
| Skin type | sensitive |
| SPF | very high protection (SPF 50+) |
The Avène brand embodies the strength of thermal water that springs from the depths of the Earth, from where it derives its unique force. The small village in the mountains of southern France is renowned for its thermal water. Every year, the spa proves to the general public and experts alike that Avène thermal water can help treat atopic dermatitis, psoriasis, and burns.
Many children and adults with skin conditions come here for spa treatments under the supervision of dermatologists. The combination of spa treatments and skin cosmetics from Avène significantly alleviates all symptoms. The effects of the local thermal water have been known since 1736. More than 300 clinical studies have confirmed the effectiveness of Avène thermal water and products made from it.
In 1975, the spa came into the hands of Pierre Fabre, a pharmacist who began to revive the former fame and glory of the Saint Odile spring. In 1990, the Eau Thermale Avène brand was launched. The capacity of the spa, which focuses exclusively on skin diseases, was expanded in 2005.
Thanks to its thoroughness, strictness, high standards in the use of thermal water, and years of research into new active ingredients, Avène has become one of the leading skin cosmetic brands. The high incidence of skin diseases in industrialised countries confirms that targeted, gentle yet effective, and specific care is necessary. Inflammation is common in various types of skin conditions that seem dissimilar at first glance, such as psoriasis and acne or wound healing and atopic dermatitis.
Avène skin cosmetics are sure to include something for your condition. Avène provides the most varied range of products for all levels of sensitivity – whether your skin is sensitive, hypersensitive, intolerant, or allergic.
Avène is the only brand in the world offering sterile products (for example, the Tolerance Extreme line). A special applicator prevents air and bacteria from reaching the product. The main benefits are the absence of preservatives, emulsifiers, and perfumes and a minimal number of carefully selected ingredients. All of these qualities make Avène the number 1 brand in France and number 2 in Europe and allow patients with skin disorders to use fine products that can be combined with topical medications.