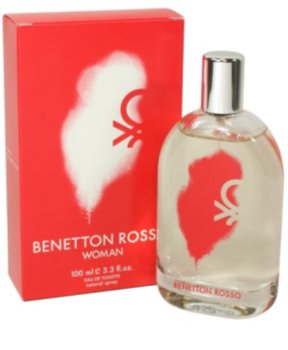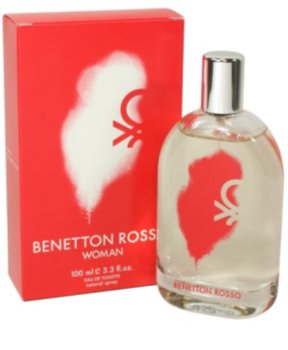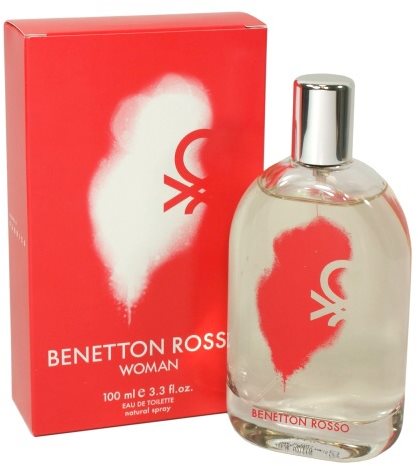 Code:

BEN0024
|
This item is currently unavailable
Get notified when the product is available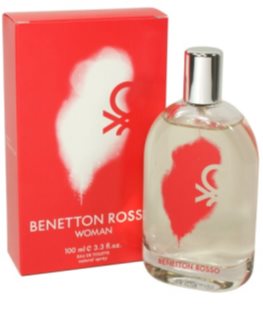 Get notified when the product is available
Fragrance description

Benetton Rosso
Benetton Rosso toilette water for women is a fresh and gentle fragrance which together with four other toilette waters forms Colori 2010 collection in which each of them underlines its beauty by a different color. Each color expresses a communication means while combining various cultures and their traditions. It is an exceptional opportunity to unify various cultures and generations, and a creative process to express the depth of our thoughts. Colors are cheerful and playful and form inseparable parts of our lives. They are closely connected to our feelings and moods so it is more than important to respect their importance and essence.
Its top tones contain essences of refreshing mandarins and granadilla. Its heart is full of essences of jasmine, playful lily, and peony. Its base is formed by chords of patchouli, styrax, and sweet vanilla. Its red color shows that it is a fragrance full of passion and love so it is designed for the women who would like to discover their chosen one. The women who would like to find love for life. These women are not afraid of any pitfalls in their lives, are well aware of their potential, and are sensual, intelligent, and very far-sighted.
Order Benetton Ross eau de toilette for women in our e-shop and discover new feelings you haven't known yet. Come mix some colors and make your life meaningful. Enjoy this fragrance in every season at any occasion. Make use of its inner strength and let it seduce you. Launched in 2010, it has made it possible for a number of hearts to find each other. Let it enter your heart at least for a while.
Ingredients
Patchouli, Styrax, Vanilla

Lemon, Passionfruit, Tangerine

Fragrance category

floral, fruity
About the brand

Benetton
Benetton perfumes | If you are the least bit interested in Italian fashion, you'll already know Benetton. However, the range of the family business, the Benetton Group, which was founded in 1965 by the siblings Luciano, Giuliana, Gilberto and Carlo, is far bigger. Nowadays, you can also find home accessories, frames for glasses, other accessories, and high-quality cosmetics for men and women.
Body lotions, eaux de toilette, deodorant sprays, and other Benetton products are based on simplicity and low prices. They contain natural ingredients and are not tested on animals. The base of most of the perfumes is the scent of cotton plants. This symbolises the softness of cotton – the material the Benetton Group has used since it began to make clothing.
The historical firsts of Colors of Benetton, Tribu, and the original United Colors of Benetton all deserve a mention – each of the three versions (Woman, Man, Unisex) can boast both its own unmistakable fragrance and an original designer bottle.
It is interesting that the Benetton Group supports a number of charitable organisations and actively combats racism and hatred towards foreign cultures. Some years ago, it launched the Unhate campaign, which sparked huge debates – it was based on a photomontage of politicians from countries at odds with one another kissing (such as Barack Obama and Hu Jintao). In other ads they used highly controversial images by Olivier Toscani – a newborn baby with the umbilical cord, a cemetery full of crosses, in the middle of which is a single grave marked with a Star of David, and others.
Benetton is sure to appeal to anyone who seeks cheaper but beautifully fragrant perfumes, who wants to contribute indirectly to good causes, and who often makes their choice on aesthetic grounds.

This product has not yet been rated, be the first!