Clinique
Turnaround
Instant Facial Masque For All Types Of Skin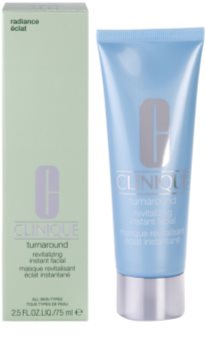 Code:

CLK0269
|
3 available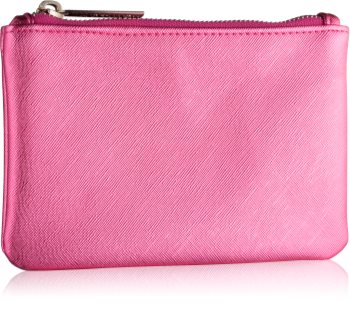 Purchase any Clinique products for a minimum of £40.5 and get a stylish pink cosmetic bag as a gift.
Product description

Clinique Turnaround
Description:
This new product by the Clinique laboratories is another addition to the Turnaround line, and it promises a brighter complexion quickly in five minutes. This five-minute, very pleasant facial masque combines physical and chemical exfoliation of complexion and offers visible results comparable to the level of professional microdermabrasion. It does not irritate the complexion and improves the overall quality of complexion and exhausted or scaly look of complexion.
Clinique Turnaround minimizes fine lines and improves the overall tone of complexion. It is an ideal solution and first aid for a tired, strained complexion in need of an instant boost.
This facial masque stimulates the natural process of restoration of your complexion in order to improve the overall quality of complexion. The surface imperfections of the complexion disappear, and the complexion feels fresh and relaxed and is incredibly pleasant to touch.
After the application the masque turns into a very fine, matte film.
Effects:
improves the general quality of complexion
minimizes the signs of exhaustion of complexion
minimizes fine lines
improves the overall tone of the complexion
makes your complexion fresh and relaxed
Composition:
extract from chestnut – improves the natural enzymatic activity of the complexion and accelerates the process of exfoliation
salicylic acid – supports healthy restoration of cells
acetyl glucosamine – amino sugar continuously regulates the restoration of cells to balance the removal of dead skin cells
fermented extract from clary sage – helps restore the upper layer of skin
caffein – soothes the complexion during treatment and prevents irritation and reddenning
Application:
Apply by massaging into your cleaned complexion once a week. Allow to penetrate for five minutes and then wash off with warm water. While washing off, massage small granules into your complexion to finish the process of exfoliation.
Characteristics
According to skin problem

brightening and vitality, hydration, sensitive and allergic skin

Complexion type

all skin types including sensitive
About the brand

Clinique
Clinique fragrance | Clinique beauty - Clinique was founded in 1968 by a woman who gave her name to another famous brand, Estée Lauder. Story goes that Lauder was inspired by an interview with dermatologist Norman Orentreich published in Vogue, which gave her the idea of creating a line of hypoallergenic skin care suitable for anyone.
From anti-wrinkle creams to medicated soaps, Clinique products are all fragrance-free, don't contain any known allergens and, before being launched, are subjected to vigorous testing.
Clinique Laboratories also designed a special 3-step skin care system that covers all that is necessary to give your skin what it needs: cleansing, exfoliation and hydration. Exfoliation is especially important if you want to get rid of old skin cells and make your face look fresh and young.
Clinique also carries makeup products like mascaras, concealers, eyeliners, powders, etc., and, last but not least, fragrances. The first Clinique perfume ever created was the Aromatics Elixir, at the time a bit misleadingly advertised as a hypoallergenic concoction, in keeping with the brand's philosophy. To make the packaging fit the idea, Aromatics Elixir's bottle was designed to resemble an apothecary jar.