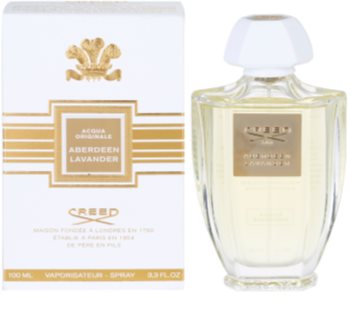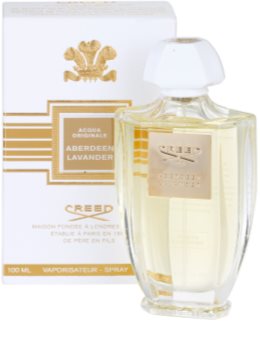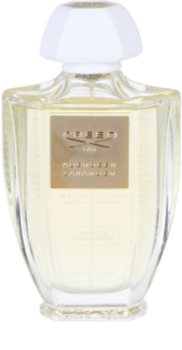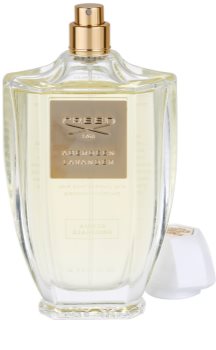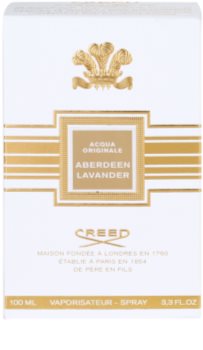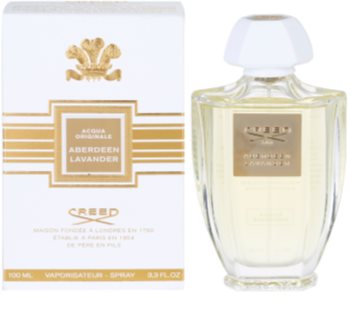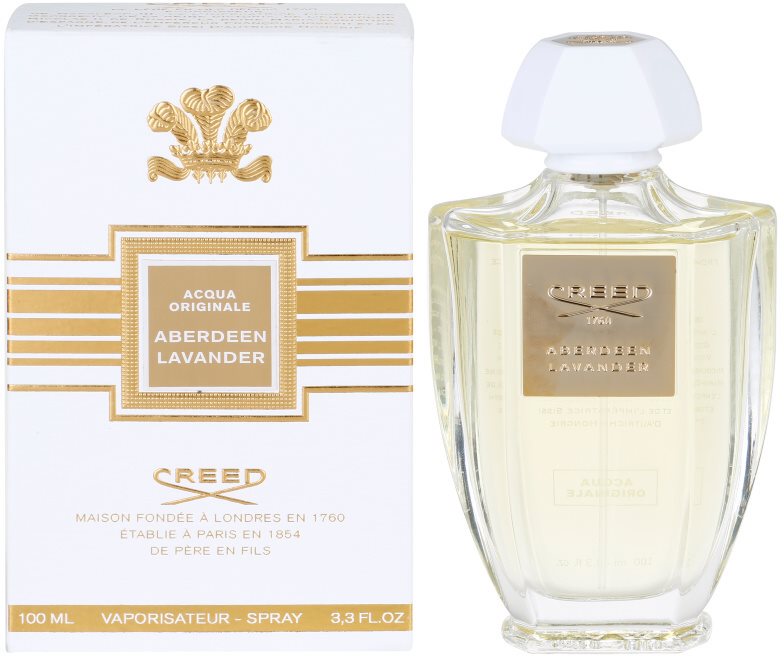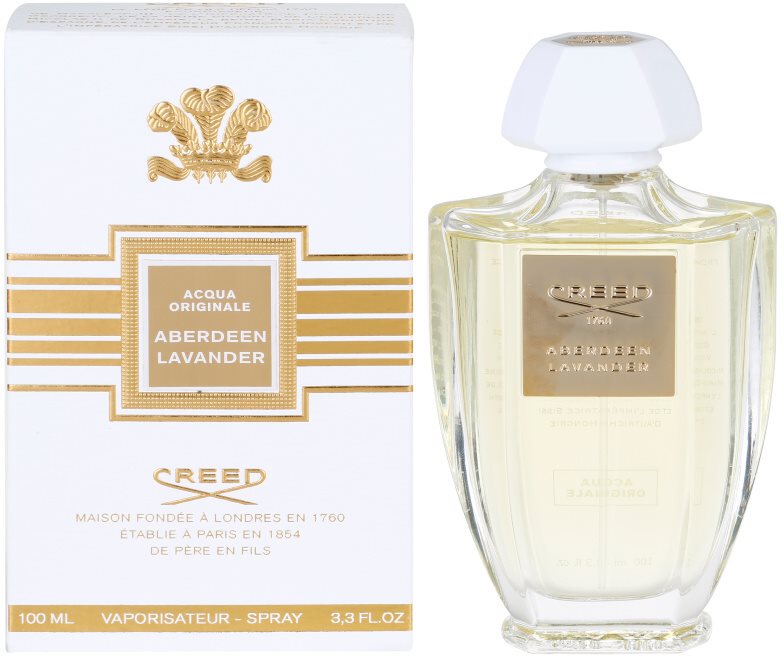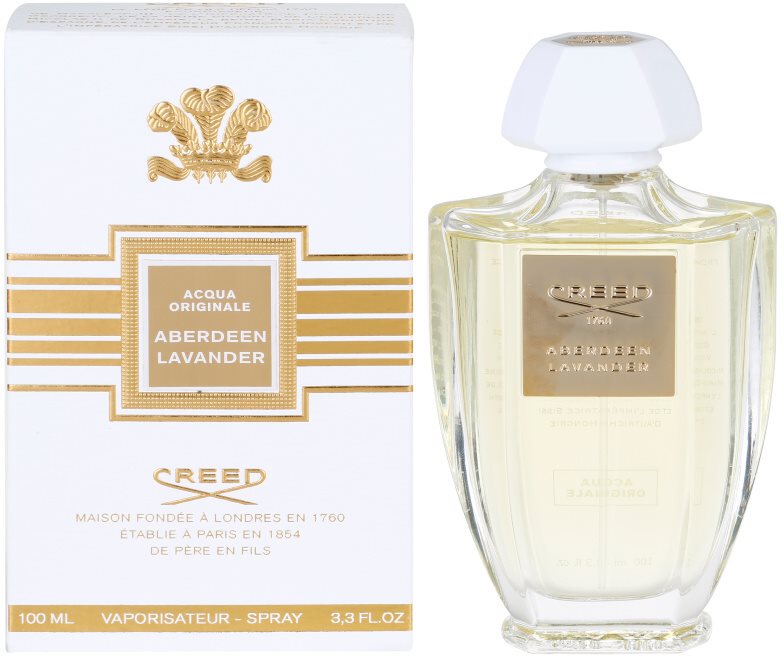 Code:

CRE0206
|
This item is currently unavailable
This product has been packaged by the manufacturer without cellophane.
Get notified when the product is available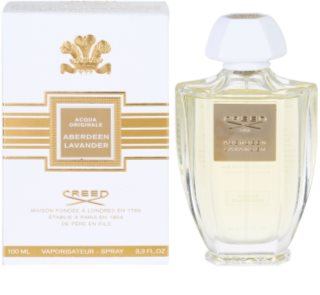 Creed
Acqua Originale Aberdeen Lavander
100 ml
Get notified when the product is available
Fragrance description

Creed Acqua Originale Aberdeen Lavander
Aberdeen Lavender is a green aromatic fragrance for men and women from the Acqua Originale Collection created by the luxury, dynastic and privately owned niche perfume brand Creed. As well as an exceptional tradition passed down from father to son since 1760 and a celebrated history (more than 250 years of creating exceptional fragrances for royal families and other exacting customers with refined tastes), the Creed brand can also boast the use of classic techniques when processing the rare materials selected for the production of its perfumes.
The Creed Acqua Originale Collection constitutes the living fragrant journal of Olivier Creed, a renowned perfumer from the Creed dynasty, who has encapsulated his innumerable journeys in search of inspiration in this collection. In the case of the Aberdeen Lavender Eau de Parfum, Olivier has taken inspiration from his extremely valued customer and supporter, Her Majesty Queen Victoria, and her absolute and unconditional love for the wonderful and legendary Scottish Highlands.
The Creed Acqua Originale Aberdeen Lavender Eau de Parfum opens with a head consisting of notes of rosemary, bergamot, lemon and wormwood. The stunning floral heart contains lavender, lilies, tuberose and roses, while the base consists of tones of vetiver, patchouli and leather. Aberdeen Lavender captivatingly combines aromatic, freshly spicy and floral aspects in a fragrance which is not lacking in mystery, richness or sumptuousness.
It will be especially appreciated by men and women who like aromatic fragrances with a distinctive floral component with dominant lavender and a pinch of warm spices. It will appeal to those who love unique natural essences and, of course, to everybody who appreciates quality and luxury to a truly extraordinary extent. Aberdeen Lavender is suitable for day and evening wear throughout the year. Its wearers will be transported immediately to the wonderful countryside of the Scottish Highlands, so that even a boring day can be special and with a unique atmosphere.
The perfumes from the Creed brand are attractive not only thanks to their enchanting fragrances, but also their exceptional and elegantly beautiful packaging, which constitutes a modern take on a historical legacy. The enchanting light Aberdeen Lavender flacon, evoking the wings of a migrating bird, is made from handblown glass in cooperation with a producer who has a tradition stretching back almost four hundred years (Pochet de Courval). Its delicate design and golden decoration are totally inspiring. The packaging includes a beautiful light box which also has gold accents.
Creed Acqua Originale Aberdeen Lavender - a fragrance created as a tribute to Queen Victoria.
Ingredients
Fragrance category

oriental
About the brand

Creed
Creed fragrances | Creed is the king of perfume and the perfume of kings. For more than 250 years, the brand has been creating extraordinary fragrances for royal families and other customers of exquisite taste. The company was founded in 1760 by James Henry Creed and has been helmed by the family ever since.
Creed's history is truly unique. Over the years, the perfume house has designed fragrances for many people of note including Queen Victoria, the emperor Franz Josef, Winston Churchill or JFK. These days, Creed is mostly known for its classic masculine fragrances that are favourited by celebrities like Robert De Niro or Sylvester Stallone.
But Creed still remains the perfume brand of royals and presidents (it's a well known fact that both Michelle Obama and the Duchess of Cambridge wear Creed perfumes). The company now resides in France and operates in other countries including the US. In keeping with the long tradition, Creed still uses many of the old distilling methods and chooses the ingredients carefully to only include the very best that is available.
Creed's fragrances are divided into categories for women and for men, but there are unisex perfumes as well. Among Creed's most popular fragrances are Green Irish Tweed, a classic fougère created in 1985 by Olivier Creed, and Creed Aventus, inspired by the life of Napoleon Bonaparte.
Whichever Creed perfume you choose, you'll get timeless beauty and a modern approach to traditional methods and values.
Rating

Creed Acqua Originale Aberdeen Lavander
This product has not yet been rated, be the first!