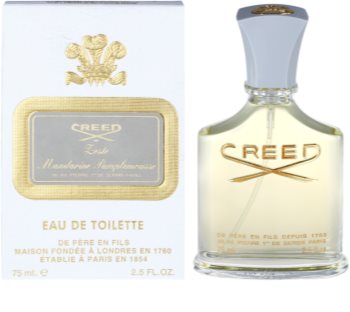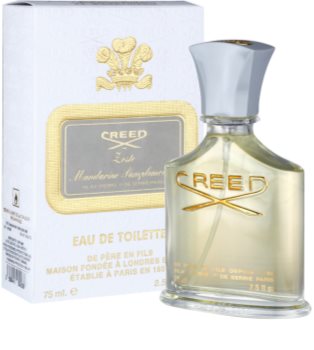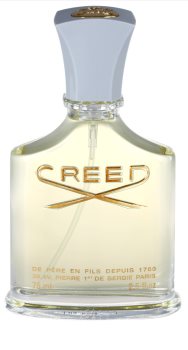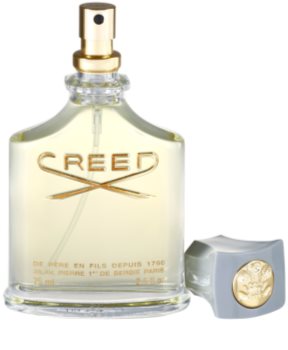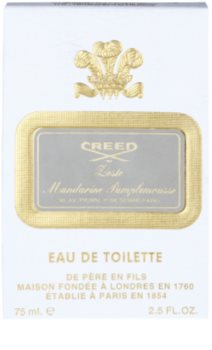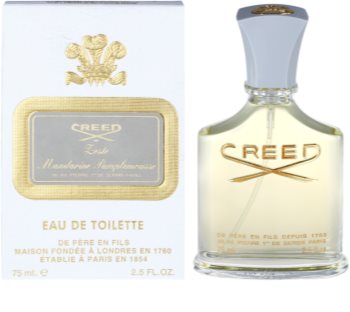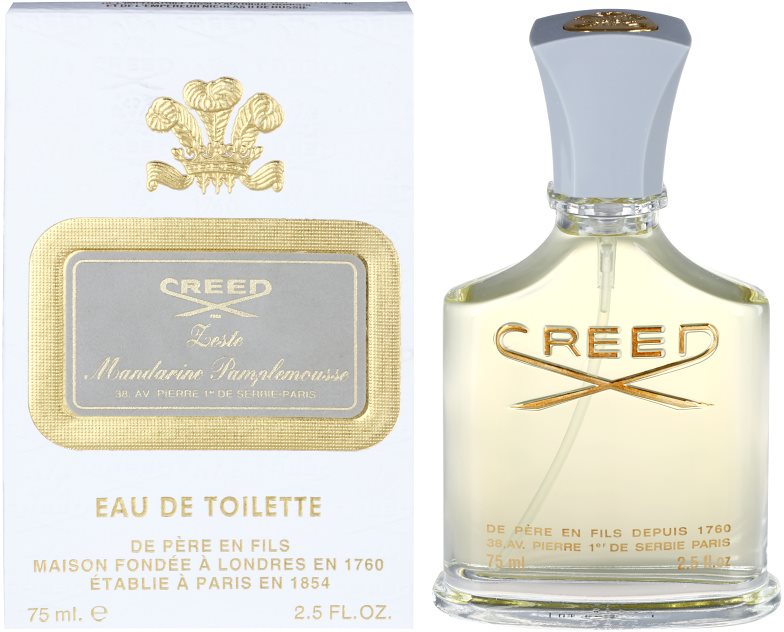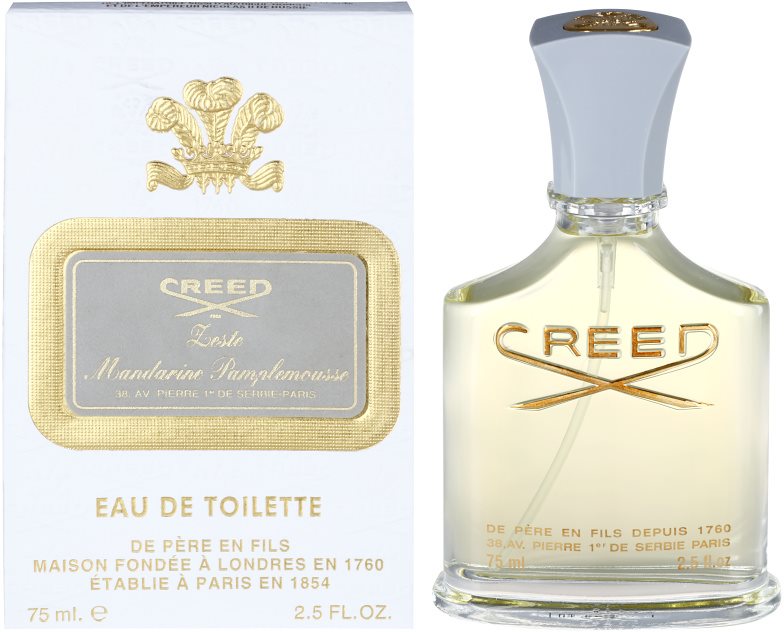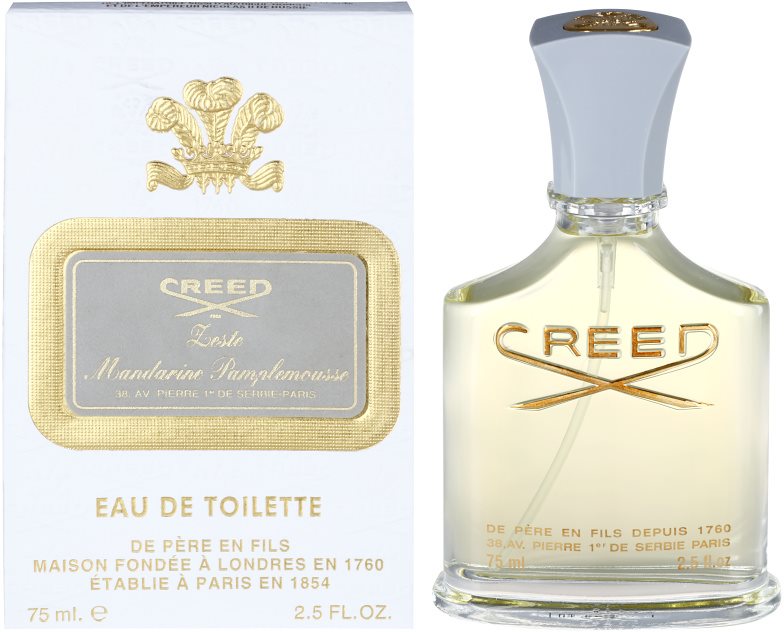 Code:

CRE3632
|
This item is currently unavailable
This product has been packaged by the manufacturer without cellophane.
Get notified when the product is available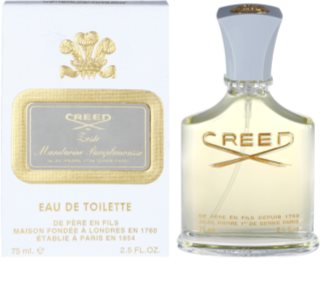 Creed
Zeste Mandarine Pamplemousse
75 ml
Get notified when the product is available
Fragrance description

Creed Zeste Mandarine Pamplemousse
Zeste Mandarine Pamplemousse is a rich citrus fragrance for men and women from the workshop of a unique, dynastic and privately owned Parisian niche perfume brand. As well as an exceptional tradition passed down from father to son since 1760 and a celebrated history (more than 250 years of creating exceptional fragrances for royal families and other exacting customers with refined tastes), the Creed brand can also boast the use of classic techniques when processing the rare materials selected for the production of its unrivalled perfumes.
Creed Zeste Mandarine Pamplemousse was the first fragrance prepared by Olivier Creed, a leading perfumer from the sixth generation of the Creed dynasty, after he assumed the role of master perfumer at the age of 32. This fragrance has combined the briskness of citrus with the delicateness of white honeysuckle since 1975. The thoughtfully and carefully created Zeste Mandarine Pamplemousse Eau de Toilette harmonically balances all its ingredients and awakens the very best essences to life.
The aromatic composition of Zeste Mandarine Pamplemousse opens in the citrus head with notes of bergamot, grapefruit and mandarin. The heart contains white flowers and the base consists of tones of ambergris. The overall aroma harmonically combines the dominant citrus aspects with white flower, fresh spice, animal and ambergris attributes and is refreshing, invigorating and full of light and life.
The Creed Zeste Mandarine Pamplemousse Eau de Toilette will be especially appreciated by men and women who like rich citrus fragrances with notes of white flowers. It will appeal to those who love excellent, masterfully composed perfumes and, of course, to everybody who appreciates quality and luxury. Zeste Mandarine Pamplemousse is suitable for day wear all year round, but it stands out best in summer. It envelops its wearer in a fresh, invigorating aroma and reliably uplifts his or her mood.
The perfumes from the Creed brand are attractive not only thanks to their enchanting fragrances, but also their exceptional and beautiful packaging. The elegantly shaped Zeste Mandarine Pamplemousse flacon is adorned with a wonderful stopper and comes in a sophisticatedly beautiful box with golden decorative accents.
Creed Zeste Mandarine Pamplemousse - a rich, refreshing and invigorating Eau de Toilette which is not only for sunny days.
About the brand

Creed
Creed fragrances | Creed is the king of perfume and the perfume of kings. For more than 250 years, the brand has been creating extraordinary fragrances for royal families and other customers of exquisite taste. The company was founded in 1760 by James Henry Creed and has been helmed by the family ever since.
Creed's history is truly unique. Over the years, the perfume house has designed fragrances for many people of note including Queen Victoria, the emperor Franz Josef, Winston Churchill or JFK. These days, Creed is mostly known for its classic masculine fragrances that are favourited by celebrities like Robert De Niro or Sylvester Stallone.
But Creed still remains the perfume brand of royals and presidents (it's a well known fact that both Michelle Obama and the Duchess of Cambridge wear Creed perfumes). The company now resides in France and operates in other countries including the US. In keeping with the long tradition, Creed still uses many of the old distilling methods and chooses the ingredients carefully to only include the very best that is available.
Creed's fragrances are divided into categories for women and for men, but there are unisex perfumes as well. Among Creed's most popular fragrances are Green Irish Tweed, a classic fougère created in 1985 by Olivier Creed, and Creed Aventus, inspired by the life of Napoleon Bonaparte.
Whichever Creed perfume you choose, you'll get timeless beauty and a modern approach to traditional methods and values.
Rating

Creed Zeste Mandarine Pamplemousse
This product has not yet been rated, be the first!