Garnier
Fructis Style Shine
Hair Styling Wax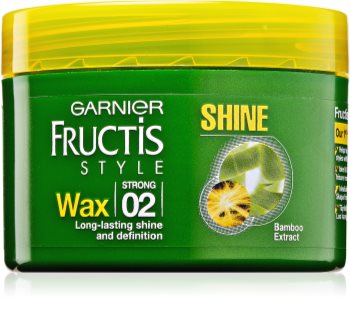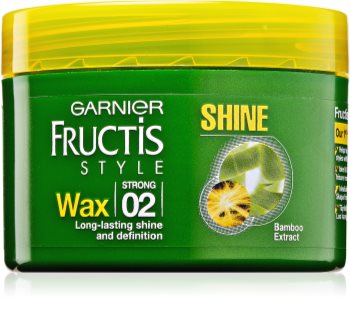 UPS Air Mail
tomorrow
Thursday 26/11/2020
Product description

About the brand
Product description

Garnier Fructis Style Shine

Characteristics
Description:
Garnier Fructis Style Shine special hair wax keeps your hairstyle in place for a long time and gives your hair a brilliant shine. Wax is suitable for creating cool, creative hairstyles, even for sleek styling. Use Garnier Fructis Style Shine to separate and shape your hair easily. Your hair will remain firm and radiant when it is applied.
Effects:
keeps your hair in place for a long time
makes styling more straightforward
enhances hair shine
Hair types:
For all hair types.
How to apply:
Apply a small amount of the wax to dry hair and shape.
Garnier products have been having an impact on the lives of men and women around the world for more than a century. Founded in France, it gradually became one of the best-known cosmetic brands.
The story began in 1904, when Alfred Amour Garnier developed the first plant toner for hair beauty, which soon became a bestseller. In 1960, the first Garnier hair colour was created for home use, leading women to start viewing their hair as a fashion accessory. Other products that gained instant popularity include Garnier micellar water and Garnier Pure Active cleansing gel.
The Garnier brand has always listened to its customers and reflected their needs in its skin care and hair care ranges. It creates products that are truly effective and readily available and make everyday rituals in beauty care simpler. It is because of this that Garnier has become so successful and can now be found in over 120 countries all over the world.

Review

Garnier Fructis Style Shine

3