Matrix Biolage Exquisite Strengthening Treatment Tamanu Oil Blend
Trustpilot > Write a Review Brand: Matrix
1 product type £7.10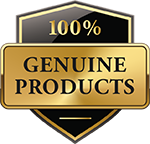 100% genuine products
All perfumes, aftershaves, and beauty products sold by notino.co.uk are 100% genuine, guaranteed. Know what you're buying.
Matrix Biolage Exquisite product options
Other products Matrix Biolage Exquisite
Description of the product Matrix Biolage Exquisite
Characteristics
consistency
oil
hair
Fine Hair
Description:
Matrix Biolage Exquisite Oil is a strengthening oil suitable mainly for fine hair. It provides a brightening shine and deeply nourishes hair. Thanks to using the oil your hair will be again healed, smooth, and full of volume. Matrix Biolage Exquisite Oil makes brushing easier and prevents further fraying of hair tips.
Effects:
deep nourishment of hair
prevents further fraying of tips
smoothes and provides shine
Composition:
extracts from the Polynesian Tamanu tree – to strengthen and deeply nourish your hair
Type of hair:
Suitable for fine hair.

Application:
Apply only a few drops:
- after washing your hair to make brushing easier,
- before blow-drying or ironing to make your hair smooth and shiny,
- on extra dry tips as a night treatment,
- before washing your hair to make it smoother,
- or mix it with a shampoo or a conditioner to make your hair smoother, pliant, and shiny.
Matrix Biolage Exquisite reviews & ratings