Miller Harris La Pluie Eau de Parfum for Women
Trustpilot > Write a Review Brand: Miller Harris
2 product sizes from £40.00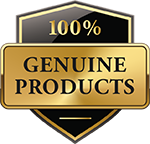 100% genuine products
All perfumes, aftershaves, and beauty products sold by notino.co.uk are 100% genuine, guaranteed. Know what you're buying.
Miller Harris La Pluie product options
Description of the perfume Miller Harris La Pluie
Composition
Top notes
Lavender, Wheat, Tangerine, Bergamot
Middle notes
Jasmine, White Flowers, Ylang - Ylang, Marigold, Black Currant
Base notes
Vetiver, Vanilla
Description for Miller Harris La Pluie is being prepared.
Miller Harris La Pluie reviews & ratings