Nivea Natural Oil Shower Oil For Dry Skin
Brand: Nivea
1 product type £2.90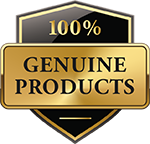 Only 100% genuine products.
All perfumes, colognes, and beauty products sold by notino.com are 100% genuine, guaranteed. Know what you're buying.
Nivea Natural Oil product options
Description of the product Nivea Natural Oil
Characteristics
consistency
oil
Skin
dry
Description for Nivea Natural Oil is being prepared.
Nivea Natural Oil reviews & ratings
29 March 2016
Juliette


This is the best shower wash I have ever bought, my skin feels like silk even at the end of the day...highly recommend

11 December 2015
Miranda


I purchased this in Portugal recently and love it! My skin is crocodile dry after I shower and quite tough despite exfoliating, but this product is great.