Shu Uemura Art of Hair
Yūbi Blonde
Your blonde hair done to absolute perfection
Shu Uemura Art of Hair comes with a highly effective professional formula enriched with sustainably harvested Japanese white peony and a unique cool pigment developed in Japan. Yūbi (Japanese for "nobility") Blonde will stop the passage of time and leave your blonde hair in a state of absolute perfection: It preserves your blonde colour, gives your hair a natural shine and revitalises the hair shaft from root to tip.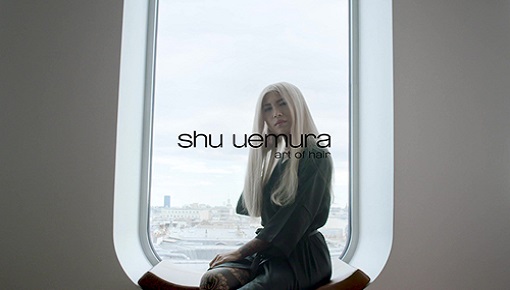 For ice-cold platinum blonde
Stop time and keep your hair always the right icy shade of platinum blonde. The shampoo will help you suppress unwanted warm reflections while the mask reveals the coolest blonde shade. Your blonde hair will be beautifully nourished, naturally glossy and so, so soft!

Everyday routine for all types of blonde
Give your blonde hair what it really needs. The brightening shampoo gently cleans your hair, removes all impurities and leaves your hair naturally glossy. The conditioner then restores the hair shaft from root to tip and gives your hair luxurious softness.

---
About Japanese peony
The white 'shakuyaku' peony grows in the Niigata mountains in Japan. Shu Uemura Art of Hair celebrates making Japanese farmers part of the sustainable harvesting of white peonies: They always harvest only half of the crops to allow the other half to continually blossom. The flowers are hand-harvested, only from May to June.


About the Japanese cool pigment
Shu Uemura Art of Hair was born out of Shu Uemura's justifiable desire to find the brightest colours, which is why the brand started using a pigment technology known from makeup products. This pigment is made exclusively for Shu Uemura by a leading Japanese manufacturer of inks and colourants. The product, manufactured through first-rate technologies, has a smooth and homogenous shape and achieves a cooler shade than regular pigment.