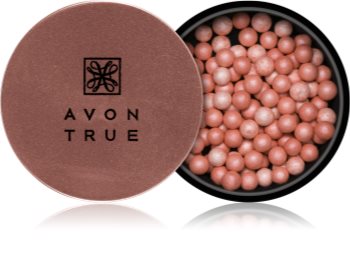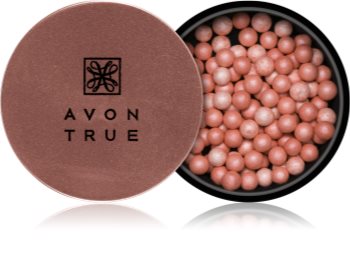 Give your skin a natural sun-kissed look throughout the year. Avon True Colour bronzing pearls contain light-reflecting pigments to make your skin incredibly radiant. Now you can look as if you've just come back from a beach holiday – even in winter.
Characteristics:
gives the skin a natural sun-kissed look
illuminates skin
with a slight shimmery finish
in shades of bronze
no unsightly streaks
Ingredients:
reflexive pigments – subtly reflect light
How to apply:
Use a makeup brush to swipe across the Avon True Colour pearls, then gently dust off the excess and apply the product to your face.
Avon products are legendary in the world of beauty. This brand has been focussing on beauty as well as women themselves for more than 125 years and offering Avon skin care, makeup and fragrance.
In 1886, the travelling book salesman David McConnell started adding a little beauty freebie to every book he sold. Soon, his fragrances were more popular than the books, which prompted him to open his own little beauty company. But he never stopped believing in the power of personal touch – and so the idea of the first Avon Lady came to be, offering women a way towards financial independence. The Avon catalogue also became a trademark staple of the company's personal approach.
Today, Avon beauty is available online, but it never stopped selling its products through personal contact. Choose your preferred way of purchase and try this well-trusted brand. Their flagship lines are the Anew products, Advance Techniques hair care, Luxe premium line, Planet Spa body care and the Avon Baby line.