BrushArt Eye Eyebrow and Eyeliner Brush
Trustpilot > Write a Review Brand: BrushArt
1 product type £3.90
GIFT FOR YOU
Buy any BrushArt brush now and get a FREE makeup sponge!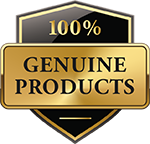 100% genuine products
All perfumes, aftershaves, and beauty products sold by notino.co.uk are 100% genuine, guaranteed. Know what you're buying.
BrushArt Eye product options
Other products BrushArt Eye
Description of the product BrushArt Eye
BrushArt Eyebrow&Eyeliner with strong synthetic fibres for application of eyeliner or eyebrow colour.
BrushArt Eye reviews & ratings