BrushArt Face Brush For Powder And Blush
Trustpilot > Write a Review Brand: BrushArt
1 product type £4.90
GIFT FOR YOU
Buy any BrushArt brush now and get a FREE makeup sponge!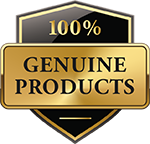 100% genuine products
All perfumes, aftershaves, and beauty products sold by notino.co.uk are 100% genuine, guaranteed. Know what you're buying.
BrushArt Face product options
Other products BrushArt Face
Description of the product BrushArt Face
BrushArt Kabuki Brush with strong synthetic fibre and aluminium  base is suitable for application of powder, blush or bronzer. Use to set your foundation with powder or give your face definition with bronzer and blush.
BrushArt Face reviews & ratings