A gift for you
You'll get a luxury Culti car air freshener for free with your purchase from the same brand over £50. Choose between two options in the basket.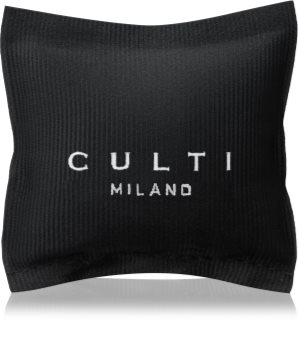 Culti Sticks replacement reeds are suitable for use in an aroma diffuser. The reeds soak up the fragrant mixture from the dish containing the room perfume. This is gradually released via the reeds and evaporates into the air. This keeps your room perfectly fragranced for weeks.
How to use:
Place the reeds into the bottle with the essence so that they soak up the perfume and gradually release the fragrance into the air. The intensity of the fragrance from the aroma diffuser is regulated by the number of reeds.