Dior J'adore Eau de Parfum for Women
Trustpilot > Write a Review Brand: Dior
5 product sizes from £54.33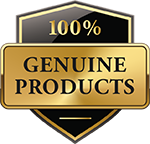 100% genuine products
All perfumes, aftershaves, and beauty products sold by notino.co.uk are 100% genuine, guaranteed. Know what you're buying.
Dior J'adore product options
Description of the perfume Dior J'adore
Composition
Top notes
Melon, Peach, Magnolia, Pear, Tangerine, Bergamot
Middle notes
Tuberose, Freesia, Jasmine, Rose, Plum, Orchid, Violet, Lily Of The Valley
Base notes
Blackberry, Vanilla, Cedar, Musk
Christian Dior J´adore perfume for women is an expression of absolute femininity. The modern J´adore fragrance is popular with many women. The fruity and floral scent of J´adore perfume is a blend of fresh tangerine, jasmine, orchid and rose. Fresh ylang-ylang blossoms bring elegance, volume and originality. The whole scale of this blossom's emotions, together with Damascus rose and a delicate jasmine scent, is an expression of J´adore.
Christian Dior J´adore is perfect to wear every day. J´adore fragrance will sparkle on your skin just like sun rays. J´adore perfume is a timeless classic, perfectly feminine and floral. The packaging of Christian Dior J´adore gives the perfume its sensuality. The flowing curves of its amphora shaped bottle have made it a legendary and successful fragrance. The beauty of J´adore will underline your feminine beauty every day.
Dior J'adore reviews & ratings