DKNY Be Delicious Eau de Parfum for Women
Brand: DKNY
3 product sizes from £22.90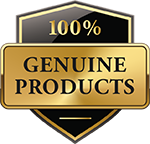 Only 100% genuine products.
All perfumes, colognes, and beauty products sold by notino.com are 100% genuine, guaranteed. Know what you're buying.
DKNY Be Delicious product options
Other products DKNY Be Delicious
Description of the perfume DKNY Be Delicious
Composition
Top notes
Cucumber, Grapefruit, Magnolia
Middle notes
Tuberose, Lily Of The Valley, Violet, Green Apple, Rose
Base notes
Wooden Notes, Sandalwood, Amber
DKNY Be Delicious is a fresh, light fragrance inspired by the New York lifestyle, suitable mainly for spring and summer. At first, it draws your attention by its apple fragrance mixed with a tone of cucumbers, and this fresh, fruity smell is replaced by a floral odor reminding of a lime tree in bloom.
DKNY Be Delicious perfumes easily enchant every women no matter how old she is. It is the freshness of this perfume what is especially captivating and irresistible, as it makes you feel alive again and tempted. Its combination of citruses and flowers evokes a sensation of innocence, irresistibility, and mystery.
It is a killer fragrance which captures your senses. DKNY Be Delicious stands out also thanks to its modern, very interesting flacon. The fragrance by DKNY can create the atmosphere of night in New York full of energy, excitement, and lightness.
DKNY Be Delicious reviews & ratings
13 March 2016
KP


Excellent value and quality

12 January 2016
Juliana


Excellent product, fast delivery highly recommended